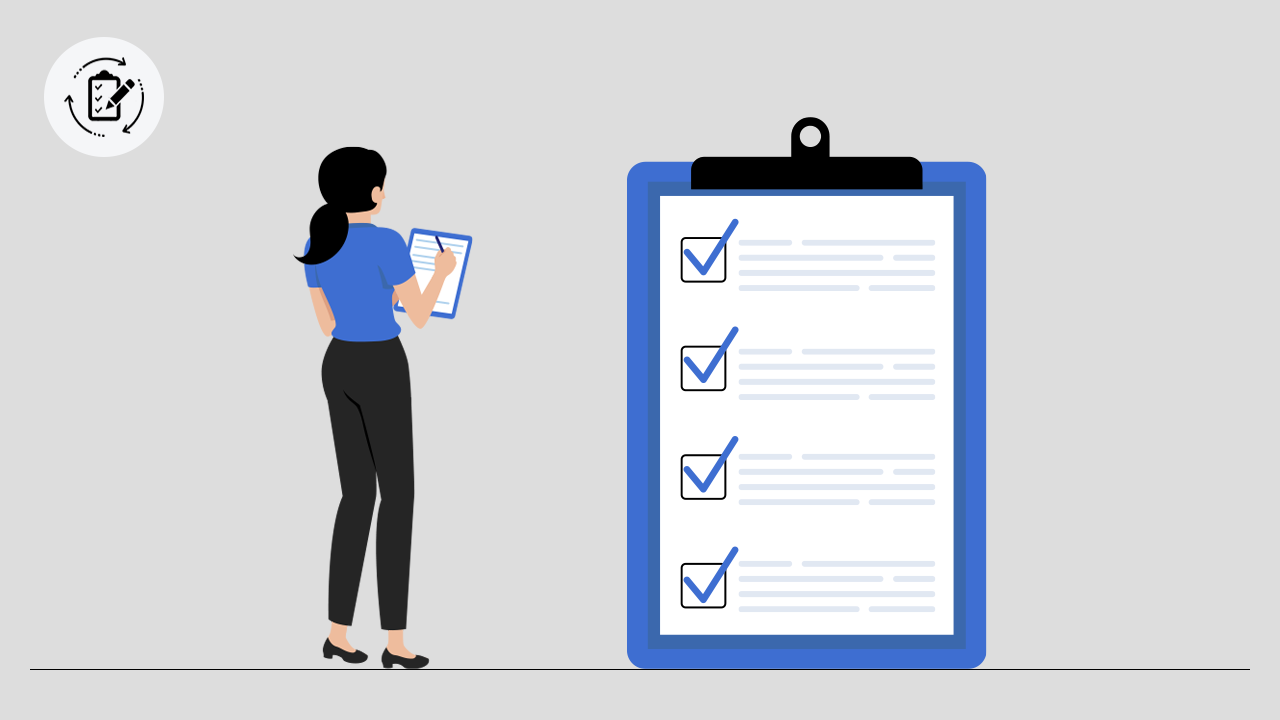 By default, Shopify allows to access orders of only 60 days. To get all the orders of your store, we need to update the scope and at the time of installing this add-on, it will redirect you to the scope update screen by which you can see all the orders. So let's see how to start with All Order add-on of Stellar Delivery Date & Pickup step-by-step from the start.
Step 1: From your store open Stellar Delivery Date & Pickup and click on the "Add-ons" button. You can see all the add-ons as shown in the screenshot below. As we are installing the All Order add-on click on the "Upgrade" button of the corresponding add-on as shown below.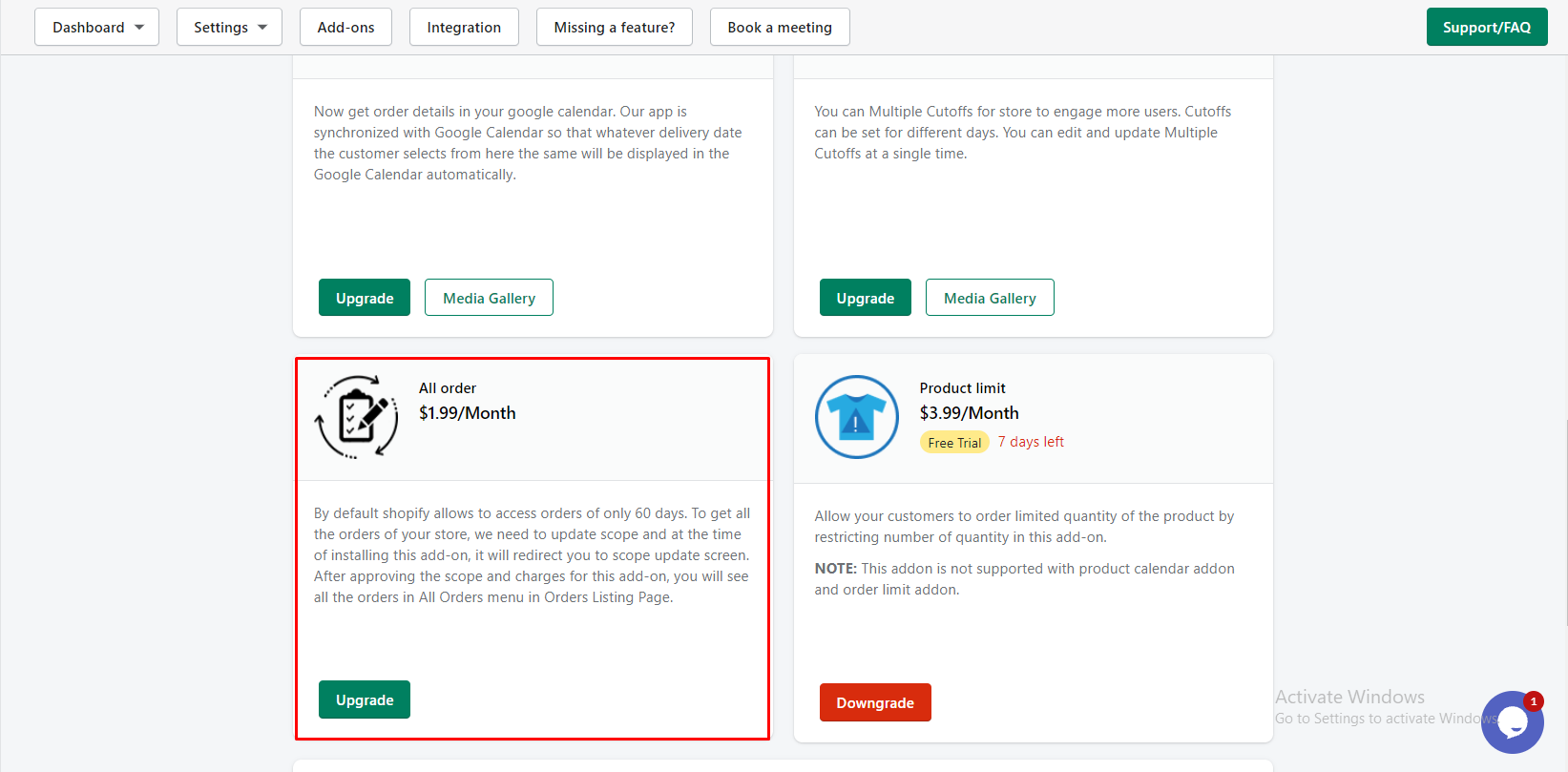 Step 2: Now click on the "Approve subscription" button as shown below.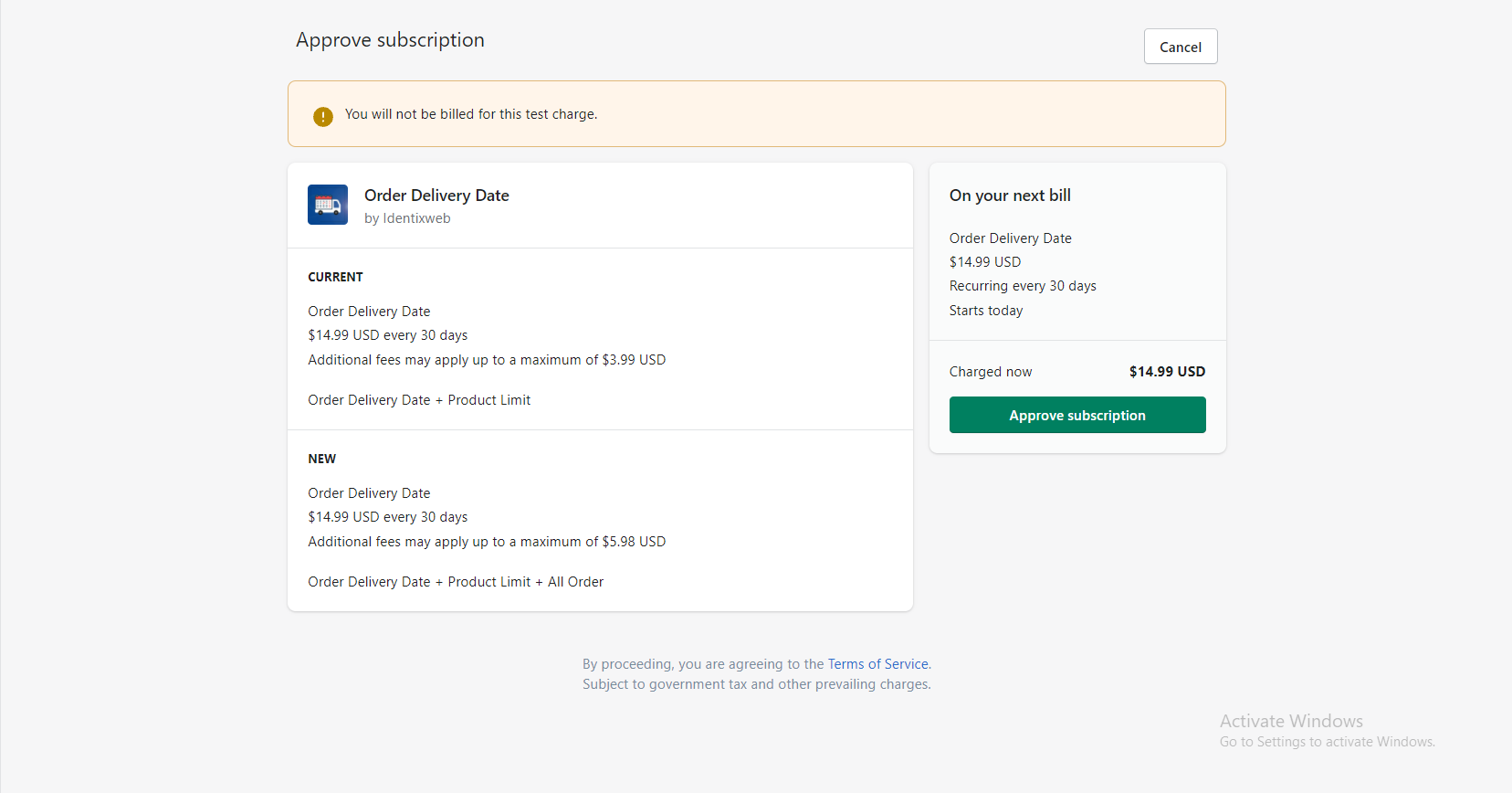 So yeah finally the add-on is installed in your store and now you can view all your orders in the All Orders menu from the Order Listing page.