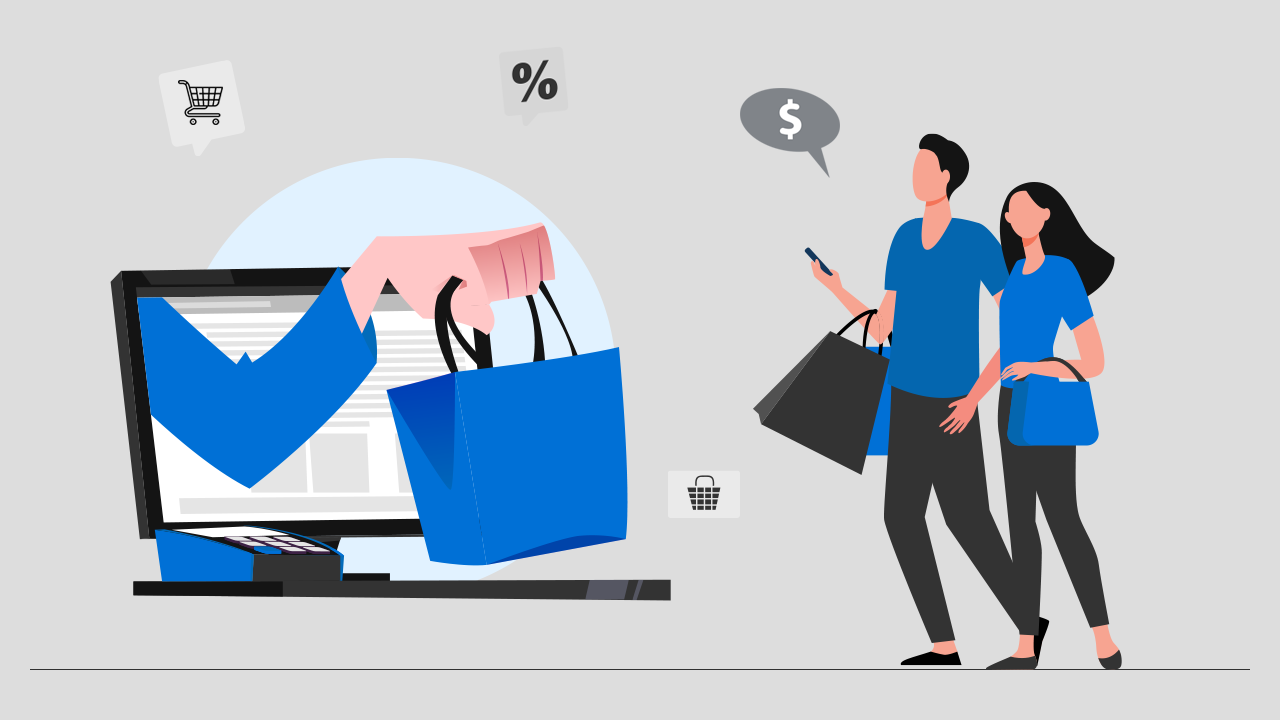 Discounts are tricky for eCommerce retailers. On the one hand, they can be a great way to attract new customers and boost sales. But on the other hand, if not done carefully, they can eat into your profits and leave you in the red.
The trick, then, is to strike the right balance. To help you do that, we've put together a list of nine discount strategies that eCommerce retailers can use to attract new customers and boost sales without killing their profits.
Price Products Attractively
One of the first things you need to do is price your products attractively without sacrificing quality. Doing this doesn't mean undercutting the competition or selling at a loss, but it does mean pricing your products in a way that is competitive and attractive to shoppers.
According to James Crawford, Co-Founder of DealDrop, "Pricing attractively is one of the most effective discount strategies because it doesn't require any extra effort on the part of the customer. If they see that your product is priced lower than the competition, they will be more likely to buy it."
Use Sale Pricing Strategically
Another method retailers can use is to use sale pricing strategically to drive traffic and increase conversions. Doing this means offering discounts and promotions at specific times to attract shoppers. For example, you might offer a discount on shipping during the holiday season or run a promotion for a new product launch.
The key here is to be strategic about when and how you offer discounts. Of course, you don't want to offer too many discounts or promotions, which can devalue your products and erode your profits. But offering occasional sales or promotions can be a great way to attract new customers and boost sales.
Look to Recapture Lost Customers
One of the best things you can do as a retailer to bring in more business is figuring out how to recapture lost customers. These are shoppers who have made a purchase from you in the past but haven't purchased anything recently.
One great way to recapture lost customers is to make it easy for them to find your products again. This means making sure your products are easy to find on your website and that your marketing campaigns are targeted to them.
Optimize Your Site for Mobile
Another important strategy for attracting new customers is optimizing your mobile device website. Doing this means ensuring your site is easy to use and navigate on a mobile phone or tablet.
There are a few different ways to do this. One is to use a responsive design, which means your site will automatically adjust to fit the screen size of the device it is being viewed on. Another is to create a separate mobile version of your site specifically designed for mobile devices.
Roy Morejon, President & Co-Founder of Enventys Partners, says "More and more people are using their mobile devices to shop online, so if your site is not optimized for mobile, you could be losing out on a lot of potential business."
Offer Free Shipping
If you offer free shipping on orders over a certain amount, you can attract new customers and encourage them to spend more. This is because shoppers are always looking for ways to save money on shipping, and free shipping is great.
According to Michael Nemeroff, CEO & Co-Founder of Rush Order Tees, "Shoppers are much more likely to add more items to their cart if they know they won't have to pay for shipping. And, if you offer free shipping on orders over a certain amount, you can encourage shoppers to spend more to reach that free shipping threshold."
Provide Exceptional Customer Service
Many people believe that providing exceptional customer service is the best way to attract new customers. Doing this means going above and beyond for your customers, whether answering their questions, resolving their problems, or providing them with helpful information.
Make sure your customer service is truly exceptional. It also means ensuring your employees are adequately trained and have the authority to resolve customer issues. It also means having a robust customer service infrastructure, such as a toll-free customer service number and an easy-to-use website.
Understand Customer Purchase Timing
This concept is simple but essential: you must understand when your customers will most likely make a purchase. This step involves understanding the customer lifecycle and determining what triggers a purchase.
To take advantage of this, Chelsea Cohen, Co-Founder of SoStocked, recommends that "you segment your customers based on their purchase timing. This way, you can send targeted communications at the right time to encourage them to buy."
Use Visual Aids to Highlight Markdowns
When customers see a markdown, they're more likely to be interested in the product because a markdown indicates that the product is on sale and that they can save money by purchasing it.
You can use visual aids such as bright colors, bold fonts, and large images to highlight markdowns. You can also use sale stickers or signs to draw attention to deals.
One thing to remember is to make sure your markdowns are genuinely significant, which means offering a discount of at least 10% off the regular price. Otherwise, customers may not perceive the deal as being significant enough.
Focus on Brand Building Over Strict Discounts
Finally, and most importantly, it's essential to focus on brand building over strict discounts. Doing this means creating a strong and positive brand image that customers will associate with your company.
There are many ways to build your brand, such as creating a solid logo, using consistent branding across all your marketing channels, and creating a unique selling proposition.
Discounts can be a great way to attract new customers and boost sales.
Conclusion
Discounts can be a great way to attract new customers and boost sales. However, it's crucial to use discounts strategically, so you don't hurt your profits.
The best way to do this is to focus on building a strong brand that customers will love and trust. Additionally, you should understand customer purchase timing and use visual aids to highlight markdowns. Following these tips can attract new customers without killing your profits.