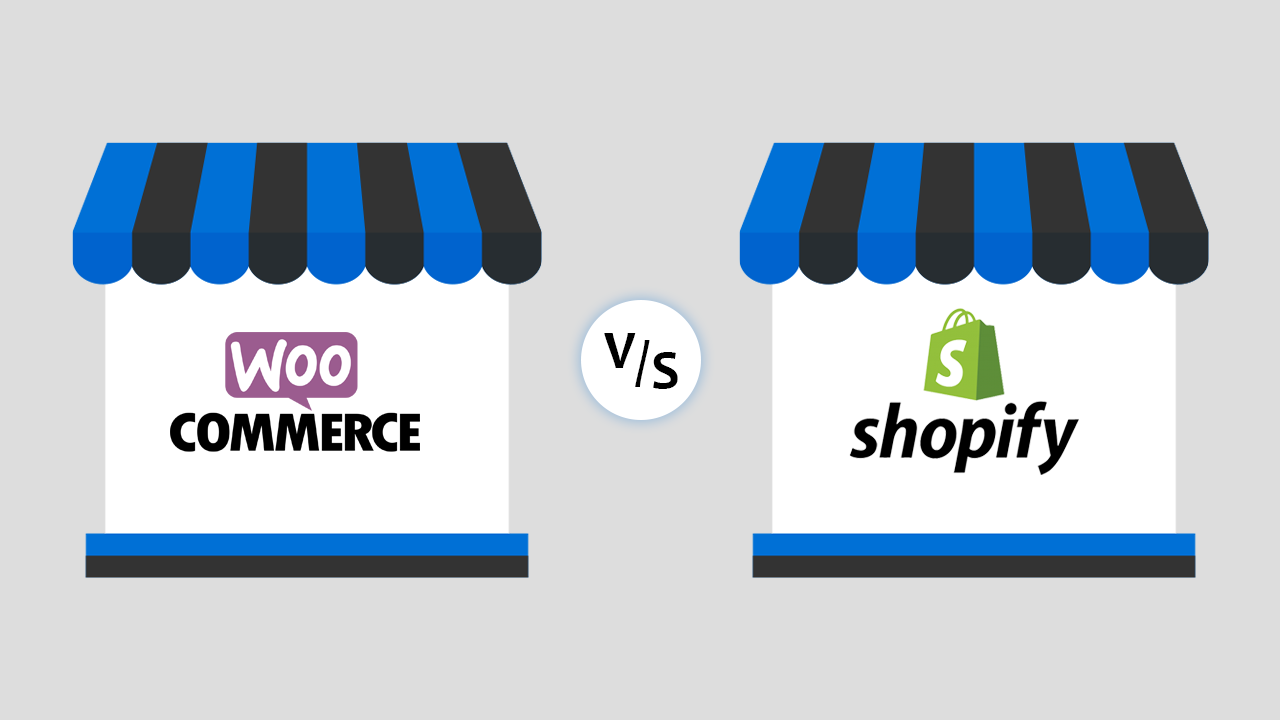 Are you a new or established company? Have you made the decision to get on the ecommerce bandwagon or revamp your current online store? You're unsure which platform to use?
While conducting your research and discussing your ideas, you have certainly come across platform comparisons like WooCommerce vs. Shopify.
When it comes to picking the best eCommerce websites, most users prefer a feature-rich design, flexibility, and transparent pricing. Additionally, there are challenges unique to each platform. What are the distinctions between ecommerce systems, though? Is Shopify or WooCommerce a better fit for your company? The answer lies in the qualities you believe your ecommerce store needs.
Your option becomes obvious if you clearly know what you require and what is appropriate for your specific business strategy. I will not suggest which platform to use in this essay. My goal is to provide you with a quick review of WooCommerce and Shopify so you can get the information you need.
Shopify vs. WooCommerce in 2022
WordPress (WP) is an open-source, free, and adaptable content management system (CMS). Free WordPress ecommerce plugin WooCommerce enables your website to function as an entire open source ecommerce platform. It was first released in 2011.
What exactly is WooCommerce?
WooCommerce is not a true ecommerce platform. With this plugin, your WordPress website can be turned into an e-commerce site. If you install WooCommerce on your WordPress site, you'll have a working store in no time.
WooCommerce, launched in 2011, swiftly gained traction in the ecommerce market. It has now grown to become the most popular ecommerce solution, with more than 3.8 million users. WooCommerce's user-friendliness, robust functionality, and limitless customization choices account for the majority of its success. But most crucially, it enables you to run your online store using WordPress, the world's most popular content management system.
BuiltWith reports that over 3.8 million WordPress websites use WooCommerce, the most popular ecommerce platform. The ease of use, sophisticated functionality, and limitless customization choices have all contributed to the company's success.
What exactly is Shopify?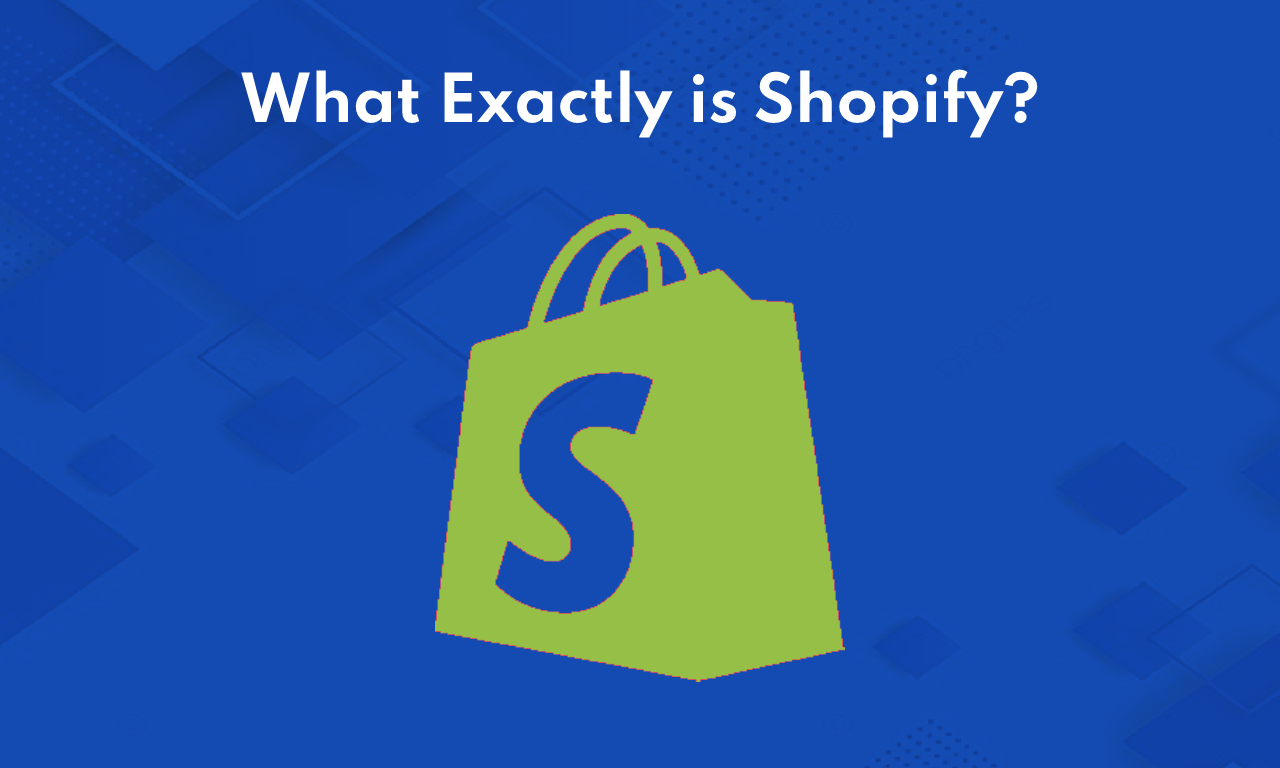 Shopify, unlike WooCommerce, is not an open source ecommerce platform. Still, it includes features that can satisfy a wide range of needs. The Shopify platform is older than WooCommerce (it was launched in 2004). Over 1 million merchants use this Canadian platform, which offers various up-to-date services thanks to its continuous updates.
Shopify eCommerce website cost isn't free and doesn't have a one-time price; instead, you pay a monthly subscription plus a commission on each transaction. The platform makes it simple to create an online store from the ground up, with a focus on beginners with little or no coding experience. If you decide to customize your Shopify store, you may require professional help. Shopify is a user-friendly platform that serves as the gold standard against which all other ecommerce platforms are measured.
And you will be surprised to know that Shopify App Store beholds over 6000 apps to offer an unrivaled & customized user experience to derive better sales. To get started with mobile app for Shopify store contact Appmaker today.
WooCommerce vs. Shopify: pros and cons
WooCommerce and Shopify both have advantages and disadvantages, as we can see when comparing them. Learn more about each platform.
Check out Shopify's pros and cons.
Shopify Pros
Monthly payments are predictable.
It is easy to add countless apps to your marketplace.
Various themes are available.
Shopify handles hosting and security for you.
Only a few minutes are needed to set up and run your store.
Shopify makes dropshipping easy.
Shopify's customer support is excellent.
Cons of Shopify
Shopify may not give you as much control as you would like.
Other platforms provide greater customization options.
Since your monthly payment is fixed, it will increase as time goes on.
Pros and Cons of WooCommerce
Pros of WooCommerce
The flexibility of WooCommerce allows for total customization.
WordPress is a community with a large following.
The possibilities are unlimited because almost anybody can create and sell themes and plugins online.
WooCommerce is incredibly easy to use.
The WooCommerce extension is free.
Cons of WooCommerce
WordPress is a bit confusing at first.
Plugins, themes, and hosting for WooCommerce may make the platform more expensive.
Backups, security, and hosting are all your responsibility.
Detail Comparison: WooCommerce vs. Shopify
Detail Comparison: WooCommerce vs. Shopify
| Title | WooCommerce | Shopify |
| --- | --- | --- |
| Usage | WooCommerce is a more sophisticated solution that will require some prior knowledge or a willingness to spend some time on learning. | While Shopify requires no coding knowledge, it is for everyone, and anyone can take advantage of it. |
| Setup time | WooCommerce takes longer to set up than Shopify. | Compared to WooCommerce, Shopify allows you to get your online store up and to run faster. |
| Availability of Themes and Design | In spite of WooCommerce's ability to be customized to a great extent, its themes are not exactly up to the task. | The winner of this contest is Shopify. You can use code to customize Shopify themes further if you need to, as its layouts are slick and polished compared to WooCommerce's. |
| Integration & Plugins | Open-source platforms like WooCommerce are heavily reliant on plugins. There are over 50,000 to pick from, allowing you to create a one-of-a-kind website with little constraints. | Over 1,200 free or paid apps are available with Shopify. Check out the star rating or user reviews before you install an app. |
| Marketing capabilities | Plugins provide the marketing capabilities of WooCommerce. | Shopify provides a wide array of marketing tools, such as multichannel selling, so you can reach millions of people on social media. |
| Transaction fees | WooCommerce is the winner for this one as it does not charge transaction fees. | On Shopify, when you use Shopify Payments, you'll be charged a surcharge, so WooCommerce wins out. |
| SEO | WooCommerce gives you access to many outstanding SEO plugins, SEO instructions, and prompts. | As a result, Shopify has fewer SEO tools than other platforms, which could limit your options for eCommerce web app development. |
| Security | It is your responsibility to obtain SSL and set up PCI-DSS compliance for WooCommerce. | Security isn't an issue since Shopify is a hosted platform. An SSL certificate is included with Shopify, and it is PCI-DSS compliant. |
| Customer Service | Bluehost, fortunately for WooCommerce, provides excellent 24/7 support and plenty of helpful information. | Although Shopify offers exceptional customer service, it falls short of what WooCommerce and Bluehost have to offer. |
| Pricing | WooCommerce is more cost-effective, but its extensions cost on average $39. | The Shopify platform store is expensive, and the plans are fixed. |
Conclusion: Shopify vs. WooCommerce
We've outlined the significant differences between WooCommerce and Shopify, and you now have all the information you need to decide which platform is right for you.
Go with Shopify if you have the following purposes.
You prefer a hands-off method in which you simply sign up, and an eCommerce store is created as a result. Additionally, develop a chatbot for eCommerce website to optimize your user experience.
You don't want to deal with any of the setup yourself, and you're willing to pay a fee to handle everything for you.
Simultaneously, you want a highly optimized solution that isn't significantly poorer than the competition's.
You want to be able to contact dependable and quick-response support service if you have any questions.
Your eCommerce platform does not matter to you in terms of technical aspects. All you want is to do its function correctly and be accessible to all customers and on all devices (mobile and desktop).
We recommend WordPress for these purposes.
If you need complete control over the look and functionality of your website.
It would be ideal for you to select from tens of thousands of site designs and plugins to enhance your store's performance.
You don't mind putting in a few hours to get things set up, and you're not frightened to handle the duties yourself (or have hired someone to do it for you).
(Optionally) You only have a small budget to begin with, and want to handle everything yourself.