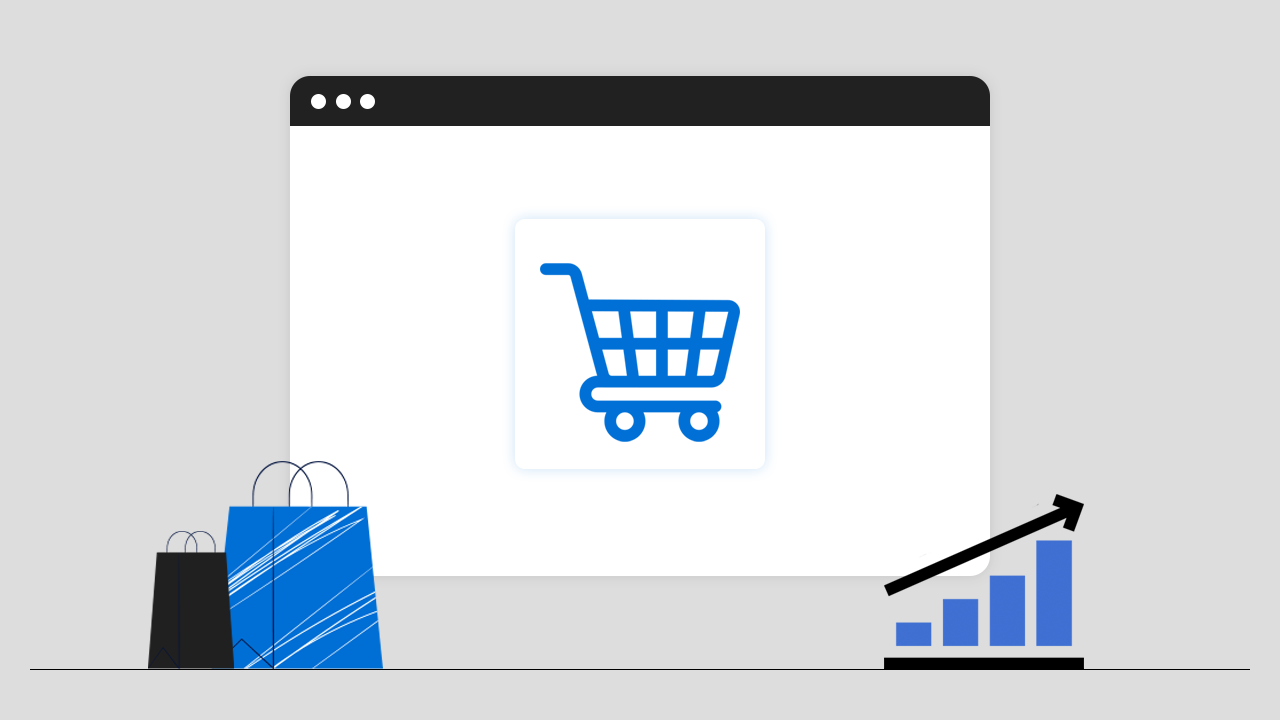 Along with getting our lives computerized the future of E-commerce is also getting bright. E-commerce has made a tremendous change in today's lifestyle. It has grown from desktop users to mobile users.
Online shopping is on top of all other online activities. Online stores have marked their place in the market where offline stores are lacking behind due to the tough competition. Retailers have to be on their toes in the market to gain successful profits by beating competitive.
As per the report it has been found that B2B sales will increment by 2020 globally to $6.6 trillion. Here's a round-up of the most effective E-commerce trends.
Artificial Intelligence and Predictive Analytics
I was shocked by one thing which I came to know about expo that most of the e-mail subject lines are created by AI robots. I'm sure you would have heard the word Artificial Intelligence and Predictive Analytics. We are moving to an era where Artificial Intelligence will rule. Artificial Intelligence can learn human being's character and could be performed like humans.
Predictive Analytics is a hot E-commerce trend. It comprises a variety of statistical techniques that analyze both current and historical data to generate predictions about future events. Predictive Analytics seems to be complex but when it comes to a business perspective it helps to make predictions about customer's actions.
Let's take the example of an email campaign. Predictive Analytics can find the best time to send emails to your customers by grabbing useful data such as conversion rates, opening rates and engagement rates.
By 2020 we will see more business joining the trend and utilizing the benefits of Artificial Intelligence and Predictive Analysis.
Approximately 18.2% of people said that they love to purchase from their favorite brands on social media. If we take survey Instagram has more than 1 billion active users who spend time posting, messaging and yes shopping when a product attracts their eyes through ads or from any posts. Instagram recently added a "shop now" button, Twitter launching product pages, Facebook providing a "use" button.
Brands are witnessing their trend on Facebook where visitors are getting converted into valuable customers. Even small business also comes into the market with more traffic due to their engagement activities on social media. They attract brand by providing the option of targeting.
In the future also the large businesses will be in the more advanced use of social selling as their customers will be in more demand for their products from social media. By 2020 more brands will understand they need to find more ways to promote their brand through social media.
New Payment Options
Google Pay, Apple or Samsung Pay, Paypal are some of the digital wallets used by most of the business. Cryptocurrency has also been used now for huge business transactions. In between ups and downs, E-commerce is growing so smoothly with exciting changes.
Than 2018 in 2019 the number of Global shoppers has been increased. In 2020 the technology ensures that the growth of E-commerce will reach its peak.
Mobile Commerce
With the rapid growth of mobile users business online is also growing fast. Mobile commerce is going to hit an all-time high in 2020. Customers can take the full advantage of smartphones as all the E-commerce websites are becoming mobile-friendly.
Retailers who have the technical knowledge and who know to code they can easily download the mobile apps which is a big advantage for them where internet connections are very slow and have limited ranges.
Use of Chatbots and Private Messaging
Private messaging like Whatsapp, Facebook Messenger, and Snapchat is in large use than earlier. So the brands take to private messaging with Chatbots solving queries, recommendations for new products, discounts. But it's not real people talking to them rather they are Artificial Intelligence giving answers. In 2020 the use of Chatbots and Private Messaging will in more demand.
Conclusion
It has been predicted that in 2020 the future of E-commerce will be more powerful and convenient. Social media will influence a lot in E-commerce therefore, there will be a great change in the coming years. So enjoy the benefits of E-commerce.