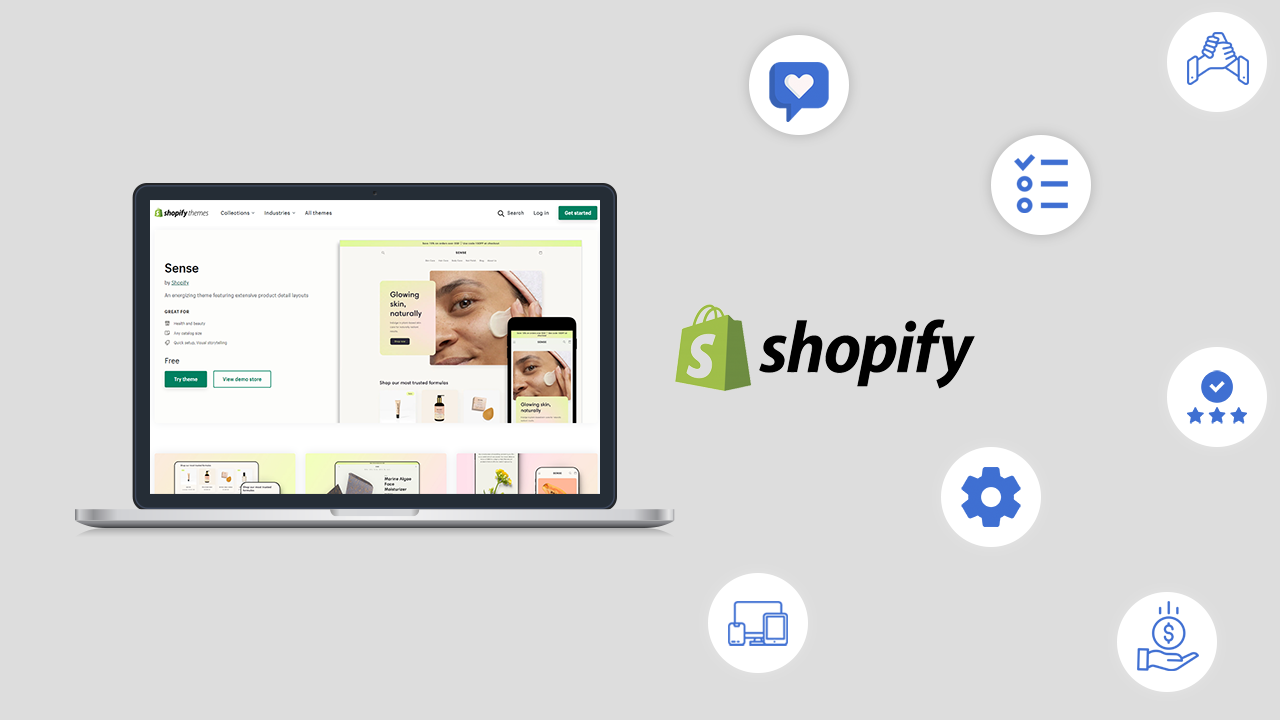 To create a website from scratch seems to be a big task, right? And that too selecting a perfect theme that suits to your business profile is confusing.
Having a wide range of beautiful and attractive themes also makes people unable to make the right decisions.
You will have a doubt about what things should be considered before selecting a Shopify theme for your online store, isn't?
So it's quite often that everyone will doubt how to choose the perfect Shopify theme for their online store. This blog describes some of the main things to be noted.
Impressing Audience at the First Visit
Selecting Only Required Features
Faster & Responsive
Preview Theme On Your Store
Check The Reviews Of Selected Theme
Find The Competition
Free vs. Paid
Impressing Audience at the First Visit
You might be familiar with the famous thought: First impression is the last impression. When a user comes to your website user will see the theme of your website.
Based on that he would tend to spend more or less time on your website. The main aim of every business is to gain more profit which comes when and only when a user will like your website and buy more products from your website.
To impress the audience you need to think yourself from the customer point of view. Imagine if you are selling products and what things you will look for. Note all those points and choose accordingly.
Selecting Only Required Features
Owning a fashion store? Then yes you might have different requirements during the theme selection like many menus, page loading and all.
If you are looking for a simple theme then it will be better to choose a theme that offers you most of the standard features along with you can customize it by adding additional app which will fulfill the same role.
Faster & Responsive
Having a faster page loading time is really essential. Because when a customer comes to your website or store and if the page takes more time to load then customers will tend to leave the page without performing any action.
This can naturally increase the bounce rate of your website or online store. It has been found that websites with longer load time will affect a lot in conversions.
As people are more mobile users. They naturally tend to use websites from mobile phones. So no doubt, your website also should be mobile responsive and it should have a high speed for loading the page.
So before finalizing the theme or selecting the theme makes sure that is accessible on both mobile and desktop browsers.
Preview the theme before finalizing
Now there are many platforms apart from Shopify. Before selecting check the demo that how it looks, how it works, what all features it contains and many more.
Shopify themes allow you to preview the theme for your own store before choosing it. They usually often a free trial so that you can study well about that theme. Don't hesitate to test the themes before you apply them to your online store.
Check the Reviews of Selected Theme
Before selecting any theme the best way to understand that theme is to see the reviews and of the theme. By reading the review you can know that is that theme is perfect or not.
There will be some themes which are very cheap and people tend to buy those. Please don't forget to read their reviews before applying them to your online store.
Find the competition
It's better to note your competitors. All have different trends, so study their themes or list down those things which are not in our store.
Also, see that for what they are ranking. Find out successful stores, so that you can know the factors behind their success which will help you to improve your store.
Free vs. Paid
As you all know this would the very first important step to check before selecting any theme for your store. But to be frank paid themes have more features and functionalities than free ones.
Paid themes offer more support. But no problem if you don't have the resource to purchase a paid theme. Select the free theme and after earning more sales try for the paid theme that matches your business.
Conclusion
Finding solutions to these would be a little difficult but don't stop working. Try to choose the best for your store to beat the competitors and to gain more sales. Analyze every mistake and keep working on it to avoid those mistakes again.