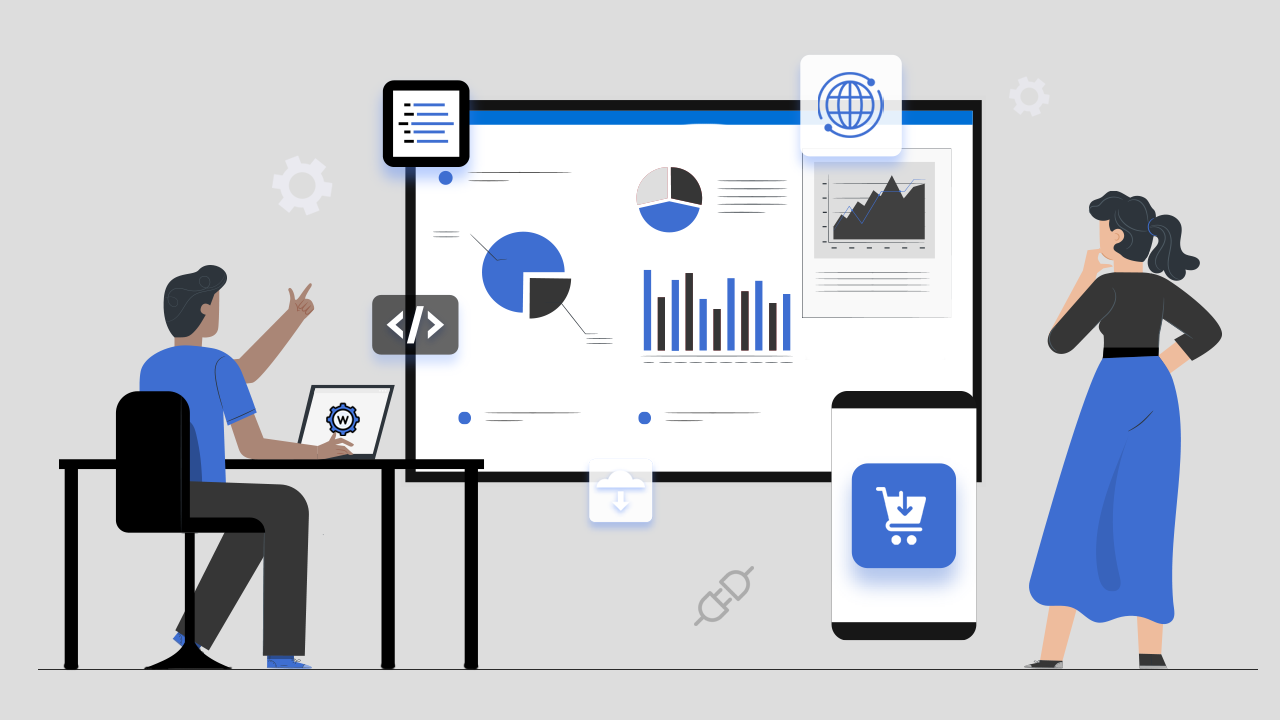 WooCommerce itself is a powerful plugin with tremendous capabilities that can transform your WordPress website into a full-fledged eCommerce solution. Still, it's not enough to set your store up for success and generate more sales.
There are so many other WooCommerce plugins out there that you need to improve your eStore performance, convert more visitors into customers, pull more profit out, and more.
So, if you are looking for the top WooCommerce plugins to pull more profit for your online store, I've got you covered. In this guide, I am going to share the must-have WooCommerce plugins that I believe your eStore will benefit from.
What To Consider While Seeking Out The Best WooCommerce Plugins?
When you start using WooCommerce, you will often find that your particular eCommerce store needs additional functionalities and it won't be possible to run a successful store with the WooCommerce plugin alone.
In that case, you will definitely need to install some other plugins. So, how should you decide which one you need?
Well, no matter which plugin you choose to install to boost your WooCommerce site's profit, make sure these should include the features which will-
1. Shorten the customer journey by making everything easily accessible,
2. Add value to your website as well as users.
3. Improve your customer experience.
4. Multi-functional, easy to use, and responsive.
5. Help you improve sales.
Top WooCommerce Plugins To Pull More Profit
Exactly which plugin you need for your eStore depends on many variables. But here, I have listed out six top WooCommerce plugins, which are a must-have for every WooCommerce website.
So, let's get to it.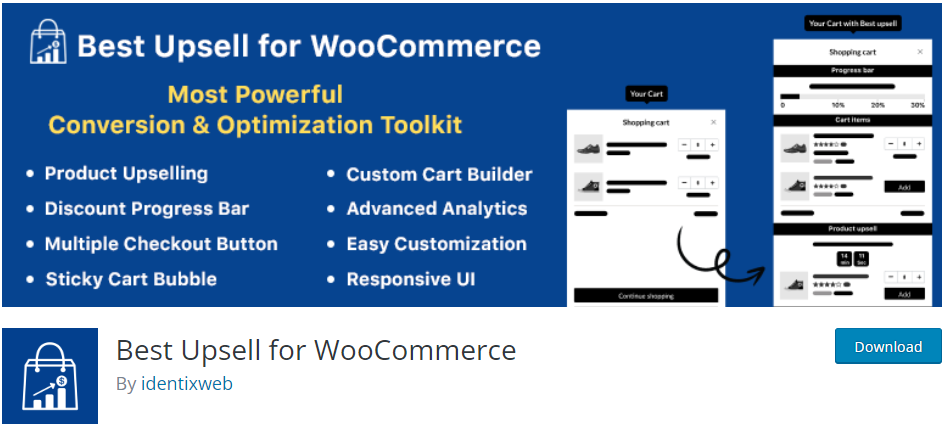 The top plugin in my list is the best Upsell for WooCommerce plugin to upsell and cross-sell your best products. Simply put, with this plugin, you can highlight your high-end products in your customer's shopping carts and motivate them to purchase those products.
The biggest advantage of this plugin is that it offers a side cart drawer along with a full cart upsell. In fact, it allows you to show a countdown to create urgency for your product upsell deal. It's a great opportunity to boost your sales and average order value.
To boost your conversion rate and per order revenue, it is imperative to incorporate an upsell plugin for every WooCommerce website. And just like the name of this plugin, it is the perfect plugin to improve your WooCommerce website's bottom line.
Features Of Best Upsell for WooCommerce
Cart item and Checkout button widget.
Ready-made cart items
Multiple Checkout Buttons
Add either percentage or fixed amount discount
Customers can apply coupons or discount codes in their carts.
Show best-selling or trending products
Highly responsive and fully customizable.
You can use this plugin for free. However, the premium version of this plugin is arriving soon with a lot more advanced features and benefits.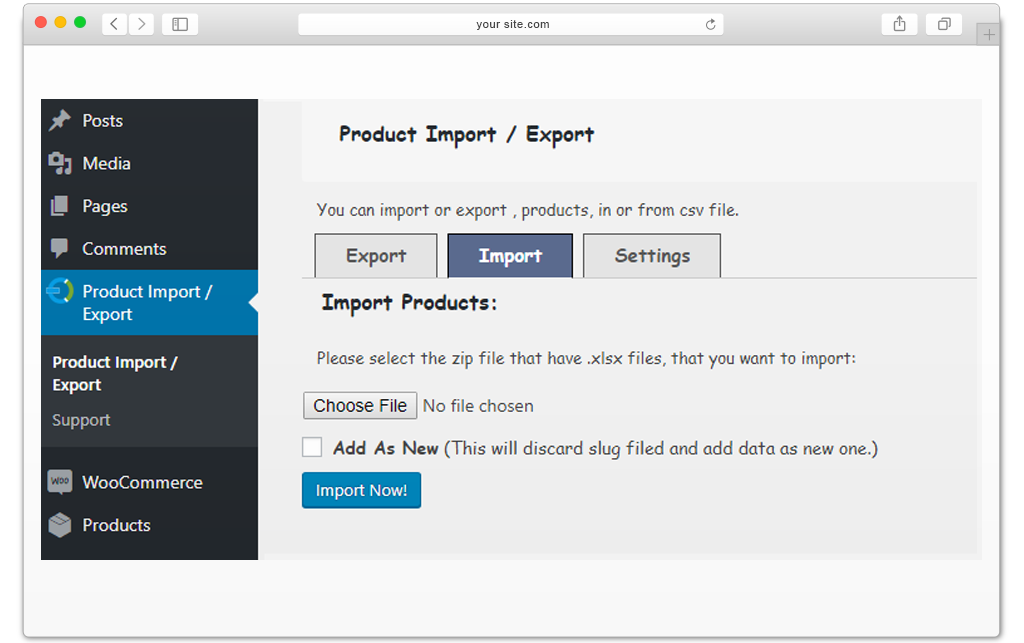 Woocommerce product import & export plugin allows you to easily import and export bulk products using a simple CSV file. You can also add filters and clean the list to transfer specific products.
Export and import products into a CSV file
Various filters to help you import specific products
Add new products just as you like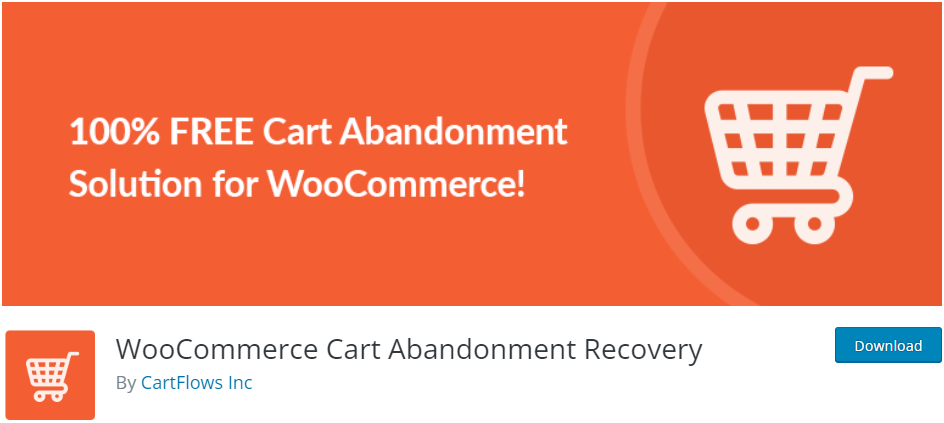 One of the biggest problems with almost every WooCommerce store is cart abandonment. This means your customers visit your checkout, but for some reason, they don't complete the checkout process and abandon your checkout.
As per studies, the average cart abandonment rate for desktop users is 69.75%, while for mobile users, the abandoned rate is 85.65%.
This is where this WooCommerce cart abandonment recovery plugin helps you to recover your lost revenue.
So how does this plugin work?
Well, this plugin will help you capture customers' email addresses on the checkout page and send automated series of follow-up emails to those who don't complete the purchase within 15 minutes. You can also customize your emails to match your brand.
By doing so, you will be able to offer custom discounts, solicit feedback, and remind cart abandoning customers to complete their purchase.
Features Of WooCommerce Cart Abandonment Recovery
Send as many emails as you want.
Email checkout link to make the process easier.
Ready-made email template.
Generate limited time unique discount code
Provides reports about the recovery of lost revenues on autopilot.
This amazing plugin is absolutely free of cost.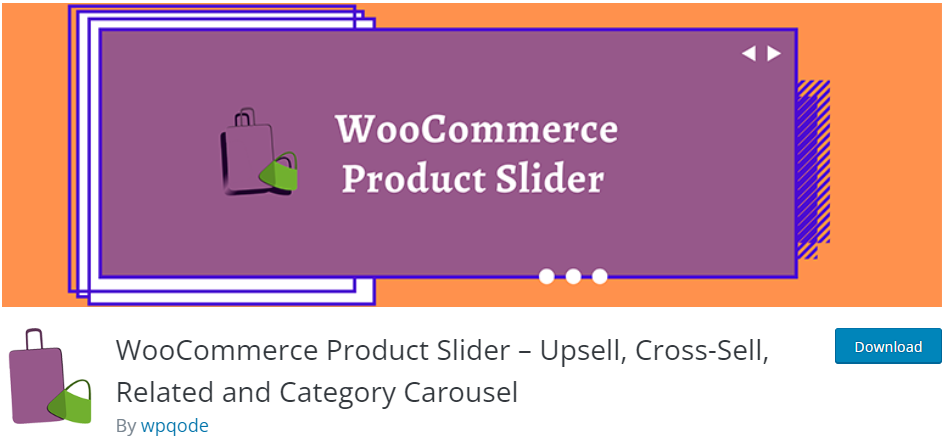 Another great plugin that every WooCommerce website should have is the WooCommerce product slider plugin.
After launching a WooCommerce store, the first issue most owners face is getting all the products organized and displayed, especially if their theme and page builder don't have a clean product slider.
In that case, this is the plugin that you need to build a beautiful-looking WooCommerce store. With this fully functional plugin, you can easily create and display all your products in beautiful sliders or carousels to make your site look more eye-catching and well-organized.
It lets you create unlimited carousels, and you can even display them anywhere without a single line of coding. So, if you want to make your products look more attractive, keep the visitors engaged, and lead them to make purchases, you must consider using this plugin.
Features Of WooCommerce Product Slider
Let you show selected products on the homepage.
Multiple product sliders
Control AutoPlay speed.
Slider pagination and navigation with dynamic settings and icons.
Fully customizable with advanced slider settings.
Display thumbnail images' product gallery as a slider.
You can make the most out of this plugin absolutely free of cost.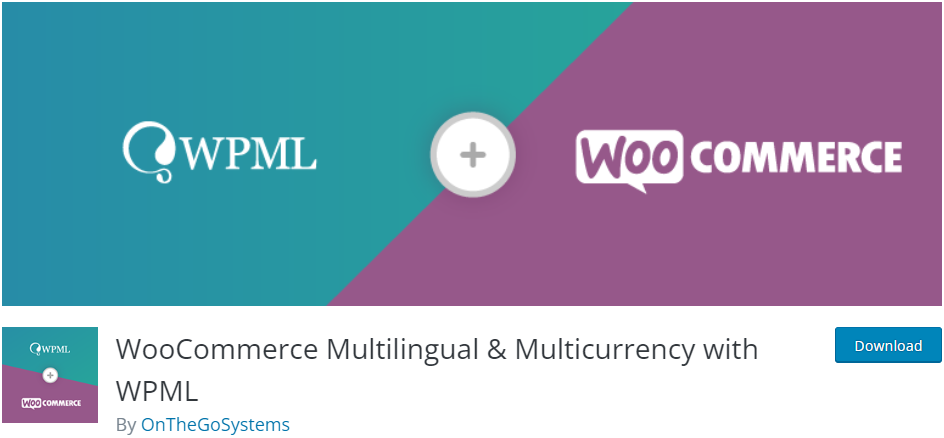 If you want to take full advantage of global markets, this plugin can help you. With this one, you can offer to translate all components on your eStore and add multiple currencies as well.
With the WooCommerce multilingual and multi-currency plugin, you will have the flexibility of both manual and automatic translation options.
Showing product information in the language of your shopper's choice can extend the journey of customers, make them more comfortable, and provide a great shopping experience.
Features Of Formidable Form Builder
Fully integrated with popular WooCommerce extensions.
Translate all WooCommerce products, content, product categories, attributes, store URLs, and endpoints.
Keep the same language until the checkout process.
Display currencies based on the website language.
This plugin is free to use. However, it comes in a paid version also, and its multilingual CMS subscription will cost $99.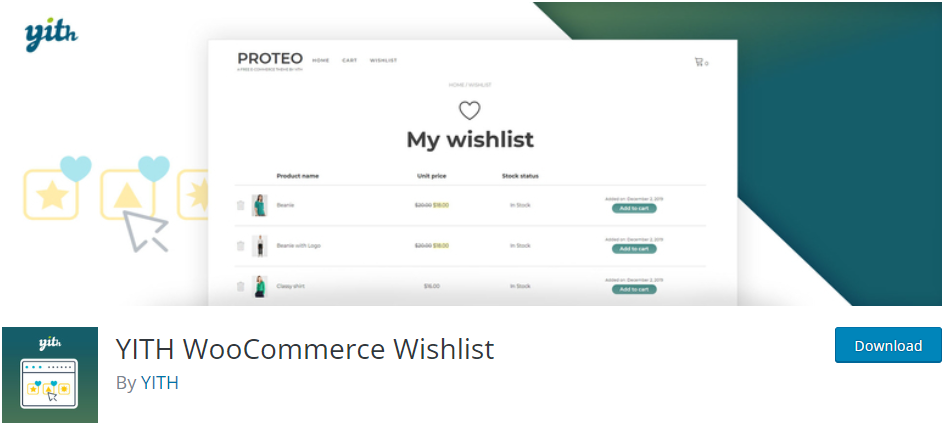 As the plugin name suggests, YITH WooCommerce Wishlist allows shoppers to create a wishlist by saving products of interest. This way, when customers come to buy the products later, they can easily and quickly find them through this wishlist.
The best part is, if you want, you can even share your wishlist with your family, friends, and relatives, and in fact, on social media platforms. This results in getting indirect advertising and attracting new customers.
Besides, site owners can send promotional emails and targeted discounts based on their wishlist content. This makes this plugin one of the most powerful and value add tools that can increase the number of potential sales.
Features Of YITH WooCommerce Wishlist
Reminds customers of their past interests.
Comes in modern & beautiful wishlist pages and table layouts.
Widgets to find wishlist quickly and easily
Drag and drop products for arranging the wishlist order.
Customize the wishlist formatting
This plugin has both free and paid versions. And you can get the paid version at €94.99/ year with a 30-day money-back guarantee.
A lightweight WooCommerce product addon plugin that makes adding custom fields to your WooCommerce product page simpler. With an easy-to-use custom form builder, you can now add extra product options quickly.
You can easily personalize the WooCommerce product ordering page (with custom product options or custom fields). This extra form data submitted by customers will be shown in the website backend. Also, they will be enclosed along with the order details.
Basic Features
Text field – A normal text input field to collect text data.
Number field – An HTML5 number input field to accept numbers.
Radio field – For selecting one option from multiple choices.
Checkbox field – For selecting more than one option.
Select field – A drop-down to choose from the available list.
Textarea field – For input details longer than a single line.
Date field (depends on the browser) – HTML5 default date picker.
Which Of These Best WooCommerce Plugins Is Right For You?
Each of these plugins on my list is completely different in what they do. And so you won't have much problem choosing the best one according to your needs.
With these 5 top WooCommerce plugins, your store will definitely have a strong starting point with more conversion, performance, optimization, and obviously more profit.
So, get started with these must-have plugins and improve your WooCommerce store's customer journey.