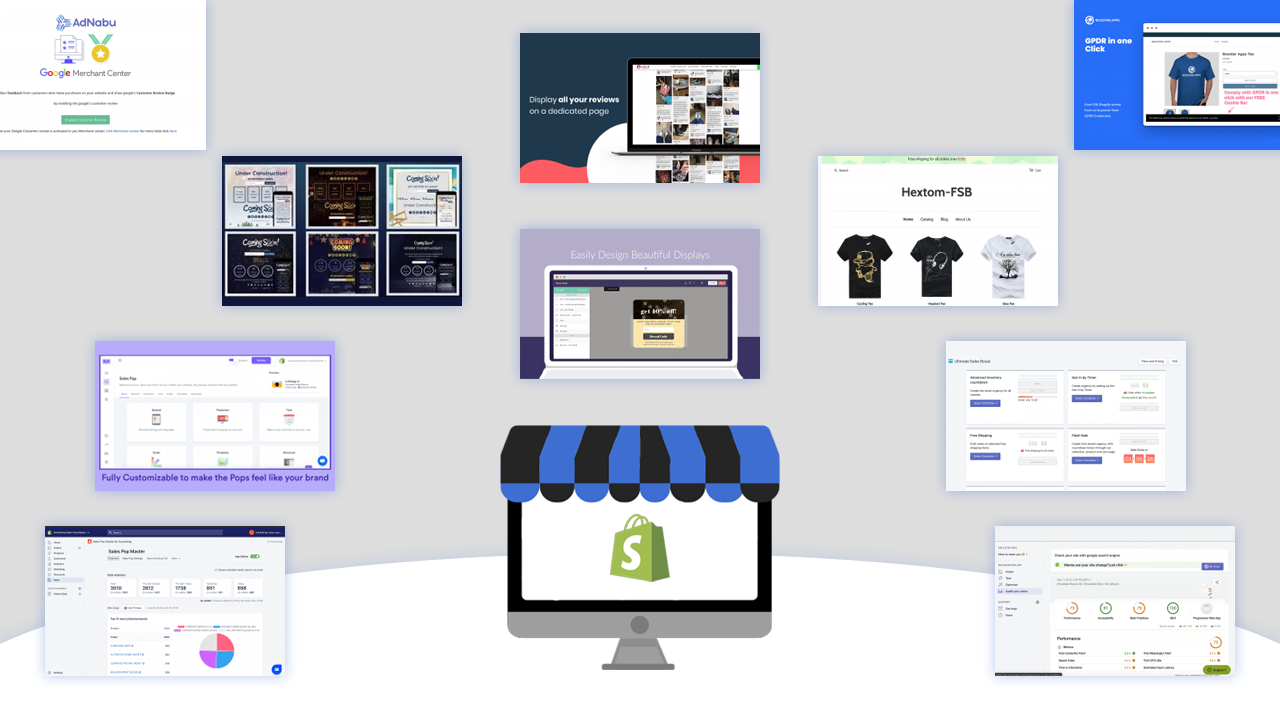 Shopify is an excellent portal for those who are looking to create an online store to sell their products. Not only is the service competitively priced, but it is also easy to use. Those with absolutely no design experience can quickly and easily build a store with Shopify that is not just beautiful but is also functional.
Shopify offers its customers a wide range of free apps that can be plugged in on top of your online store. These Shopify store design apps help by boosting sales and increasing customer interaction. With these apps, an entrepreneur is no longer tied down by the limits of his coding ability. To give you a broader overview, here are the best Shopify store design apps for 2020.
Sales Pop Master ‑ Countdown by Autoketing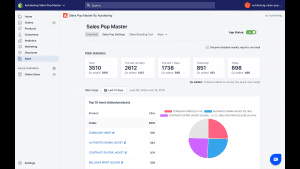 This app is designed to boost low conversion rates on your online store by using social proof and urgency in the form of Sales Pop-Ups and Countdown Timers respectively. Countdown Timers, in particular, present the customer with a sense of urgency to get a good deal. Store owners can use the countdown feature to showcase a sale on any item that the customer shows interest in.
The app can also be used to show the remaining stock of the item. This pushes the customer to make a favorable decision due to the image of scarcity. The app also provides pop-ups of recent items that were added to carts by other customers. It can also show recent products that have been bought in the last 60 days. This social proof gives customers an incentive to buy the products.
Sales Pop ‑ Popup Notification by CartKit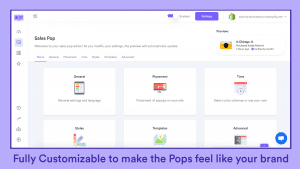 More than 25,000 active Shopify accounts use this free app to boost their sales. The Sales Pop shows customers that the store is real and has legitimate customers who have bought the products on offer. It displays what others have bought in real-time which induces customers to buy as well. The app increases sales by showing details of customers, including their location, who have bought from the store before.
Shop owners can choose which pages this app will run on and has plenty of templates that will match the theme of the store. Store owners also have access to the data analytics board which allows them to see the demographics of their customers. Each new update is done automatically and the app is supported by a dedicated customer support team.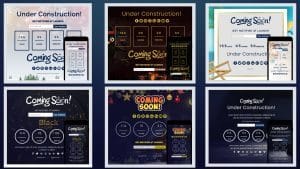 This app allows shop owners to make their website go viral even before the store goes live. This easy to use app lets customers know that the shop owners care about providing them the best online experience. It allows customers to drop in their email addresses which is a great way to capture leads and estimate the buzz surrounding the launch of the store.
The app offers many built-in templates and integrates social sharing buttons to boost organic growth. This service is available for a free 3-day trial after which store owners have to pay a monthly fee.
Google Customer Reviews by AdNabu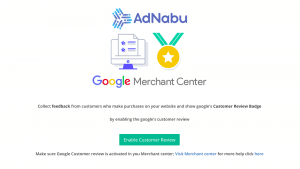 This app automatically places Google reviews next to any product. It collects the reviews and ratings on its own and showcases them in the form of badges. Store owners have to freedom to place the badge in any location that is convenient for their design.
This app is particularly useful to store owners who use Google Ads or search campaigns. Displaying customer reviews shows new customers that the products have been liked and will push them towards making a purchase themselves. They also trust that the store is authentic and that real people are enjoying the products.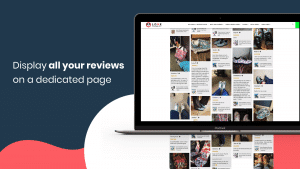 An easy set up the app, Loox collects and displays reviews that have photographs of products. A photo review is an almost guaranteed way of pushing sales since customers find it easier to believe and trust photos more than just words.
The app is mobile friendly and allows for multiple reviews to the loaded on the site. A way to ensure that you are getting a photo review of the product is to incentivize customers to give such reviews. This process is also integrated into the app. Most incentives are usually in the form of discounts. The app has a great customer support team and its easy to use interface makes it a popular choice for many.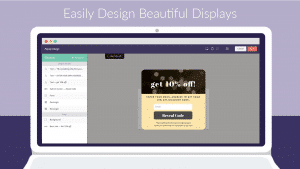 Privy targets exit driven pop-ups that are fully customizable by the store owner. It provides pop-ups in the form of banners, win wheels, announcement bars, and embedded forms for email collection. Store owners can choose a wide array of incentives to provide to customers before they leave the page.
This can be in the form of discounts, coupon codes, reminders of abandoned carts, and more. This can also be provided to customers in the form of auto-generated emails. Privy also collects emails by displaying sign up bars. The app is available for free for a 15-day trial after which additional charges may be levied.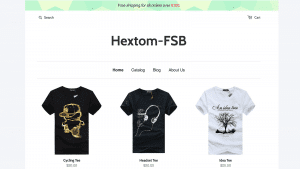 Around 86% of customers prefer shopping with sites that offer free shipping. In the age of Amazon Prime, more and more customers feel the pinch of paying for shipping. But with the Free Shipping Bar from Hextom, store owners can track and follow customers and remind them of their shipping offer.
The app can send out reminders of how much more they need to add to the cart in order to enjoy free shipping. The app also allows store owners to place the shipping bar only on certain pages like the home page or the item page after it is added to the cart. Store owners can also target customers based on location, device, and timing. The shipping bar has the feature of converting currencies to display real-time conversion.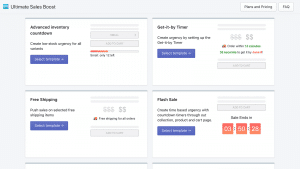 This app is designed to maximize conversion rates. It sets up badges based on customer trust and procurement and also features countdown timers to create a sense of urgency while the customer is shopping. It develops trust and confidence in the customer which directly results in raised sales.
The app uses countdown timers to display the remaining stock and offers like BOGO to draw in customers to buy a particular product. Most store owners understand the need to woo their customers into buying their products and this is greatly helped by targeting and providing social proof.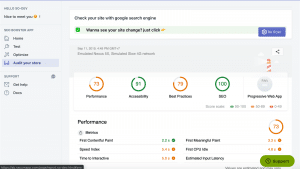 The app is designed to increase traffic to the store by checking and optimizing various SEO factors to make the store friendlier to big search engines like Google and Bing. The SEO Booster is easy to use and it does all the work for the store owner. It analyzes and fixes any SEO problems and helps the store owner restructure their content to make it SEO friendly.
The app is also particularly useful in keeping 404 errors in control. For store owners who want to work with SEO in more detail, Google Analytics and Google Webmaster Tool are integrated with the app.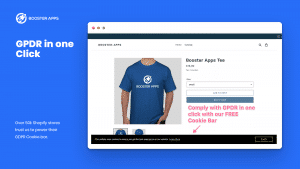 If the store is available in the EU, then it has to follow strict guidelines laid by the governing body of the region. The app customizes the store to comply with EU law and provides a cookie consent bar to the visitors of the store.
The EU Cookie Bar also makes the store more secure for its customers. This easy to install feature is fully customizable and can be used by owners who don't have any coding experience.
Conclusion
Shopify provides and helps store owners set up and launch their own online stores. With a whole range of free and paid Shopify apps, online stores can be customized to provide the best experience to customers. The best Shopify store design apps are geared towards increasing sales by promoting the site while also giving the owners the best shot at success.
Guest Post by AdNabu
AdNabu helps improve sales in Google Ads for eCommerce companies. If you are running search, shopping, or display campaigns in Google Ads, Their software will be able to increase your sales. Get a 14-day free trial from here by visiting Adnabu Shopify App Store.