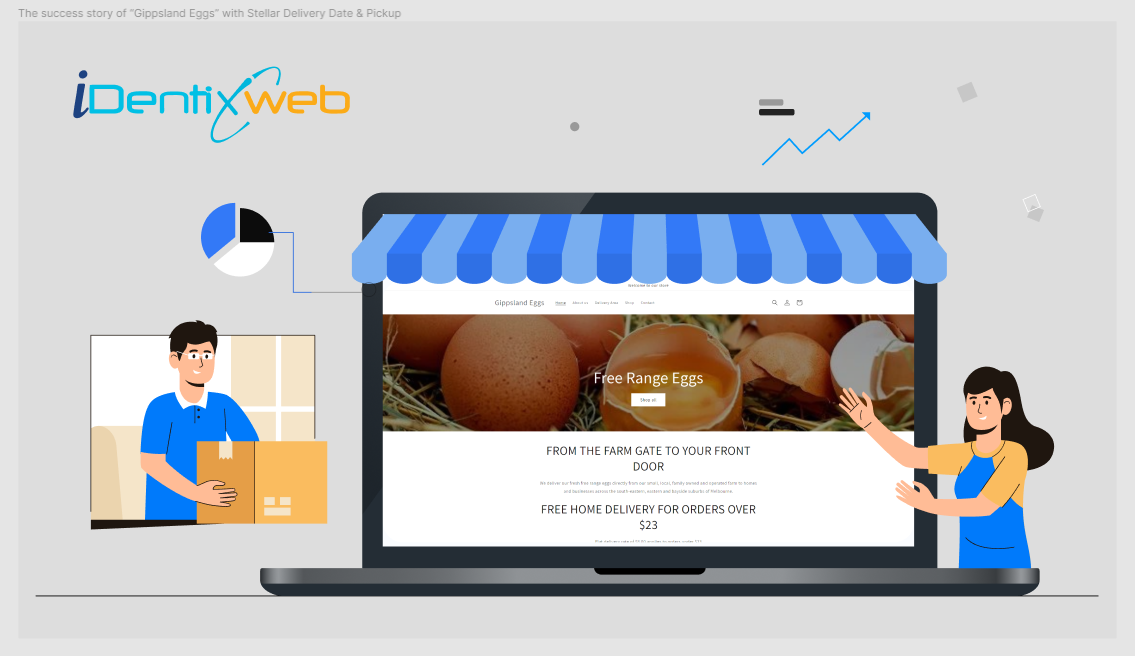 Gippsland Eggs is a Shopify store selling premium Free Range Eggs to customers. They sell high-quality fresh eggs directly to customers. This case study delves into the remarkable success story of this store. And, how they made use of Stellar Delivery Date & Pickup and got 548 orders within 60 days.
Challenges Faced by "Gippsland"
"Gippsland Eggs" faced a significant challenge in ensuring efficient and reliable delivery of their fresh eggs to their customers. They recognized the need for a solution that would not only streamline their delivery process but also provide flexibility to meet customer preferences.
Solution by Stellar Delivery Date & Pickup
"Gippsland Eggs" discovered the perfect solution in our Stellar Delivery Date & Pickup app. By installing this app into their online store, they gained access to a wide range of features and functionalities that transformed their delivery and pickup operations.
Flexible Delivery Date Selection: Stellar Delivery Date & Pickup allowed "Gippsland Eggs" to offer their customers the freedom to choose their preferred delivery dates. This feature provided a personalized touch to the shopping experience and enhanced customer satisfaction.
Convenient Pickup Options: In addition to delivery, "Gippsland Eggs" implemented a pickup option for local customers. With Stellar Delivery Date & Pickup, they were able to define specific pickup time slots, making it convenient for customers to collect their orders.
Shipping: They were able to set the product availability and set the timings for shipping. This helped them to prepare the orders ready for shipping without any hassle.
Orders received through Local delivery: 480
Order received through Shipping: 68
See how they used Stellar Delivery Date & Pickup in their store.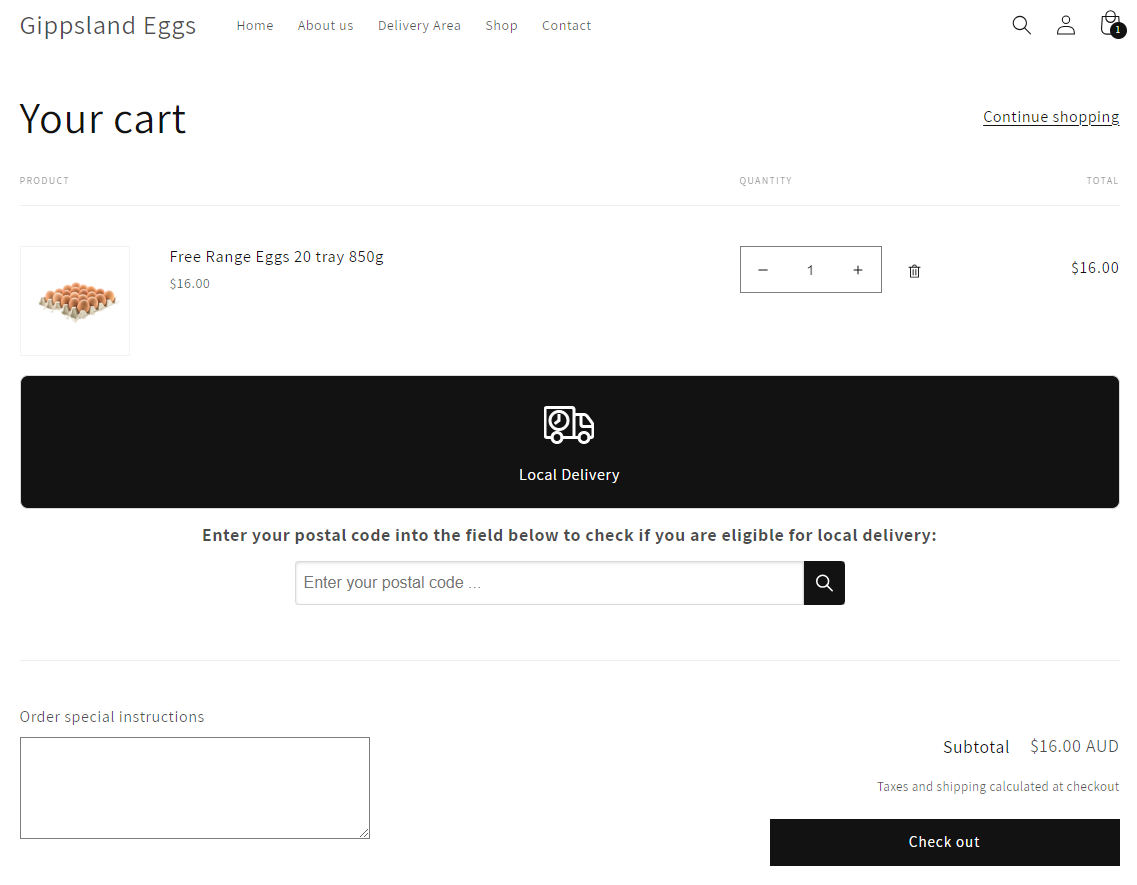 The Result
The implementation of Stellar Delivery Date & Pickup yielded impressive results for "Gippsland Eggs".
Enhanced customer satisfaction: By offering customizable delivery dates and convenient pickup options, "Gippsland Eggs" significantly improved the overall customer experience. Customers appreciated the flexibility and personalized approach, resulting in increased satisfaction and loyalty.
Streamlined Delivery Operations: The app's seamless integration with their Shopify store streamlined "Gippsland Eggs" delivery operations. Real-time tracking and efficient order management reduced errors and improved their ability to fulfill order management.
Business growth: With Stellar Delivery Date & Pickup, "Gippsland Eggs" witnessed substantial growth in their customer base. The enhanced delivery experience attracted new customers and increased repeat purchases, leading to a significant increase in sales and revenue.
Before installing our app their orders for 2 months were 0 and after installing our app within 2 months they got 548 orders.
Install Stellar Delivery Date & Pickup and grab 14 days of free trial!