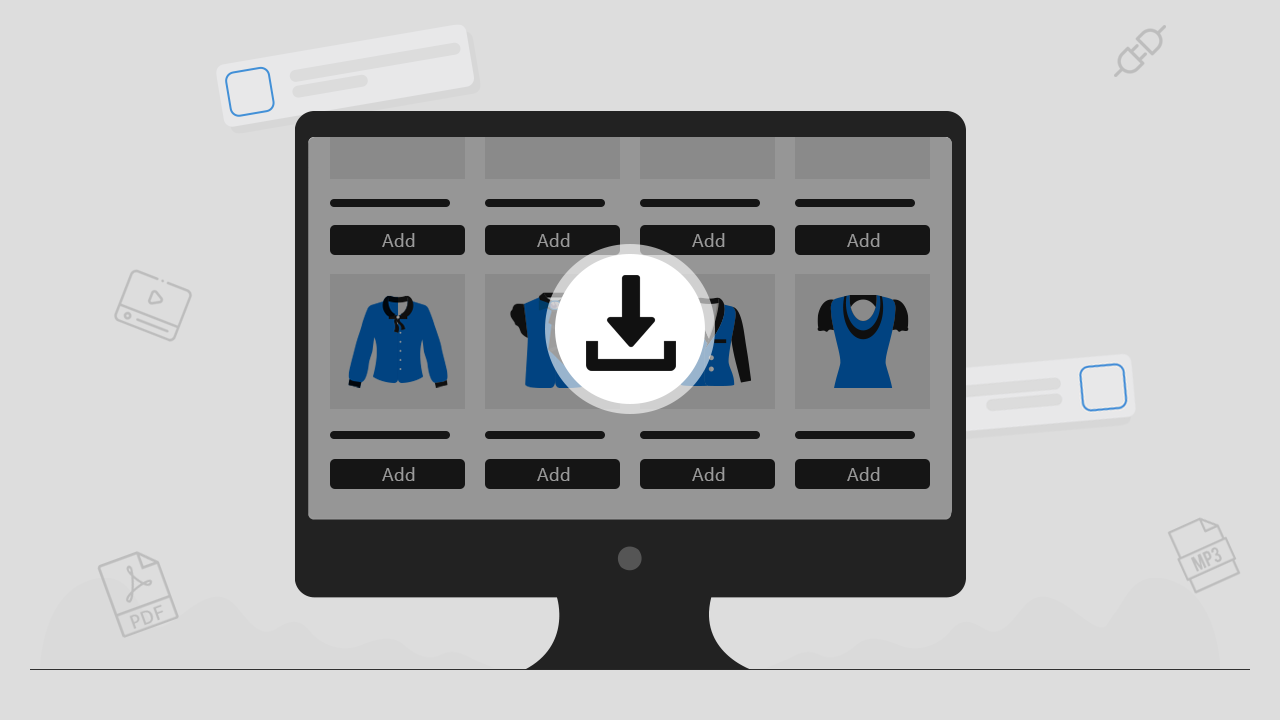 For eCommerce businesses, the Shopify platform has become the real game-changer for every store owner. However, there might be confusion in many people that you can only sell physical products on Shopify.
But let me tell you that it is just your assumption, not the reality. Yes, you can sell digital products on Shopify. If you are a newbie to Shopify and stuck with creating your online store on Shopify then read this blog to get started.
What are digital products?
Digital products are intangible goods like e-books, mobile applications, themes, etc that exist in digital form. Digital products usually come in downloadable forms.
If you have taken the decision to start selling your digital products on Shopify then it is the best decision ever you made. Because there are many advantages of selling digital products on Shopify.
Advantages of selling digital products
Less overhead cost: Selling digital products on Shopify can decrease your overhead cost as you don't need to spend on the upfront expense like creating a physical store, bringing raw materials, shipping charges, and many more.
Global exposure to the eCommerce world: Selling online will give you the opportunity to reach a wide audience globally in comparison to physical stores. Because in-person physical stores would be limited with specific locations.
Profit margins will be higher: Just like the physical stores, you don't need to look after recurring charges of goods, managing the production, distribution, and shipping. All you need to do is develop a website, start marketing through emails, social media, etc. So selling digital products leads to get higher profit margins.
How to sell digital products on Shopify
If you are planning to sell digital products on Shopify then you need to disable the shipping for that specific product. Below are the steps you need to follow:
Log in to your Shopify admin and go to Products > All products
Now add the product or select a product from here.
From the product page, uncheck This is a Physical product in the shipping section
After making the changes click on the Save button.
Your customers will only be able to download the product through a downloadable link for your digital product. But for that, you must need an app and Shopify provides a free app called Digital Downloads. Digital Downloads app by Shopify is one of the best free Shopify apps for selling digital products on your Shopify store.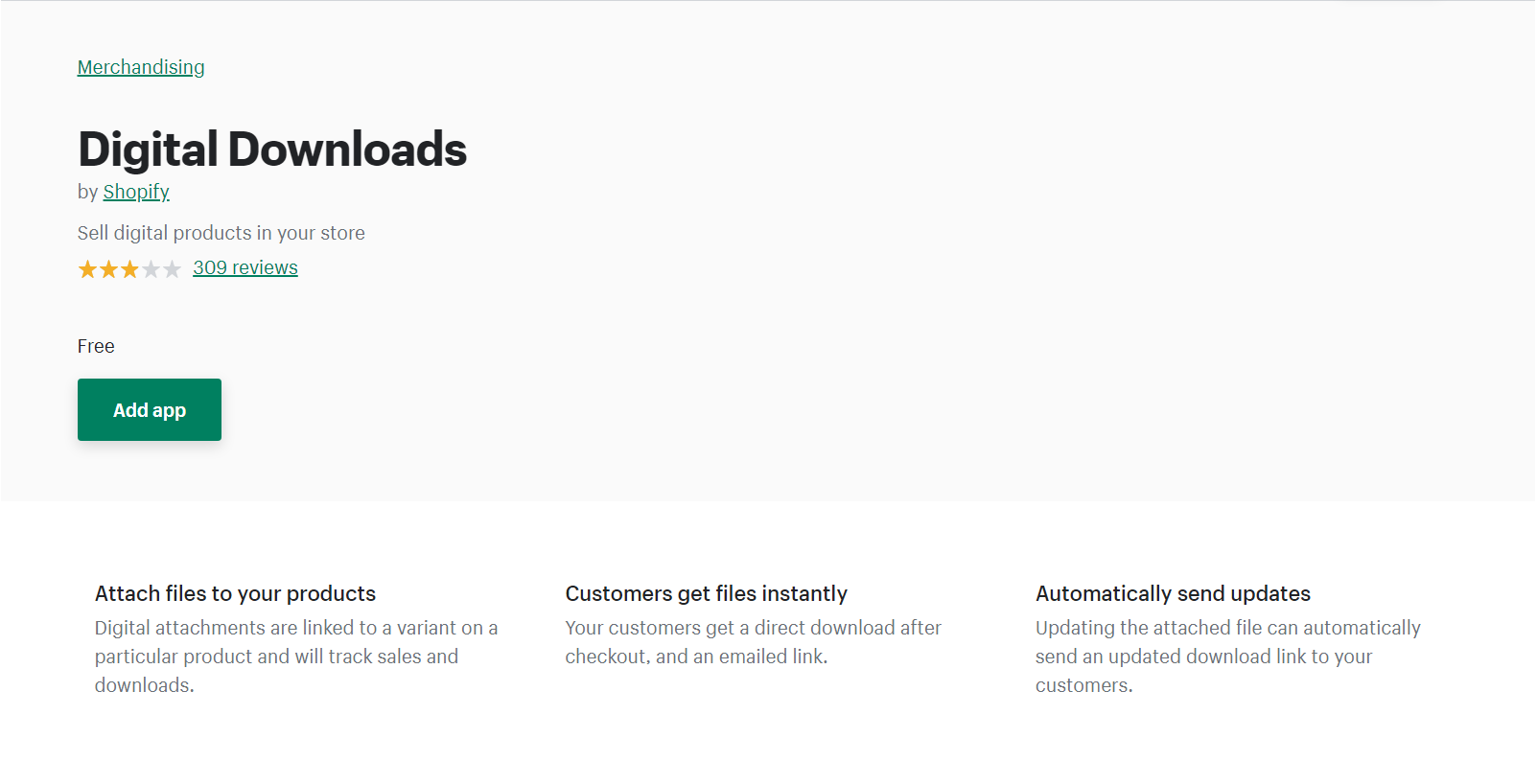 Key features
Files can be attached to your products
Instant file download after checkout
Automated updates for customers about the updated download link
Best Shopify apps to sell digital products in 2022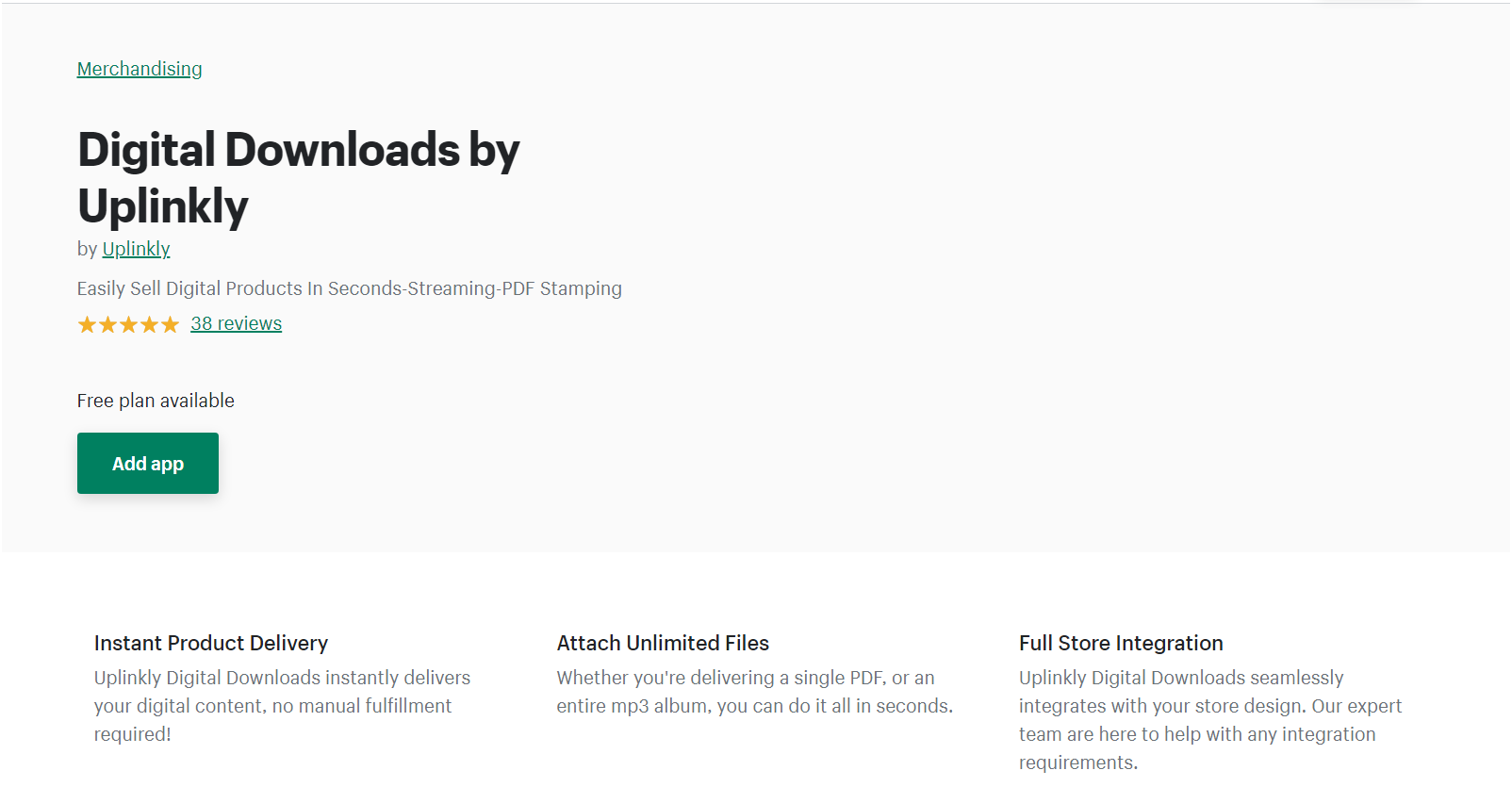 Digital Downloads by Unplinkly make your work easy to sell all types of digital products on your Shopify store. All you need to do is install the app in your Shopify store, and attach files to products. Unplinkly Digital Downloads seamlessly integrates with all themes.
Key features
Sell digital products easily
Flexible delivery methods to deliver digital files
Instant file delivery
Seamless integration with all themes
Set download limits for customers
Automatic refunds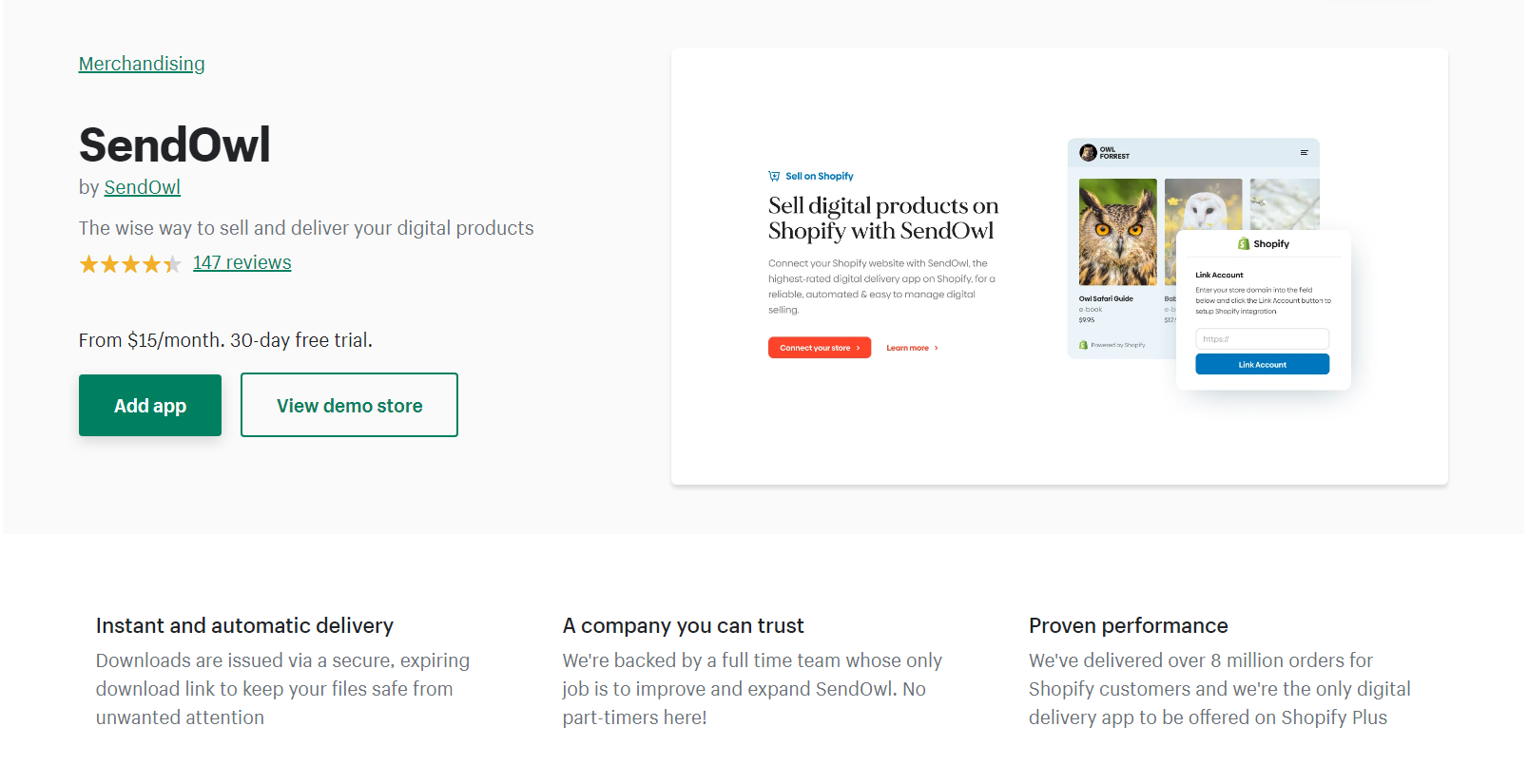 SendOwl allows you to sell digital products like ebooks, software, audio, or any other kind of file on your Shopify store. Using SendOwl you can access instant downloads. SendOwl provides you 30 days free trial.
Key features
Automatic & fast delivery
Reliability
Works with Shopify POS.
Deliver multiple files per order and per product variant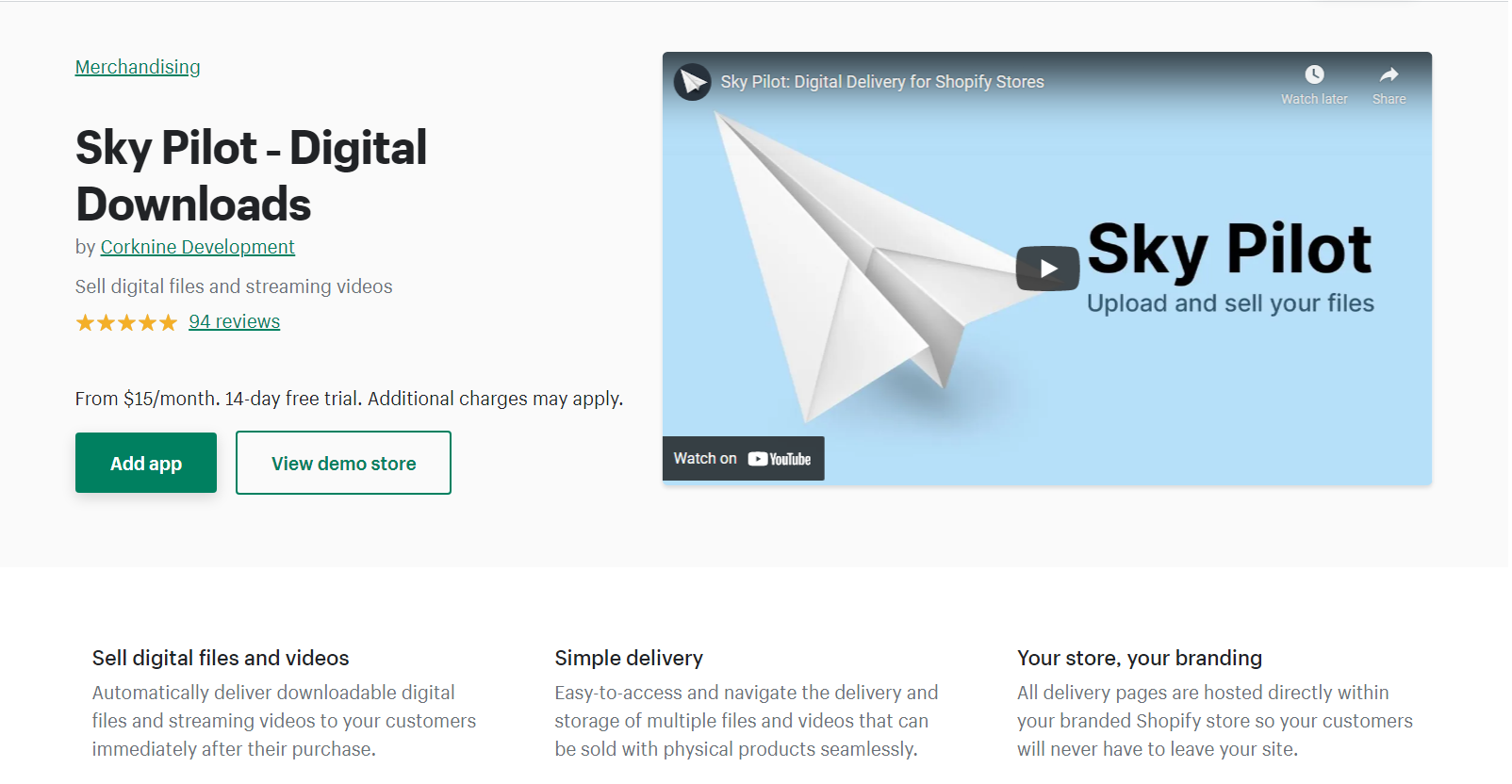 Sky Pilot is another best app for selling digital products and videos directly through your Shopify store. This app will boost your sales and provide quick downloads without any delays. SkyPilot is easy to access and offers instant delivery. Sky Pilot offers a free trial of 14 days.
Key features
Well organized delivery of digital products
Automatic file download access for customers
Unlimited files/videos per item in your store
To fit your needs Sky Pilot offers custom pricing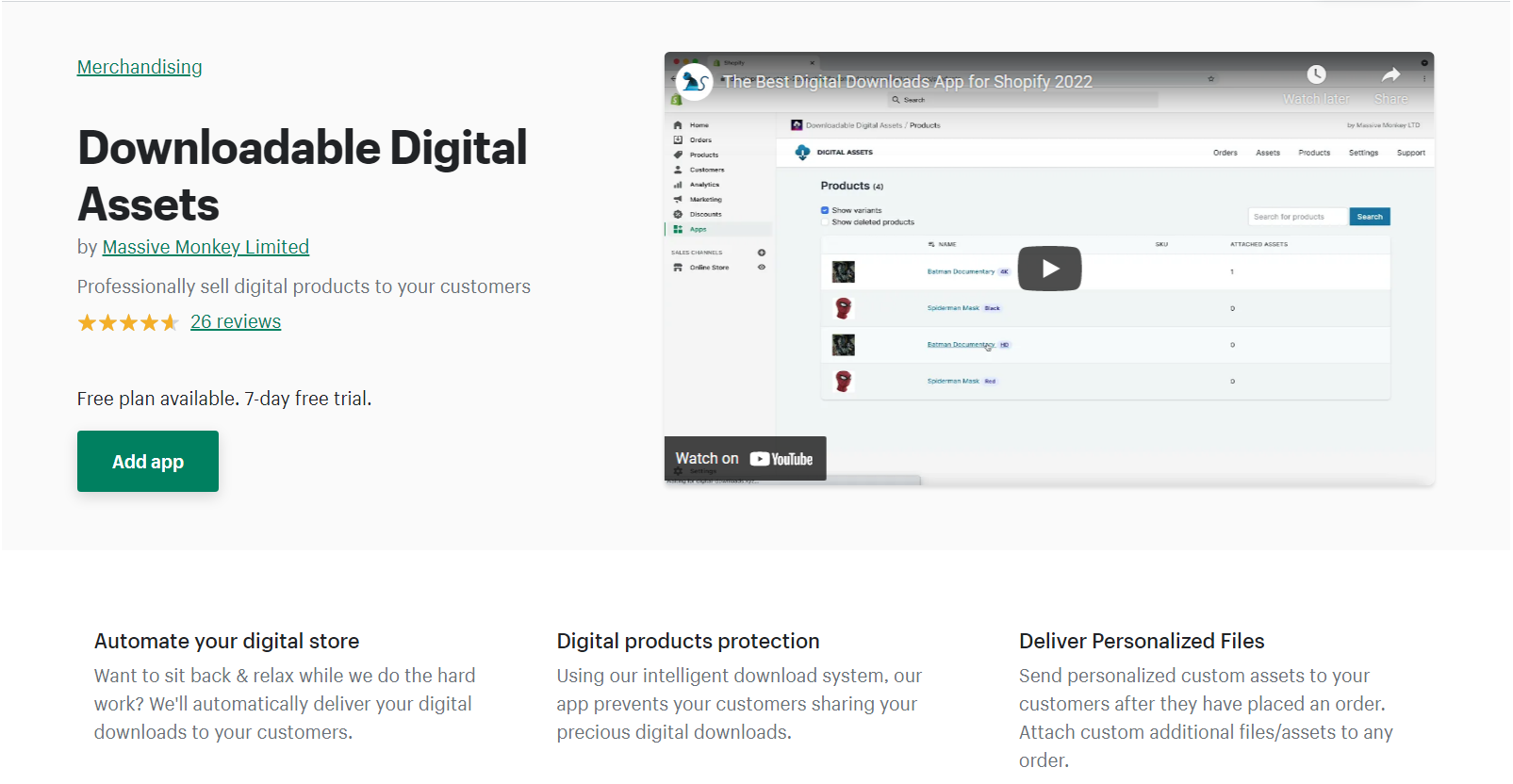 If you want to deliver secure downloadable links to your customers then the Downloadable Digital Asses app is for you. This app uses unique specialized URLs and has been integrated with Shopify's fraud system to prevent fraud. This app provides a free trial of 7 days.
Key features
Prevent customers from sharing downloads with others
Easily migrate previous orders
Use external URLs as assets
Fraud protection
Sell any type of digital asset with any file size
Deliver personalized files to your customers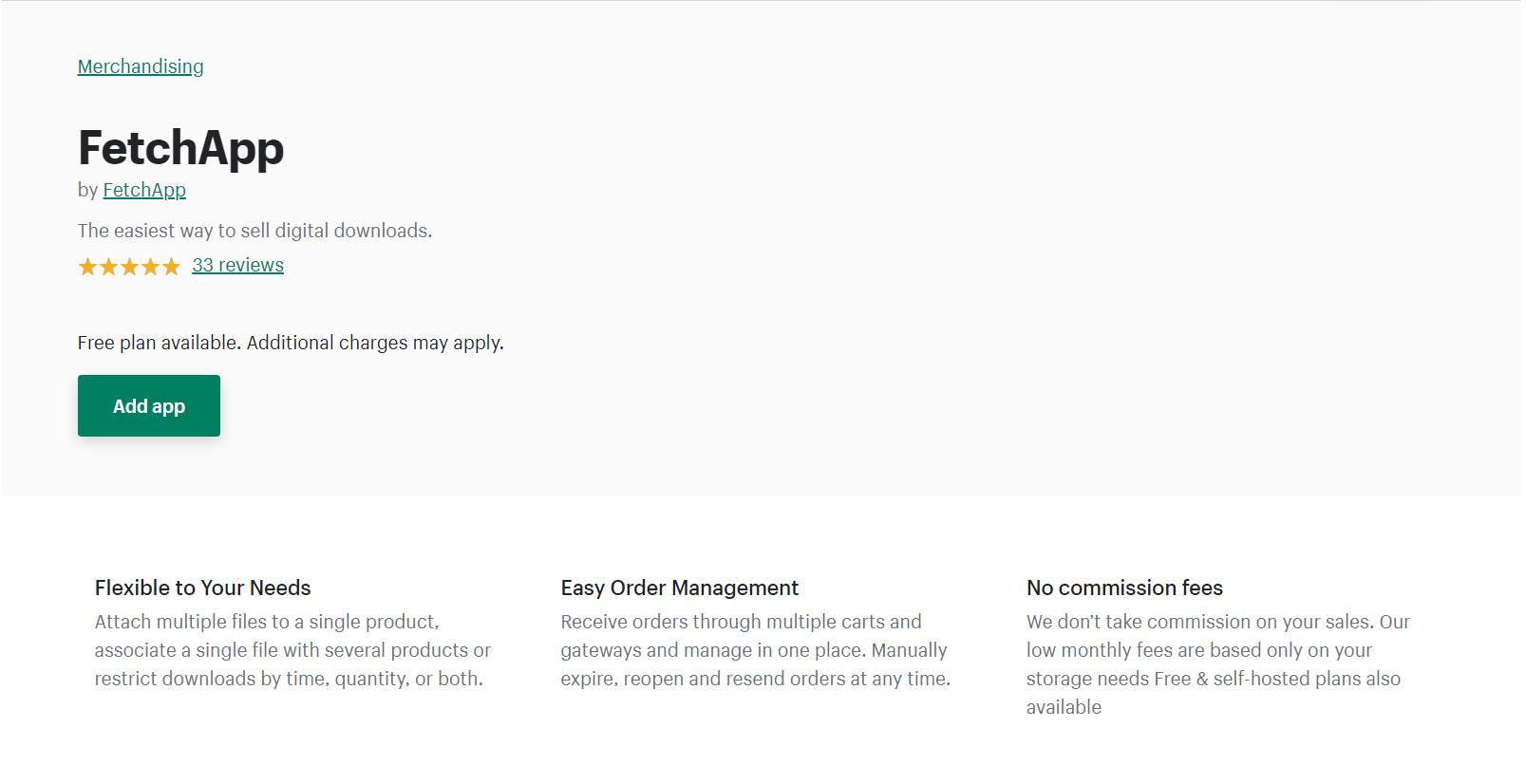 From videos to ebooks FetchApp delivers digital products by integrating seamlessly with your store. The best benefit of this app is that there is no need for separate hosting. This app provides easy order management.
Key Features
No need for separate hosting
Systems are always being improved and updated
Blazing fast servers for optimum transfer speeds
Each account can have multiple users
Final thought
So I hope now you can start selling digital products on Shopify after reading this blog. The choice of products is completely based on your personal business requirements. So start selling and take your profit margin to another level.