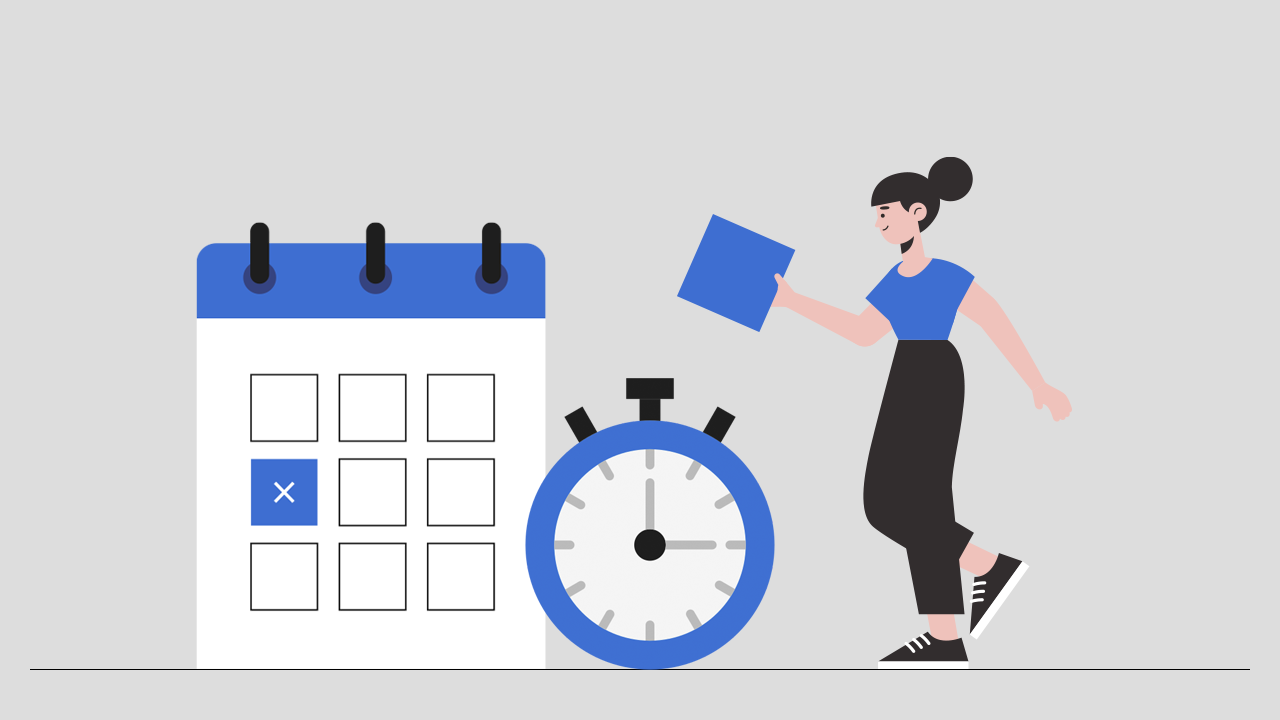 Creating urgency in your store is a great way to drive traffic and generate sales for your online store. It compels the customer's minds to make immediate purchases. There are many ways to create urgency in your store but one of the common and efficient ways is through the countdown timer.
Countdown timers are a great way to show customers that if they want to purchase a product then they must take the final decision right now or within a timeframe which is shown in the countdown timer. Showing countdown timers drive customer's actions and urge them to buy the product before time expires.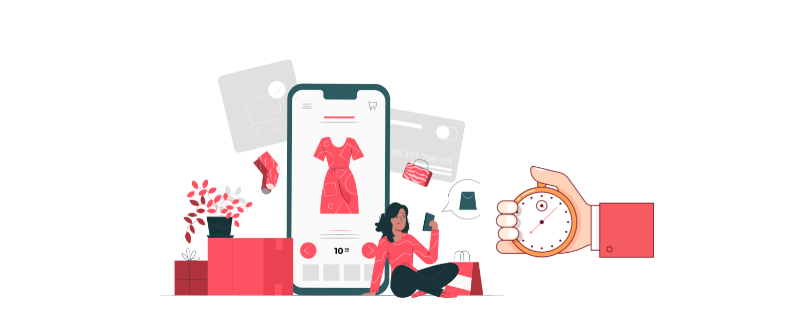 Why is a cart countdown timer necessary for your online store?
Countdown timers are necessary for any eCommerce store because we can see the tendency to delay in purchasing a product, increase in abandoned cart rates, etc. Here cart countdown timer works better as it persuades your customers to buy now before time runs out. Countdown timers allow you to show a clear way of showing urgency which helps to improve sales of your store. Yes, there is no doubt that countdown timers work.
You can apply the concept of countdown timer in cases like flash sales, festivals, limited-edition products, new product launches, holidays, and seasonal campaigns. Along with showing the timer, you can use time-related words like:
Buy Now
Hurry up!
Time until the offer expires
Limited time
Don't miss the chance
Only for today, etc.
By using these types of powerful words along with the countdown timer it will catch the attention of people and will tend them to buy the products from your store. You might have probably seen the use of countdown timers on Amazon and other similar sites where they have deals every time you visit the site.
If a customer sees an upsell then it means that they have just purchased and engaged so a countdown timer will be great to increase the conversion on that upsell. You can enable countdown timer in upsells manually or you can take the help of readymade apps available in the Shopify store like iCart Cart Drawer Cart Upsell.
This Shopify app is an all-in-one app by which you can show upsells, cross-sells, cart countdown. You can customize in your way like:
Title
Title placement
Timer duration
Timer text color
Timer background color
Timer location dropdown
Have a look at the screenshot below so that you can have the idea: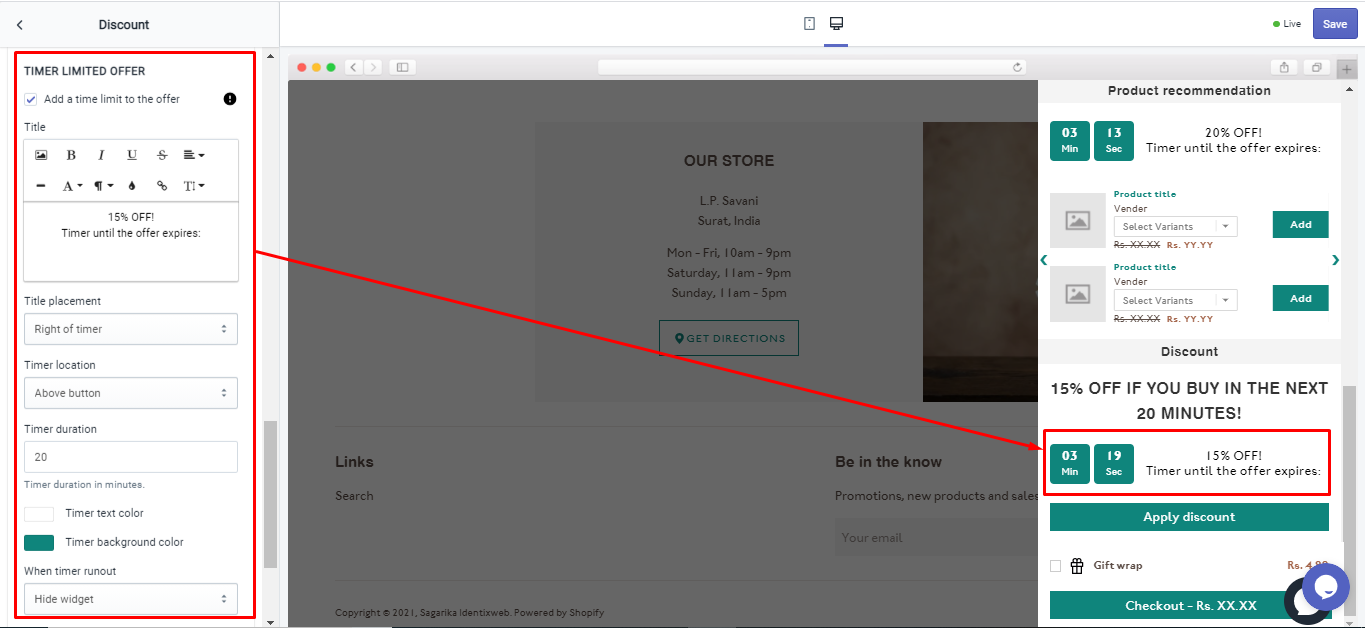 If you are selling products online then you should consider cart countdown timers as they will increase the conversion rate. But top of that overuse of countdown timers will result in making your marketing pushy. So it's good to use countdown timers in certain instances.
Before applying it to your store conduct A/B tests and see which performs better or which converts more sales on your store. This concept can make faster conversions and there is less chance of leaving the cart abandoned because once they have been added there is a high chance of converting into a sale. So before applying it to your store make sure that it works well or is it generating sales or not.