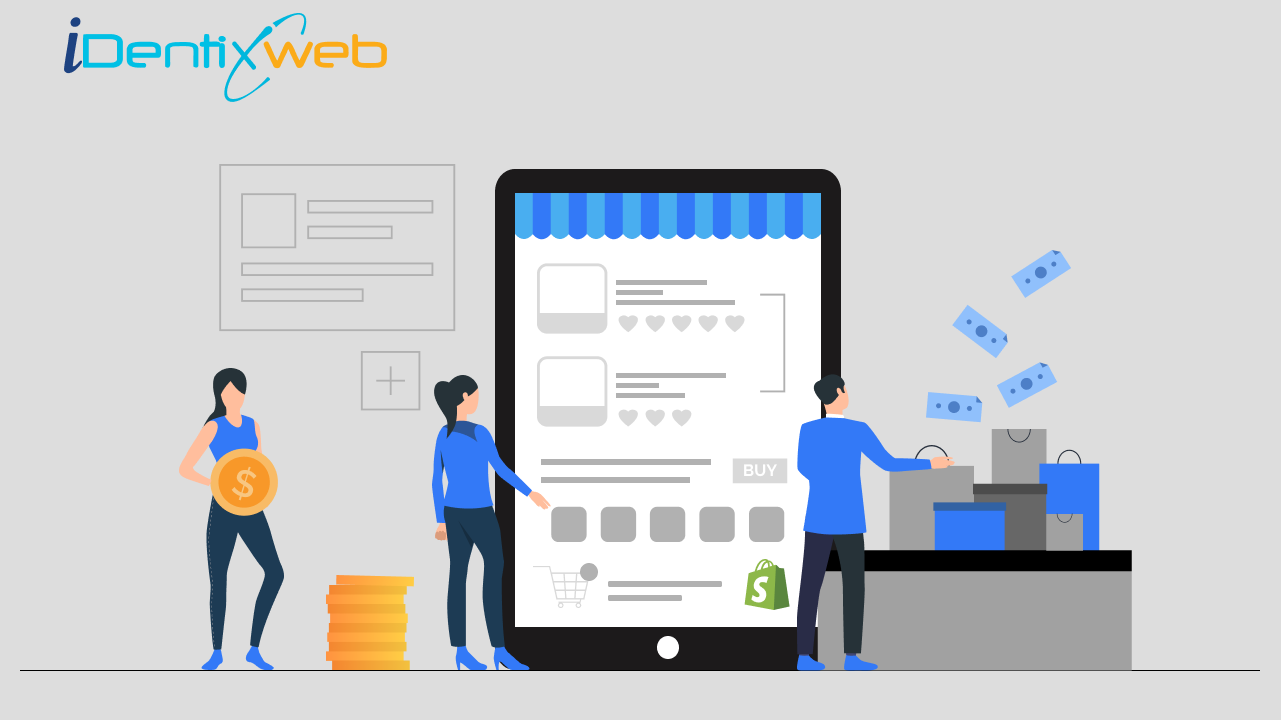 The outbreak of Covid-19 led to businesses driving their store journey from offline to online. eCommerce emerged as a more beneficial store for both customers and entrepreneurs. Gone are the days when developing an eCommerce site was all about coding and languages. Today, entrepreneurs don't need to worry about store development; setting up an online store is as easy as ABC. It is not only about establishing an online store but also about marketing strategy to boost sales on Shopify!
Considering all the eCommerce platforms, Shopify is leveraged by the majority of eCommerce merchants. As per the expert data over 1.75 million merchant sell using Shopify. According to a research report, Shopify is the largest retailer in the USA after Amazon and eBay.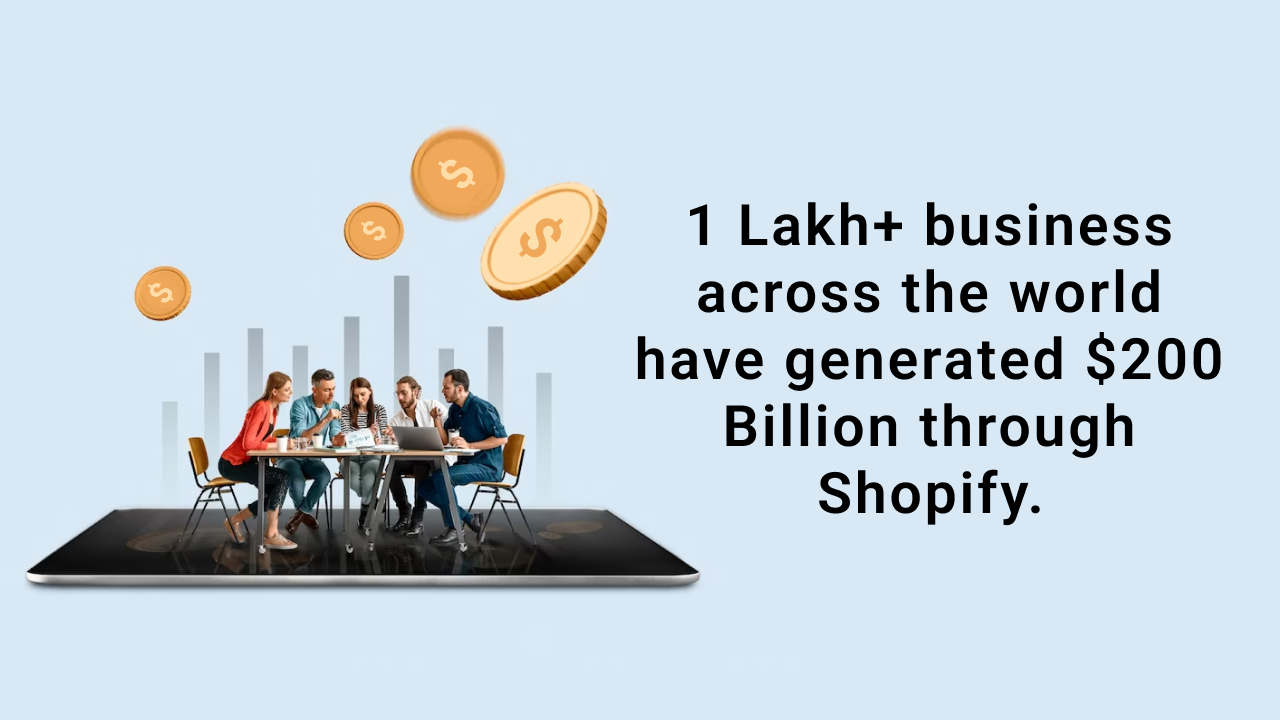 Why eCommerce Merchants Should Prefer Shopify Over Other Platforms?
Ease of use
Shopify is a user-friendly platform that allows even non-technical users to create and manage their online stores easily.
Customizability
Shopify offers a range of customizable templates and themes that allow store owners to create unique and visually appealing storefronts. iCart allows Shopify merchants to increase Shopify Sales by customizing their carts. Check out iCart Now.
Payment and shipping options
Shopify supports various payment gateways and shipping methods, making it easy for customers to complete transactions.
Security
Shopify offers a secure platform with built-in SSL encryption, ensuring that customer data is safe and protected.
Marketing tools
Shopify provides a range of marketing tools, including email marketing, social media integration, and search engine optimization (SEO), to help store owners attract and retain customers.
Mobile Responsiveness
Shopify stores are optimized for mobile devices, ensuring that customers can easily shop from their smartphones and tablets.
App integrations
Shopify integrates with various third-party apps and services, such as accounting software and marketing automation tools, to help store owners streamline their operations.
We at Identixweb offer, multiple third-party applications like iCart and Stellar Delivery Date & Pickup that resolve your concerns. iCart is a One-stop shop for all your Shopify requirements and it helps merchants get sales on Shopify. Stellar Delivery Date & Pickup is an order delivery and pick-up application that makes it easier for you to keep your customers happy.
Customer support
Shopify offers 24/7 customer support via phone, email, and live chat, making it easy for store owners to get help when they need it.
How to Create a High-Converting Shopify Store?
Creating a high-converting Shopify store requires a combination of effective design, marketing, and customer experience strategies. In this detailed guide, we will walk you through the essential steps to create a Shopify store that increases Shopify Sales.
1. Choose a Winning Product Niche
Choosing the right product niche is crucial to the success of your Shopify store. You need to identify a profitable niche that aligns with your interests and expertise. Conduct thorough research to determine the demand for your product, your competition, and your target audience's demographics. This makes it easier to understand your audience and get sales on Shopify.
2. Design a Visually Appealing Storefront
The visual appeal of your storefront plays a vital role in attracting and retaining customers. Choose a professional theme that aligns with your brand identity and appeals to your target audience. Optimize your storefront with high-quality images and videos, clear and concise product descriptions, and easy-to-use navigation. Most of the Shopify stores have started using third-party apps to customize their store and make it look visually appealing. Shopify merchants across the world are recommending iCart to customize their cart and boost sales on Shopify.
3. Optimize for Search Engines
Optimizing your Shopify store for search engines is essential to drive organic traffic and improving your search engine ranking. Use relevant keywords in your product titles, descriptions, and tags. Ensure that your storefront is mobile-friendly and optimized for fast loading speeds.
4. Create an Exceptional Customer Experience
Providing an exceptional customer experience is critical to building customer loyalty and driving repeat business. Ensure that your storefront is easy to navigate and provides a seamless checkout process. Provide detailed product information, transparent pricing, and fast and reliable shipping options.
5. Use Email Marketing to Drive Sales
Email marketing is an effective way to drive sales and build customer loyalty. Collect customer email addresses and use them to send targeted email campaigns. Offer exclusive discounts, personalized product recommendations, and informative newsletters to keep your customers engaged and interested.
Social media marketing is an effective way to drive traffic and build brand awareness. Choose the social media channels that align with your target audience and product niche. Use high-quality images and videos, engaging captions, and relevant hashtags to attract and retain followers.
7. Offer Personalized Customer Support
Offering personalized customer support is an effective way to build customer loyalty and drive repeat business. Provide multiple customer support channels, such as live chat, email, and phone support. Respond to customer inquiries promptly and provide solutions that meet their needs.
8. Use Upselling and Cross-selling Strategies
Upselling and cross-selling are effective strategies to increase your average order value and drive more revenue. Use product recommendations, bundled offers, and exclusive discounts to encourage customers to purchase additional products.
Let's Conclude!
Hopefully, the blog has helped you download a detailed guide on creating a high-converting Shopify store. If your store is new and you are looking for some innovative ways to boost sales on Shopify, follow the guide.
iCart brings a one-stop shop to get sales on Shopify. You can customize your cart by using iCart and deliver an exuberant customer experience to your audience. Hurry up! Explore iCart now!
If you have any queries, shoot it in the comment section. We will surely try to answer them.