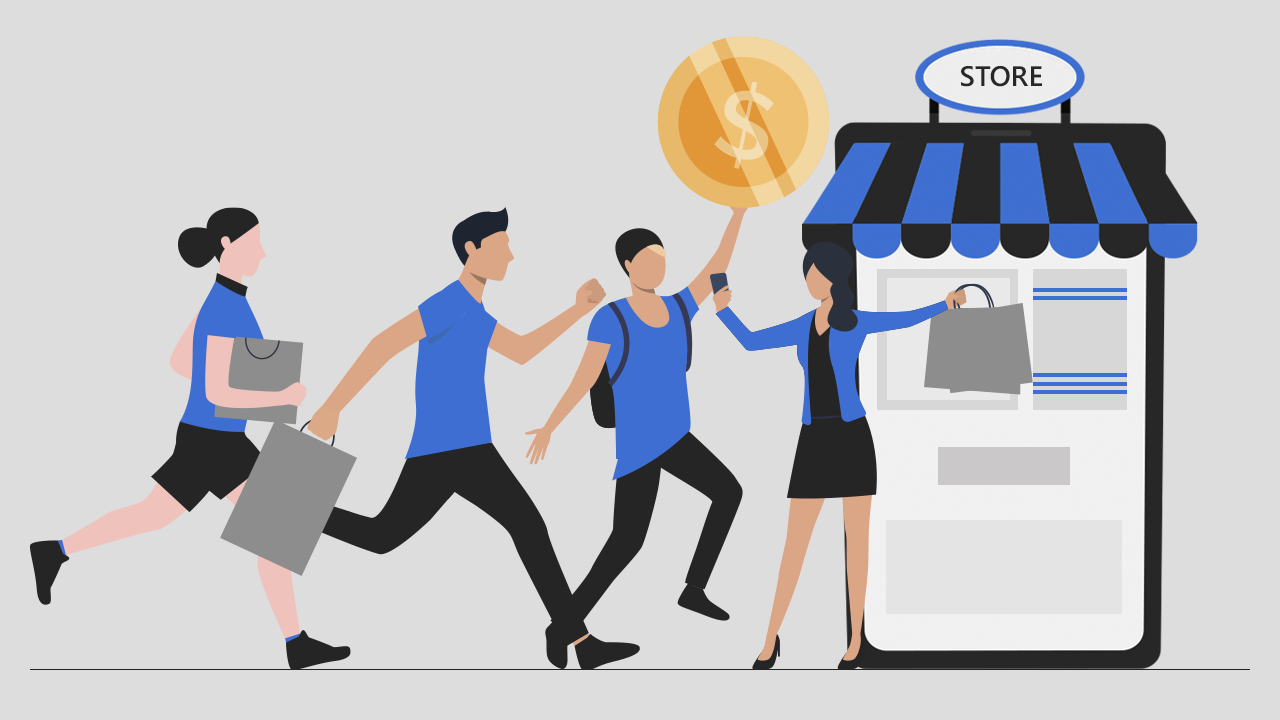 Being in a competitive environment it's really hard to choose the perfect app to match the exact requirement. Here comes something important that all focus on to take the final decision. That is the comparison or uniqueness in the app that you are looking for. So in this blog let's see how iCart stands out among other apps. Let's have a look at its brief comparison.
iCart Cart Drawer Cart Upsell
iCart is a Shopify app that helps you to design a sticky cart on the cart page. If you are looking for an app to design a side cart/cart bubble on the cart page for your Shopify store then iCart is the perfect app for it. Apart from the sticky cart, with iCart, you can show upsells and cross-sells to generate more sales in your store.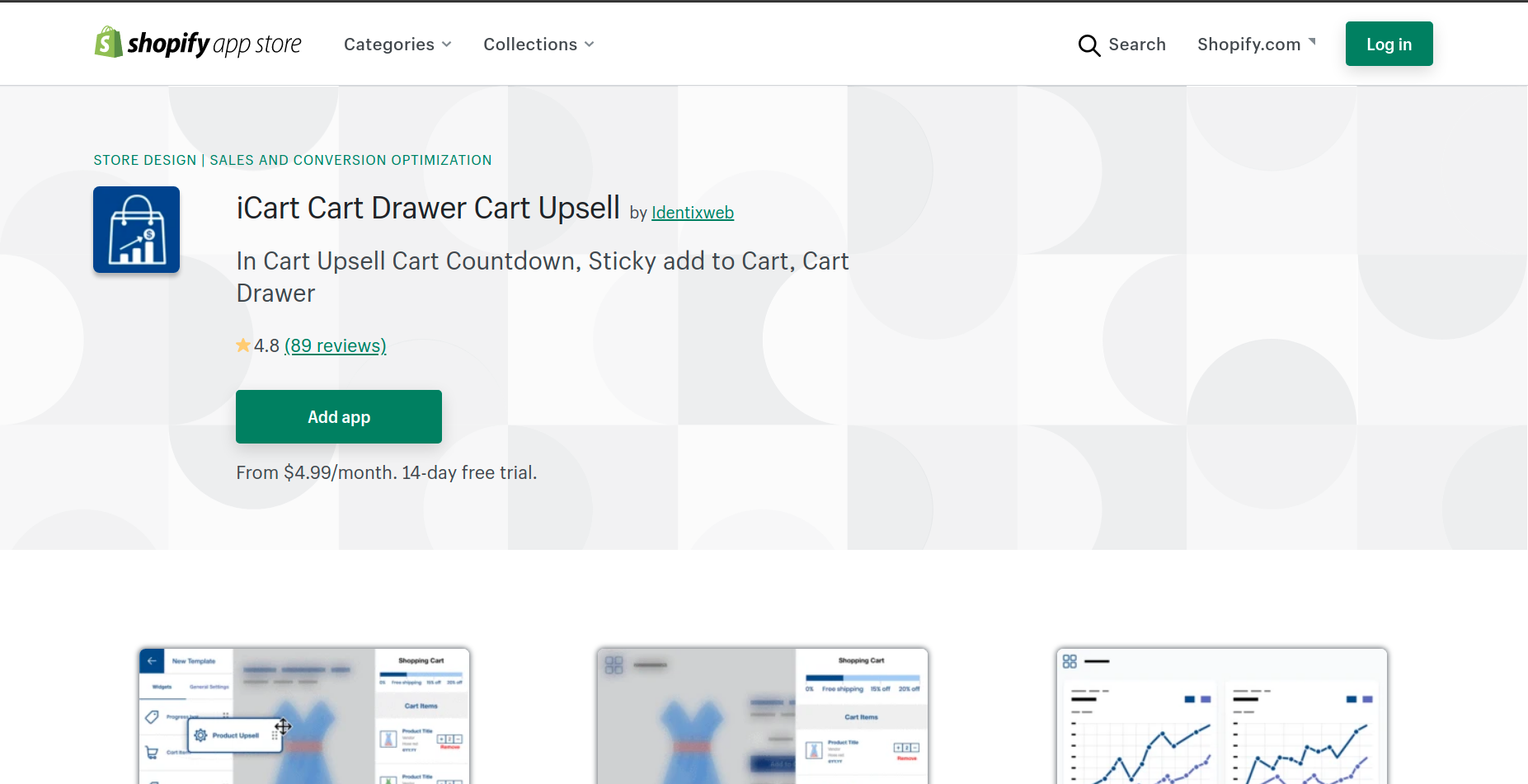 Quick installation
Nobody wants to waste time, right? Yes, that's why iCart has also been developed with quick installation. As compared to other apps iCart has a simple and quick installation time. In case any confusion arises during the installation process then one can refer to the installation guide of iCart.
Ease of use
Compared to other apps iCart is very user-friendly. Anyone from a non-technical background can use this app freely without any worries about coding. It is very easy to handle iCart in your store with its intuitive drag and drop interface. With iCart, you can simply design your side cart beautifully without any complications.
Features
Compared to other apps iCart has multiple features. For example, when you go for an app to design a sticky cart in your store then you may find most of the apps provide only the sticky cart feature. But when you consider iCart it comes with multiple features like cart upsells, and cross-sells that help to double the revenue of your store. Now let's see how each feature has its own uniqueness.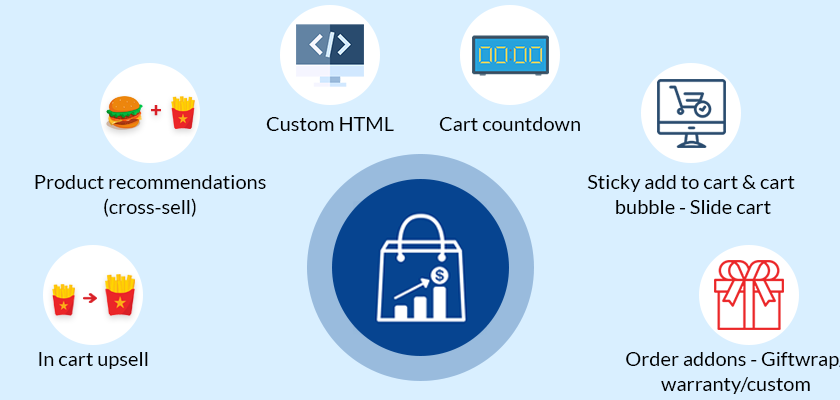 Cart upsell
Many apps show upsells with interruptive pop-ups while iCart shows upsell without interrupting the buyer experience. iCart has a structured, simple, attractive, and clear design that enhances the shopping experience of customers. Also as compared to other apps the speed to create upsells is very fast in iCart.
Sticky cart or cart bubble
In most of the apps, the sticky cart can be shown on all pages like the product page, and cart page, and after checkout. While with iCart, no need to show on different pages and waste time as the cart page itself it covers up all the benefits. That's why it's built for the cart page.
Order addons – Giftwrap/warranty/custom
Many apps don't contain a feature of adding discounts in the upsells that you add. But iCart allows you to add discounts in the upsells that you add to your side cart. Apart from this, you can show gift wrap from which you can earn more profit at the same time customers can get a better shopping experience from your store.
Advanced analytics
Many times after installing an app in your store to track the performance of the app you need to install other plugins or apps. But with iCart no worries as it comes with advanced analytics by which you can track and measure everything in your cart like impressions, clicks, CTR, conversions, CVR, revenue generated & increase in average order value.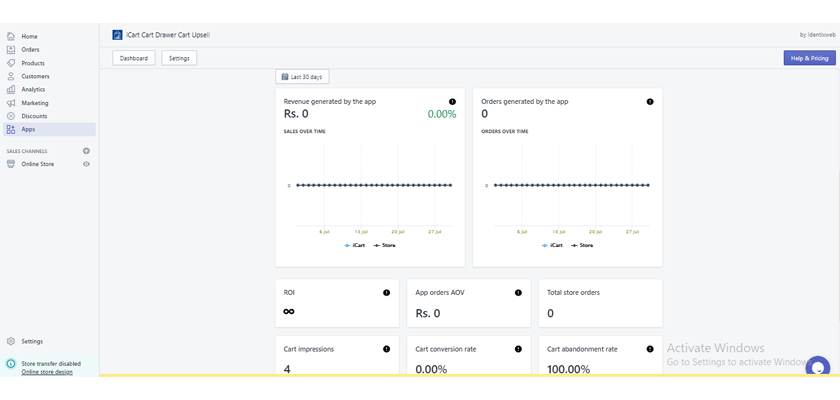 Customization
Compared to other apps, customization is very easy with iCart. No need to worry about coding because with its intuitive drag and drop interface you can simply design your side cart and show upsells and cross-sells. Also, the design of the side cart is designed to be as similar as possible to the Shopify theme editor, for your convenience.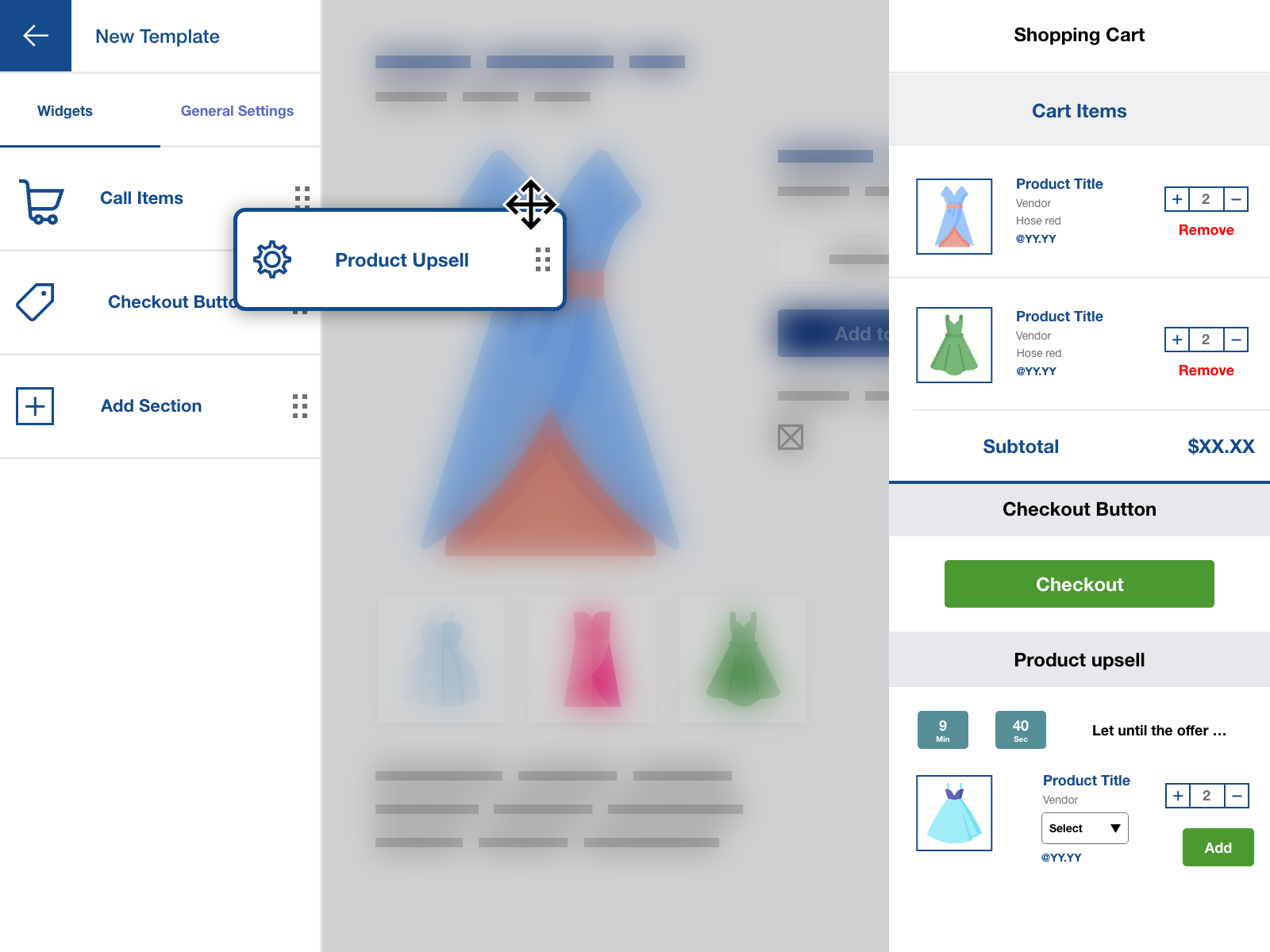 Advanced settings
Compared with other apps iCart is not limited. Apart from all the above features, iCart offers additional settings in which you can change your offers based on various parameters like products in the cart, number of items in the cart, cart value, customer location (country), product tags, and more.
Overall comparison table
| | | |
| --- | --- | --- |
| Elements | iCart Cart Drawer Cart Upsell | Other Similar apps |
| Features | Multiple features | Single feature |
| Installation | Very fast | Fast |
| Cart upsell | No intrusive pop-up | Intrusive pop-up |
| Customization | No coding, just drag & drop | May require coding |
| User friendly | No technical knowledge needed | Sometimes needed |
To read how to get on-board with iCart click here.
To know more detail about iCart please refer to the below video tutorial.