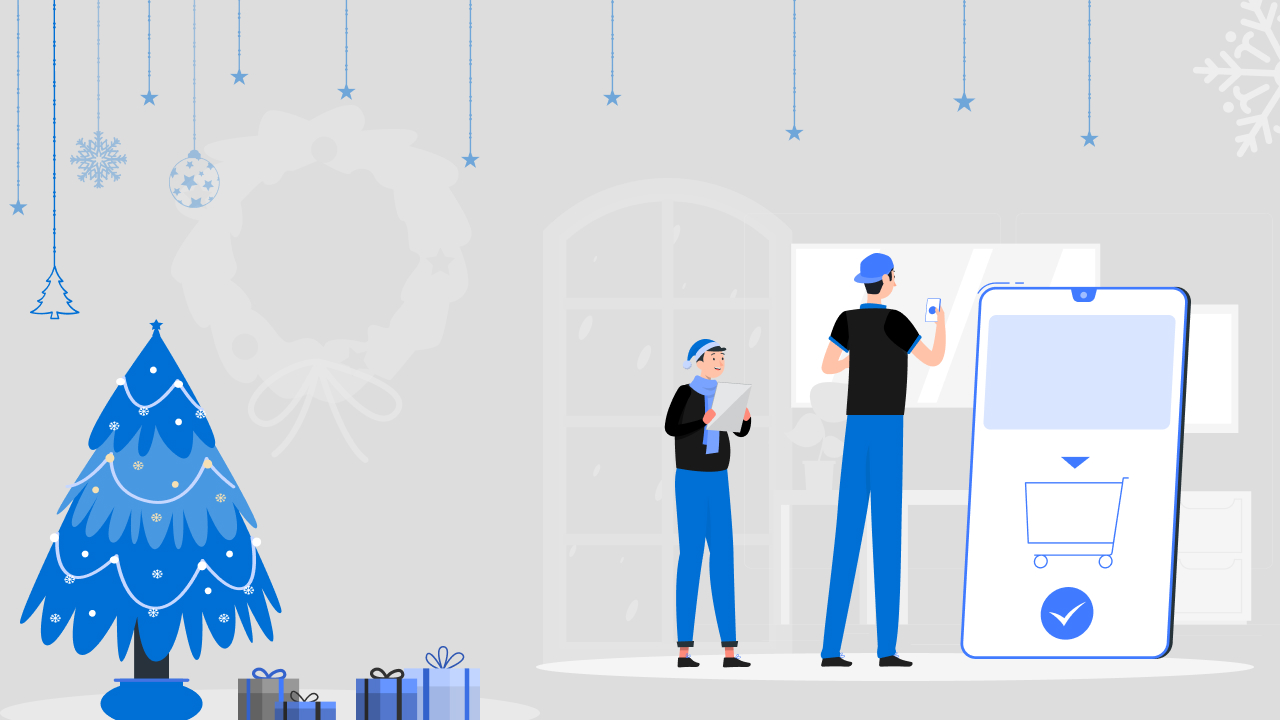 Christmas brings happiness to the lives of people. People often surprise their relatives with gifts. Hence, it is the time for businesses to earn big bucks, especially for eCommerce stores because 65% of people prefer to buy online after the pandemic as per the report of Deloitte.
This opportunity comes only once a year so you need to ensure that you make the most of it. If you want to pile money this festive season, learn these Shopify Christmas Marketing Tips to grow your online store and know how the under construction Shopify app conveys to your audience the unavailability of the website.
Best Tips To Ramp Up Your Online Shopify Store For Christmas Season
Following are the tips that you can utilize to level up your online store to gain maximum out of this holiday season:
#1 Plan In Advance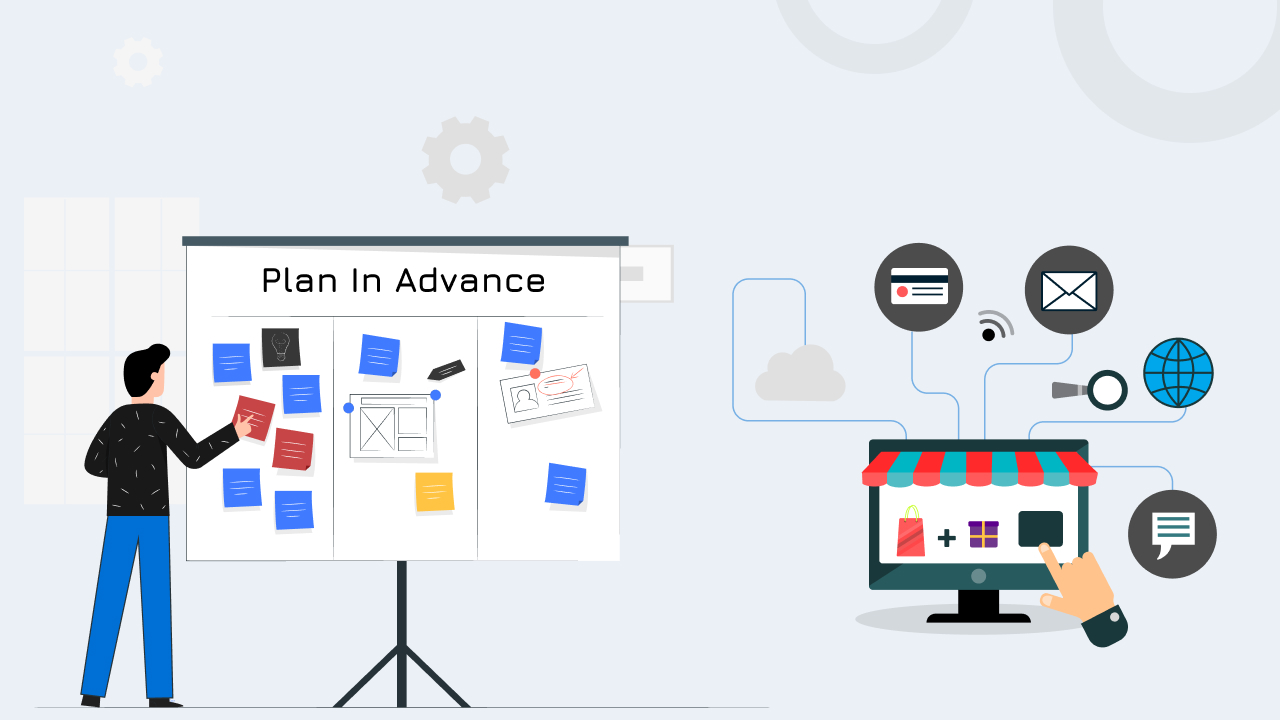 Whatever changes you want to make in your online e-commerce store, plan in advance. Whether it is related to development or marketing, it doesn't matter, plan it well before the holiday season and give strict deadlines for each task.
One thing you should keep in mind is that Black Friday and Cyber Monday come before Christmas. Thus, make sure your store gets ready well before these festivals.
#2 Revamp your eCommerce Website
The way people decorate their homes to welcome festivals you should too decorate your online Shopify store to reflect the holiday spirit. Use festive graphics (like Christmas trees, candles, confetti, holiday stockings, and Santa) wherever possible, you can also add snowing effects. Take a moment out, come up with your own ideas, and get them implemented.
All we have to recommend to you is; to use Red and Blue colors maximum. Studies suggest that Red color causes people to react faster, on the other hand, blue conveys dependability and trustworthiness. As an online business owner that's what you want, right?
#3 Add Holiday-Themed Hero Image
The holiday-ifying hero image on your homepage is the quickest way to get your store ready for the festive season. Consider showcasing your best-selling products in a hero image and decorating the same with Christmas-specific graphics.
While designing hero images, make sure online shoppers should not get distracted. We want them to focus on products.
#4 Get 'Under Construction' Shopify App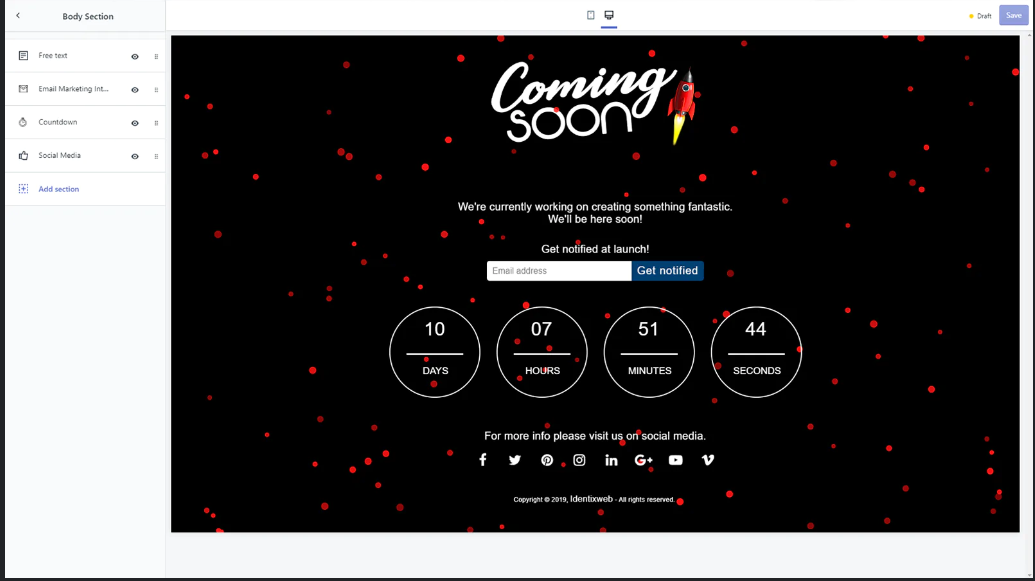 No matter what, you should never take your website down, especially when it is ranking in the top Google search results. When you redevelop your website you should install the Shopify under construction app and prevent customers from seeing the 'Error 404' page.
With an under construction Shopify app you can collect emails from online shoppers who visited your e-commerce site so that later you can inform them that your Shopify store is restored.
#5 Add New Products To Your Catalog
The festive season is the time to introduce new products to your catalog. Consider adding products keeping the festive season in mind. Create gift bundles and add new variants of the existing products.
Represent the products in such a way that it gets easier to navigate and minimizes the time to buy a product. For easy navigation, you can categorize them like this:
Gifts for son
Gifts for daughter
Gifts for mom
Gifts for wife
Presents for pets
New holiday collection
Gift bundles
Holiday gift cards
It is important to create a minimum of one product range focused on the festive season. This is how you can give online shoppers a holiday feeling and you can continue selling your main products.
#6 Create Special Offers & Discounts for Holiday Season
Customers have become smarter now, especially Gen Z. They will research for a better price before placing their order. Thus, you have to offer special discounts to woo them.
Instead of following conventional discount techniques, come up with something extraordinary. Think from the customers' point of view while planning holiday season offers.
Here is the list of offers and discounts that you can implement for Christmas marketing:
% off the above pre-defined cart total
% off on select collections/products
Free shipping for a limited time only
Free shipping when the cart exceeds the defined total
Discounted shipping during the particular time
Huge discount on pre-order
Heavy discounts on volume purchase
#7 Draft A Content Marketing Strategy
When your store is live, new products are added, offers are drafted and then comes content marketing. Before drafting a content strategy you need to know the target customers and some details about them such as age, location, and gender.
Once you know that, start creating content relevant to them on social media platforms and blogs.
#8 Setup Shopify Upsell App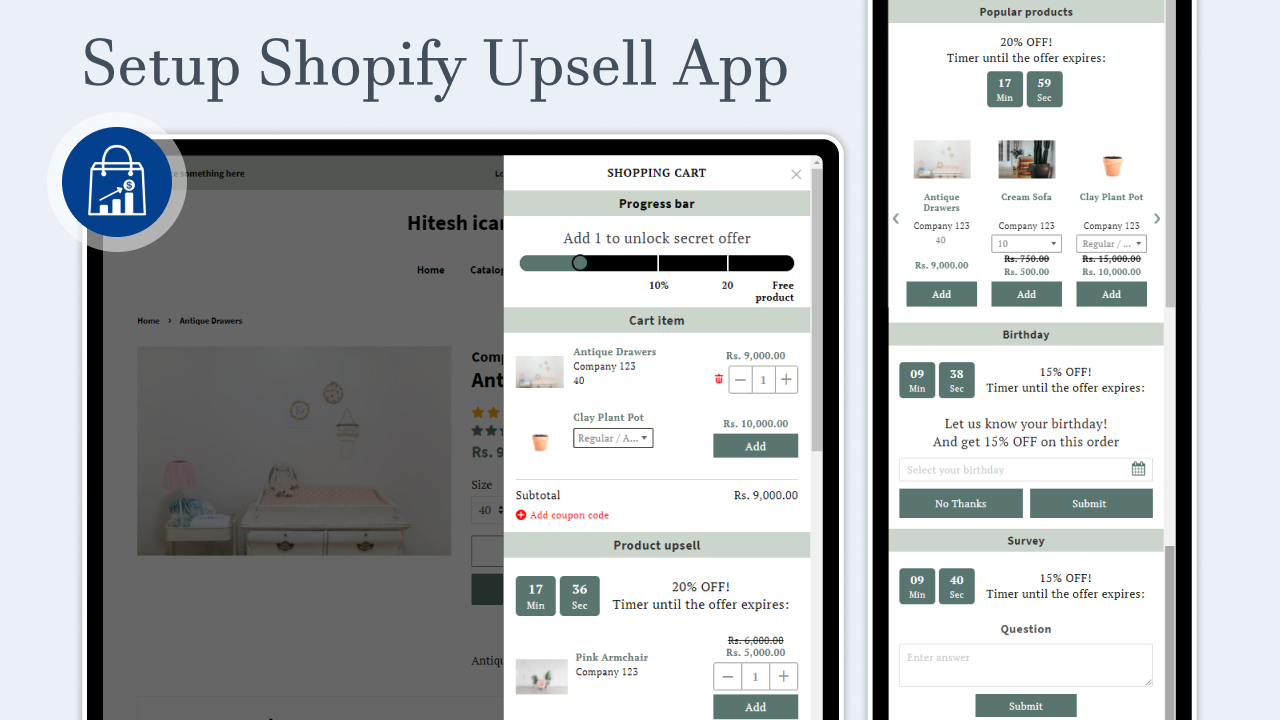 It is a strategy to increase conversion from your online Shopify store. Under this strategy, similar products are recommended to buy that are already in the cart.
The effectiveness of this strategy depends on identifying the need of online shoppers and the correlation of 'recommended products' with the products already in the cart.
Our Shopify upsell app – iCart recommends products intelligently. It allows you to track and study essential metrics concerned with upselling.
Following are the additional tips to take your Shopify ecommerce business to the next level during this Christmas season:
Check your web hosting. See if you have unlimited bandwidth, and upgrade it, if needed.
Check your store loading speed. Tweak it if it is low.
Shoot emails to your dormant customers
Set up social media accounts for festivities
Set up search ads around the holiday season
Can reach-out potential customers via SMS
Leverage Whatsapp broadcast to create awareness
Set up a Telegram channel and promote your brand
Create retargeting and remarketing ad campaigns
Automate web push notifications
Have a facility to create gift cards
Get, Set, Go!
So these are tips that you should know and implement in your online Shopify store to earn maximum profits during this holiday season. We hope after reading this blog you will be thinking about where to start, let us answer your question. Before making any changes to your online store, install the under construction Shopify app so that online shoppers can know when you are back.
Post Tags