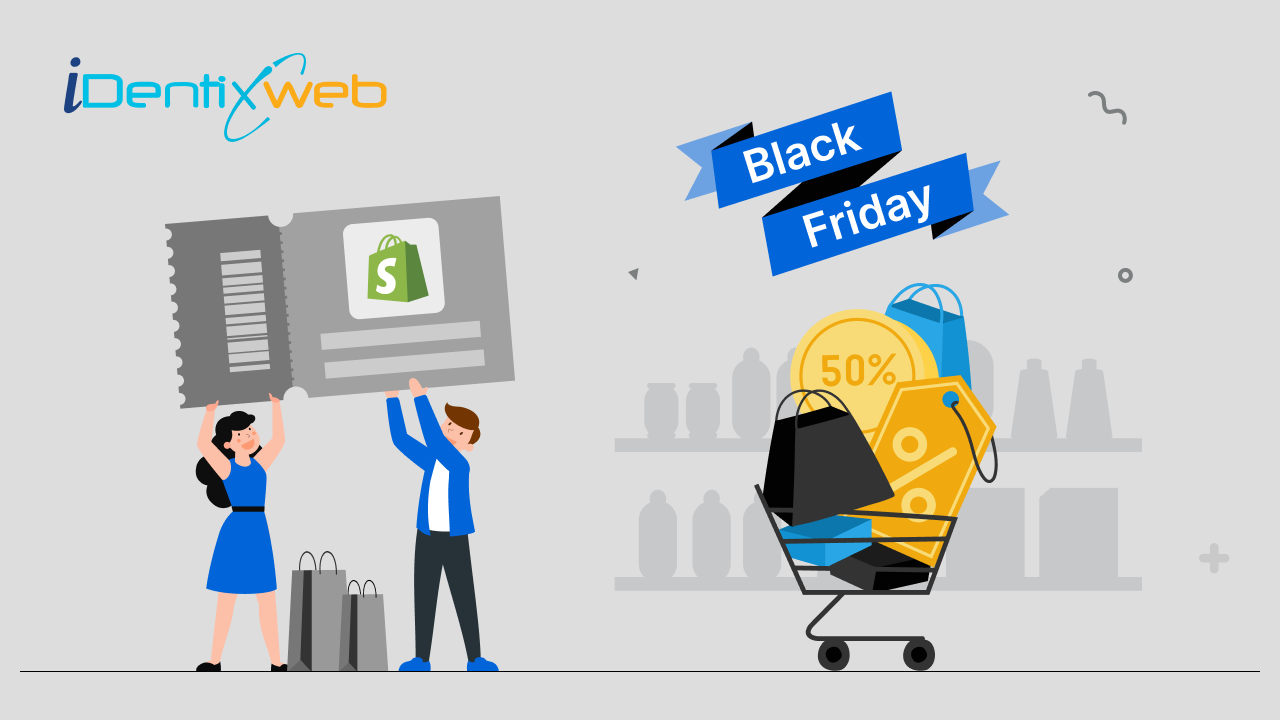 Are you ready to take your Shopify store to new heights this Black Friday 2023? The countdown to one of the most anticipated shopping events of the year has begun. It is the perfect time to supercharge your e-commerce business. This Black Friday, the best deals aren't just for your customers – they're for you.
In this blog, we're excited to bring you a curated list of the Best Shopify App Deals for Black Friday Sales 2023. These apps will help you boost sales, enhance your store's functionality.
Overview of black friday
Black Friday is a major shopping day in the United States, it has also become significant in other countries. It occurs on the day after Thanksgiving. Black Friday has become a tradition for many shoppers.
Best BFCM Shopify app deals for 2023
iCart Cart Drawer Cart Upsell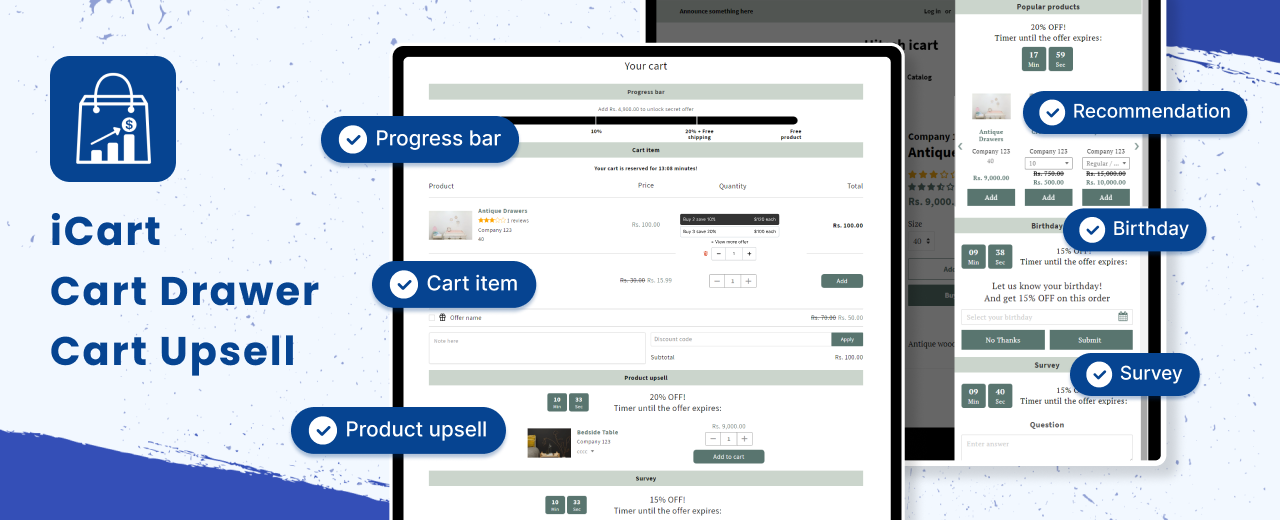 iCart Cart Drawer Cart Upsell is an all-in-one sales booster Shopify app that allows you to sell more and earn more in both the cart drawer and the full cart page. iCart has many options like product upsell, product recommendation, product bundle, discount, progress bar, birthday and survey collector, etc. These options let you provide the best buying experience for your customers, and at the same time, you can double your AOV and revenue.
iCart is a very easy-to-use app. As it comes with a drag-and-drop interface, any non-technical person can easily customize the cart drawer and cart page without any coding. Apart from this, you can track the performance of your store's sales gained through iCart through its advanced analytics.
Prominent features
Side cart drawer and cart page to reduce cart abandonment.
Prompt users by cart progress bar with free gifts, discounts, and free shipping.
Intuitive design with drag and drop customizable readymade template
Popup-free upselling and cross-selling so that customers won't feel annoyed.
Volume discount and buy more save more offers that induce visitors.
Rules to create offers more specifically for your potential buyers.
Works with order delivery date, simply shipping protection, and review apps like Rivyo, Stamped.io, Reviews.io and LAI.
Offer: Lifetime 20% OFF on monthly bill and yearly bill for lifetime
Link: iCart Cart Drawer Cart Upsell
Discount code: Automatically applied when using the link (Valid from Nov 1st 2023 to Nov 30th 2023)
Note: This BFCM offer applies for new users only (if the user uninstalls and reinstalls after the offer period, no discounts will be applied).
UpPromote Affiliate & Referral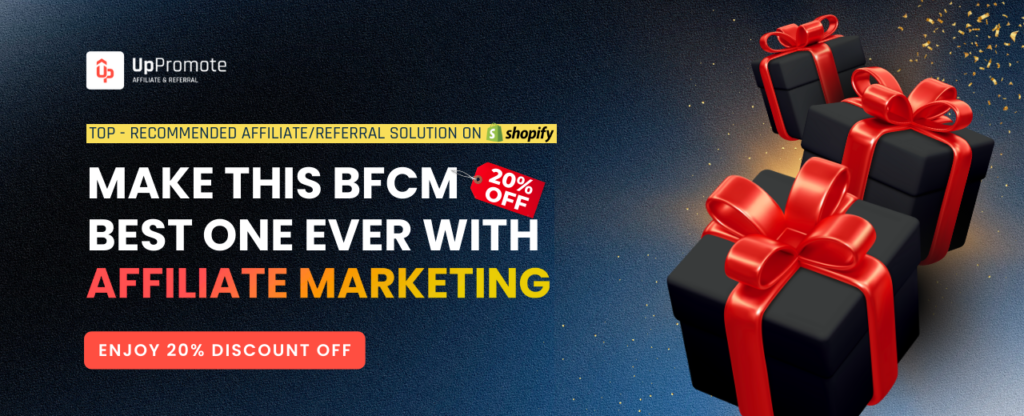 The top recommended app for affiliate and referral marketing on Shopify. With this all-in-one solution, you can create a strong affiliate marketing system that fits your brand perfectly.
BFCM offer: Install UpPromote now and receive a 20% discount on all paid plans! Offer valid for new users until December 31, 2023.
BFCM offer link: https://partners.secomapp.com/apps/20off/affiliate/BFCM2023
Stellar Delivery Date & Pickup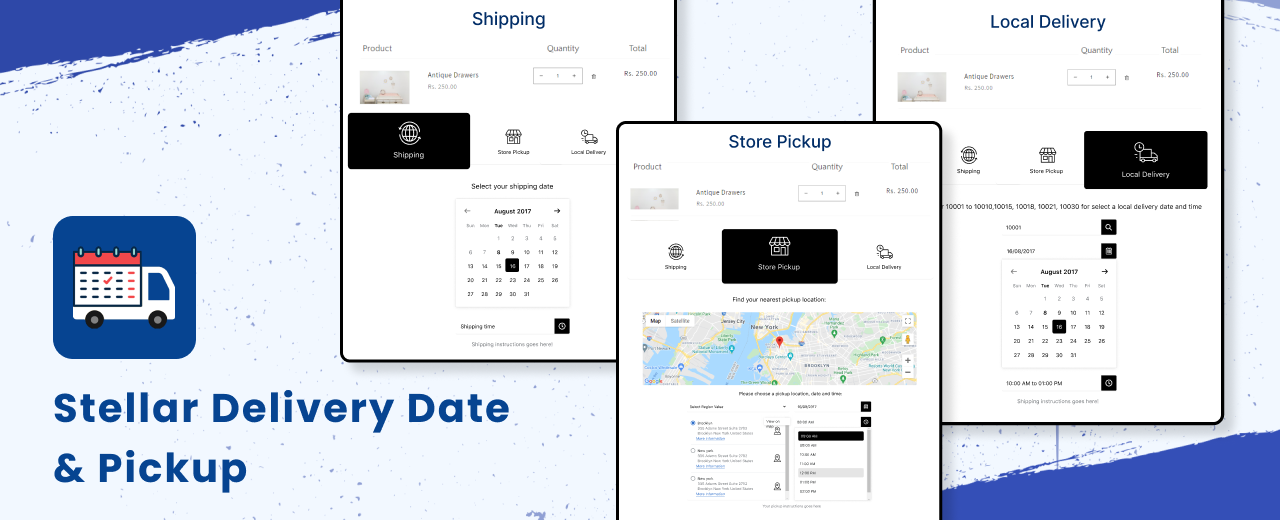 Stellar Delivery Date & Pickup app allows customers to choose a convenient date and time for their order delivery. This will increase customer satisfaction and customer retention. Customers can select their desired date and time for store pickup and local delivery. They can choose the date and time and select the order delivery mode, like local delivery, store pickup, and shipping.
Apart from this, you can set shipping date and time for holidays and working days of your store. You can set the limit for orders that you want to receive in a single day. The best part is that customer can reschedule their order from the thank you page.
Features:
Export all scheduled orders of your store in a CSV file with delivery date & time.
You can manage orders in your personal calendar by using the Google Calendar add-on.
Keep pickup orders safe from fraud by validating store pickup security code.
Translate the calendar and delivery date picker text in your store's language.
Set date and times different for different locations in store pickup & delivery.
BFCM offer: 60 days free trial
Link: Stellar Delivery Date & Pickup
Note: This BFCM offer applies for new users only valid from Nov 1st 2023 to Nov 30th 2023 (if the user uninstall and reinstall after the offer period, then normal free trial as per app's plan will be applied).
Tidio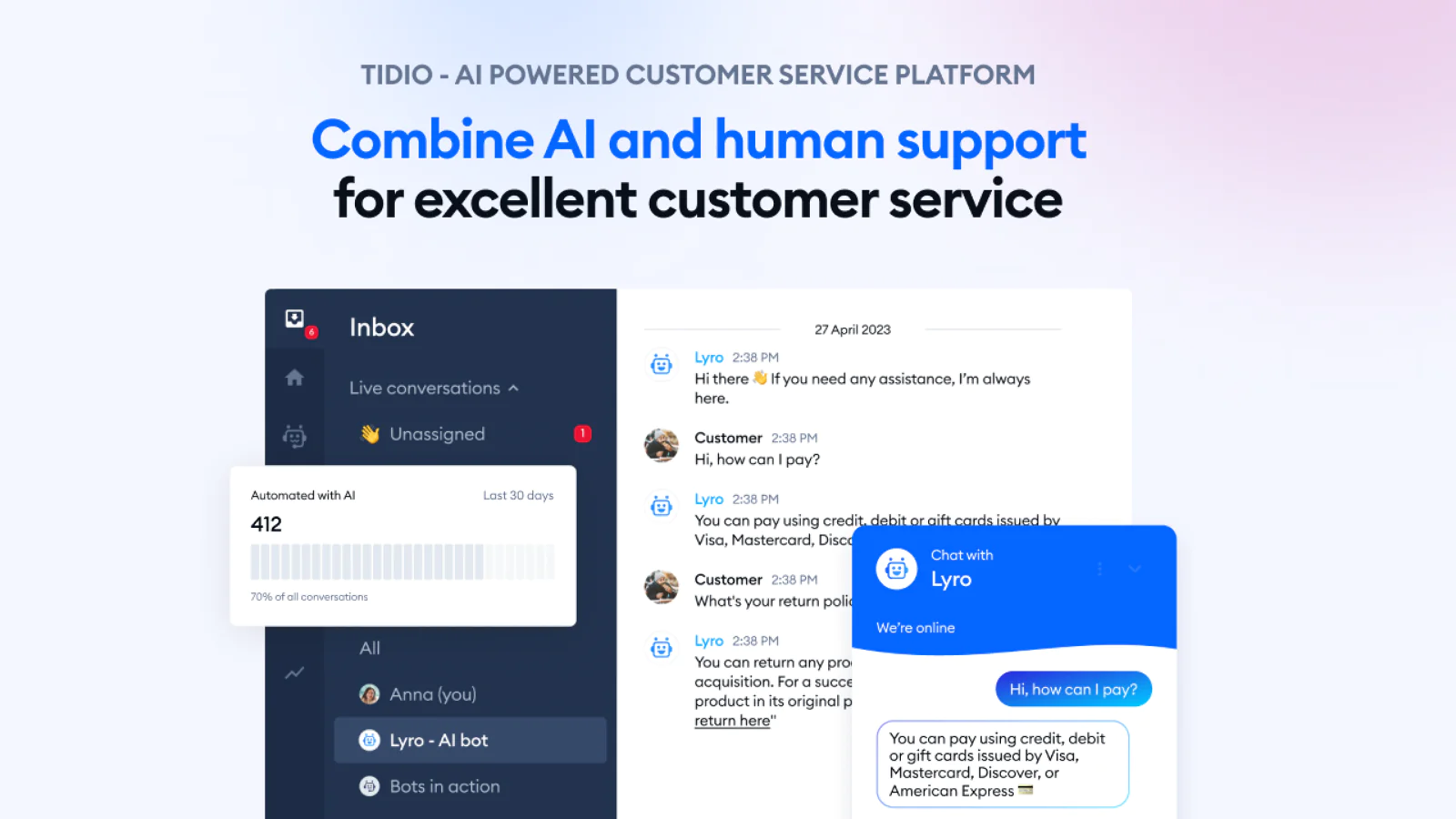 Tidio is a customer experience platform with live chat, Lyro AI chatbot, ticketing, email marketing, and more. The Black Friday & Cyber Monday discount allows you to get Tidio premium plans with an up to 30% discount. You can install Tidio in minutes, immediately offering outstanding customer service, as well as boosting customer satisfaction and skyrocketing revenue. Tidio does it all – check it out!
BFCM offer: Up to 30% discount for new and existing customers
Link: https://www.tidio.com/bfcm/
Judge.me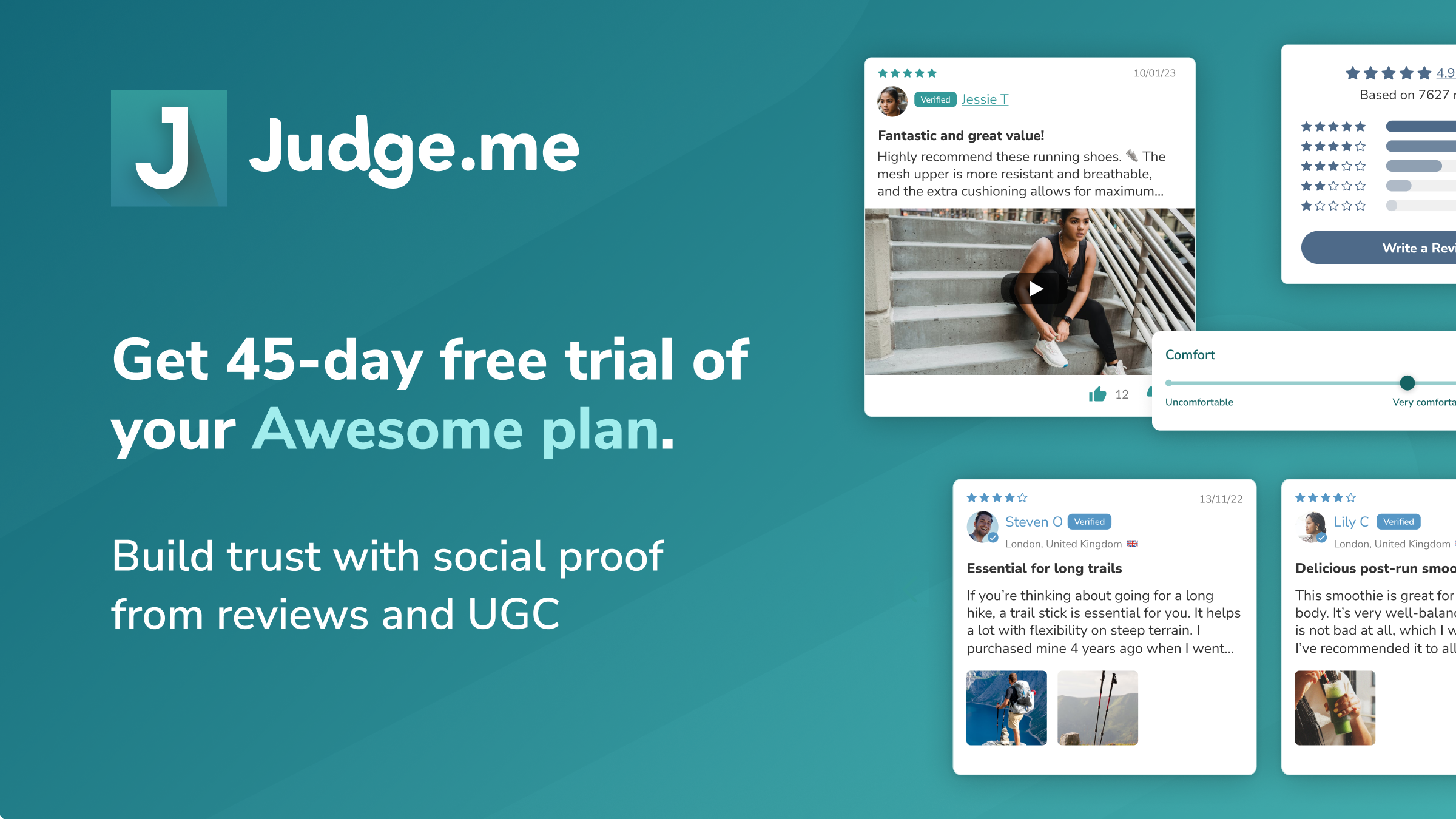 To celebrate Black Friday 2023 and Cyber Monday, Judge.me is offering a 45-day free trial of the Awesome plan, which gives users access to its whole range of powerful features.
Judge.me is a leading review app that allows online stores to automate review requests, import reviews from other apps, and display reviews on their storefront using highly customizable widgets. Now an accredited Built for Shopify company, Judge.me helps stores around the world to build social proof, strengthen trust with their customers – and boost sales.
BFCM offer: Install or upgrade to Judge.me Awesome plan from the trial link. Only available to both new and existing users that haven't upgraded before.
Link: https://judge.me/free-trial/bfcm-icart-2023
Retainful
Retainful is an all-encompassing email marketing automation platform, empowering Woocommerce and Shopify stores to boost sales through features like abandoned cart recovery, automated emails with dynamic coupons, and a flexible drag-and-drop editor.
Enhanced with real-time analytics, exit-intent popups, a robust referral program, broadcast and segmentation tools, Retainful delivers personalized, strategic communication to optimize customer engagement and increase revenue.
Trusted globally by over 15,000 store owners, it's acclaimed as one of the top tools for Shopify stores. Retainful now provides a 30% discount, enhancing its value proposition.
Offer: Flat 30% off
Coupon: BFCM30 (auto applied)
Validity: 15 Nov – 5 Dec
Deals Link: Grab BFCM deal
Conclusion
Remember, the success of your Black Friday sales doesn't depend solely on the discounts you offer to your customers. Thank you for joining us on this journey to explore the best Shopify app deals for Black Friday Sales 2023.