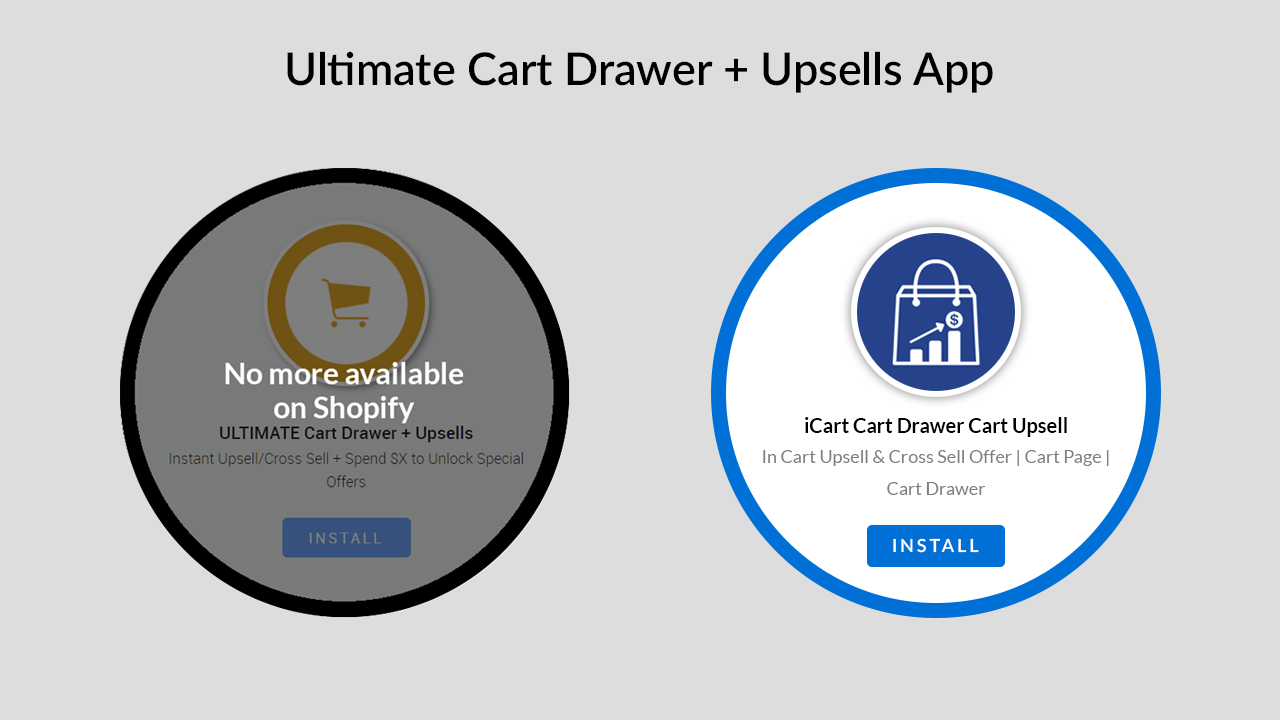 As everyone knows the Ultimate Cart Drawer + Upsell app is one of the Sellify apps which has been removed from Shopify. And we know that for all the users of that app, it might be a sudden shock. Are you one of them and upset now? No need to worry about it as Identixweb has the best alternative Shopify app for you called iCart Cart Drawer Cart Upsell.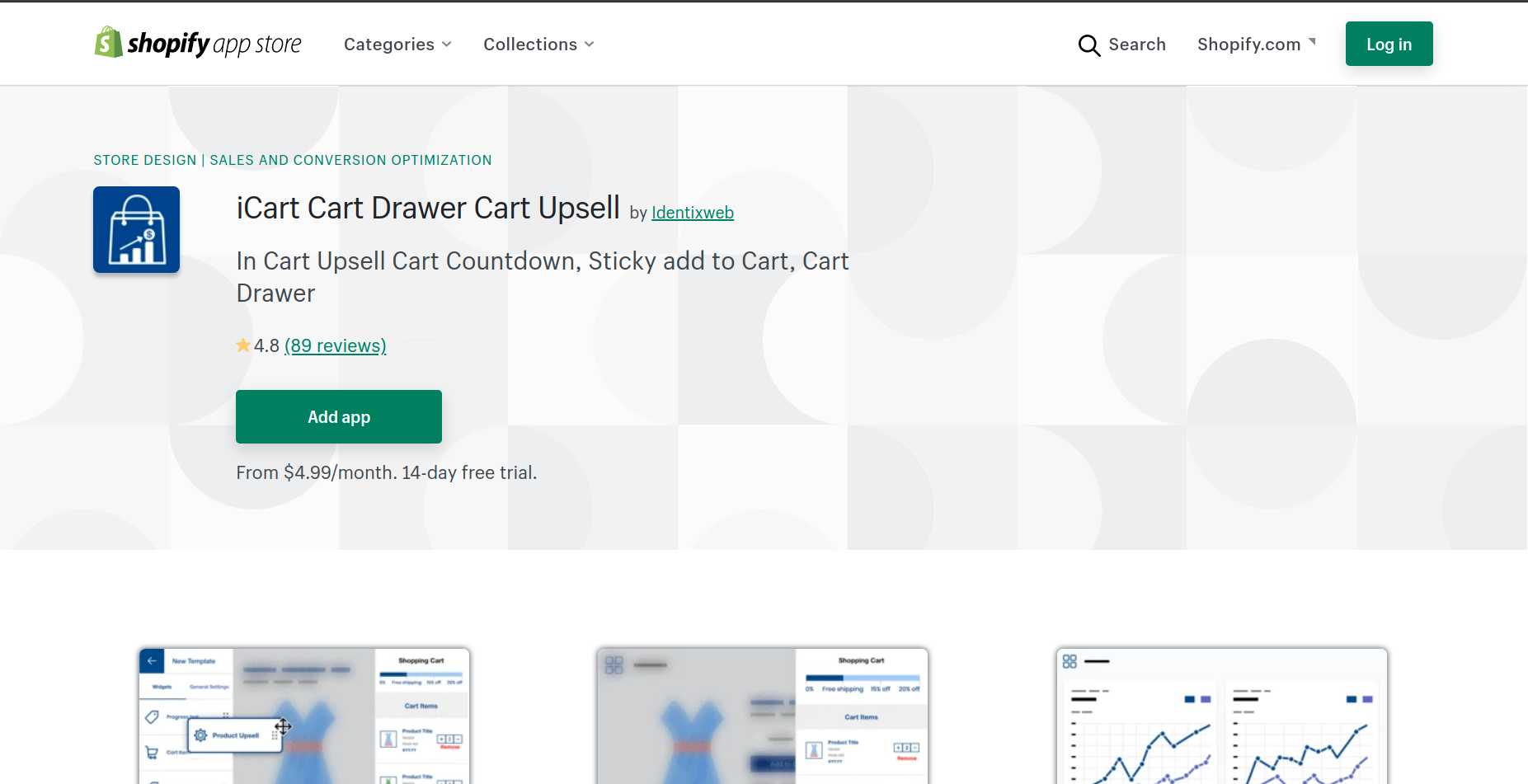 iCart is an all-in-one app for your side cart customization and conversion optimization. So no need to worry about losing Sellify's Ultimate Cart Drawer + Upsells app and installing multiple apps for each feature. As iCart comes with multiple features this can fulfill all your needs. Below are the key features of iCart:
In cart upsell
Product recommendations (cross-sell)
Sticky add to cart & cart bubble – Slide cart
Custom HTML
Order addons – Giftwrap/warranty/custom
Cart countdown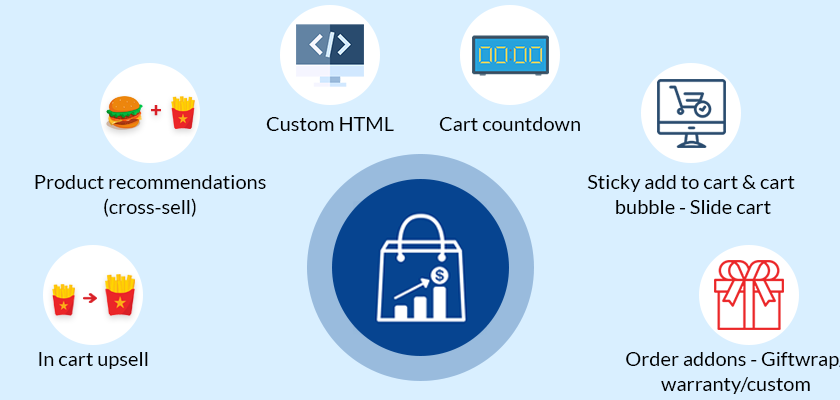 iCart has a simple installation and customization process. To help with the installation and customization of iCart we have a step-by-step guide to make it easy for you. No need to worry about coding as iCart has been developed to make it easy for you with its intuitive drag and drop interface. You can easily design your sticky cart beautifully without any coding tension. Cool, right?
Want to boost your revenue and increase your profit margin? iCart can help you with this. Because with iCart you can show the sticky side cart in your store and cart upsells and cross-sells with time-sensitive offers, warranties, gift wrap, images, text, and much more.
iCart has advanced settings by which you change your offers based on different parameters like products in the cart, number of items in the cart, cart value, customer location (country), product tags, and many more.
Apart from this, it comes with advanced analytics by which you can track everything in your cart like impressions, clicks, CTR, revenue generated from the app, and an increase in Average Order Value (AOV).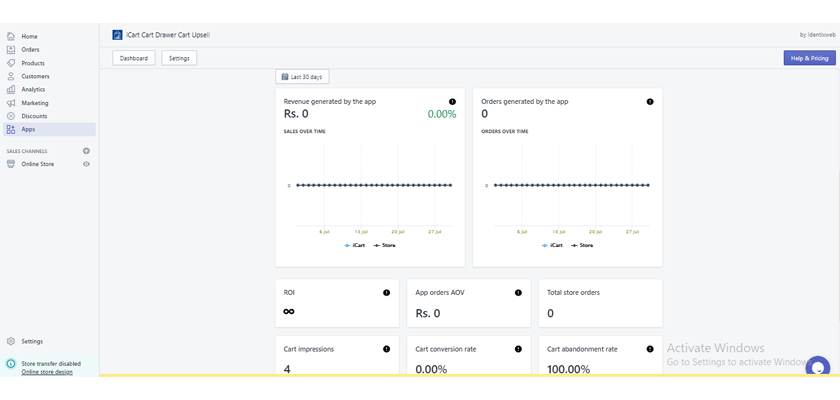 The best thing about this app is that it's completely FREE for 50 orders after installing it. And after the free trial ends, you can enjoy the app free of cost until the store order reaches 50. Great, right? So why wait now?