What is Order Delivery and iCart Cart Drawer Cart Upsell?
Order Delivery Date is our Shopify app which allows your customers to choose their custom date and time for their order delivery. iCart Cart Drawer Cart Upsell is also another Shopify app developed by us to allow customers to design their cart drawer and show upsells and cross-sells in it.
Order Delivery Date and iCart is integrated which you can see from the screenshot below. Go to your installed Order Delivery Date app from your store and click on the integration button then you can see the page like below. If you have installed both apps then you can use iCart's side cart and upsell options with Order Delivery Date's order management system that allows your customers to choose the delivery date and time.
The Order Delivery widget provides the following options:
Settings
Title
Delete Widget
Let's see one by one.
Settings
Widget heading
Widget heading helps to differentiate your widget so that you can easily identify your widget from the widget list.
Title
The title is the name of your widget that will be displayed in the cart drawer. You can show/hide the title, change the heading background color, widget background color.
When you add the Order Delivery widget in your side cart it may look like as shown in the screenshot below: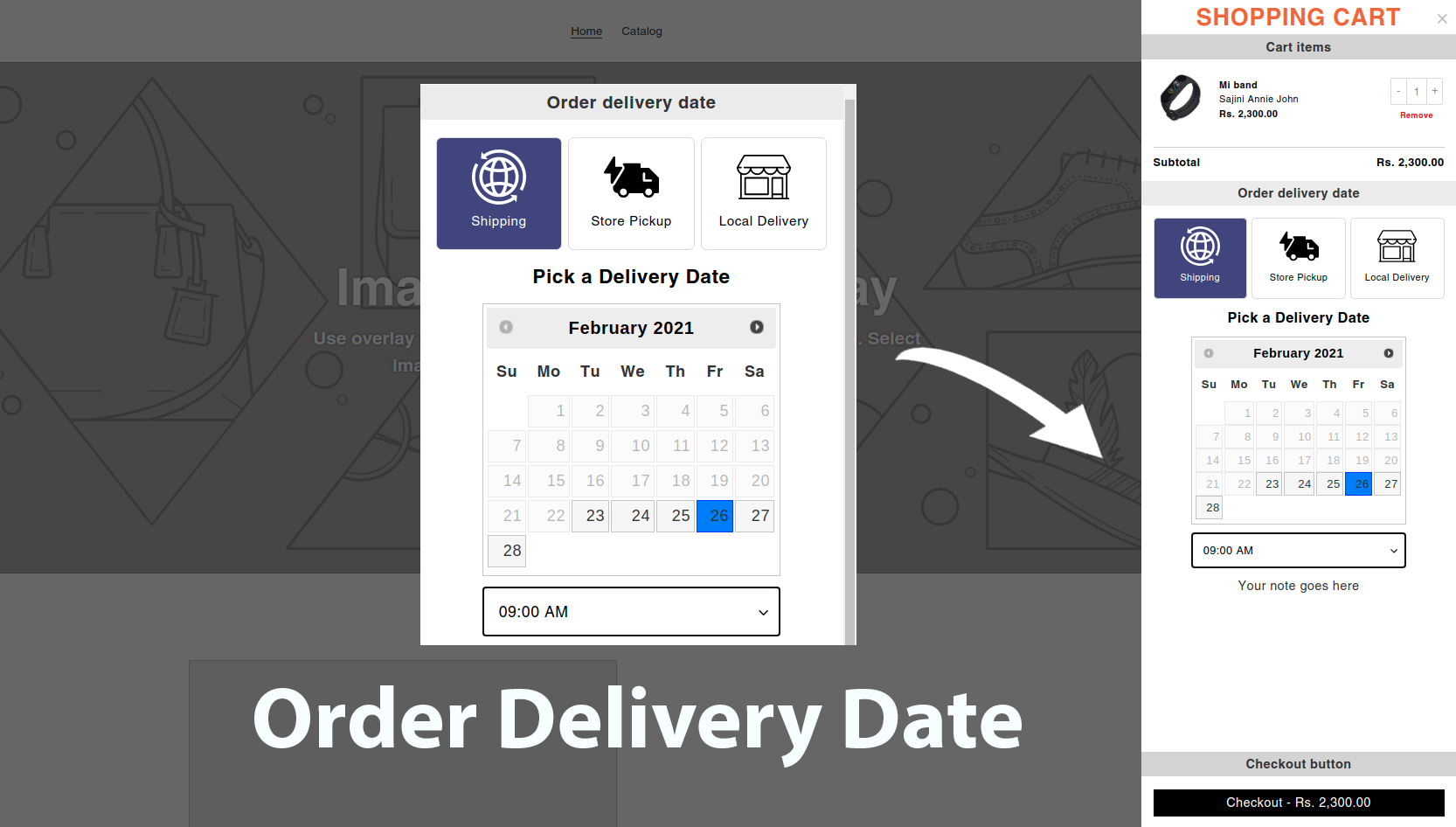 Delete widget
If you want to delete the widget then click on the delete widget button.