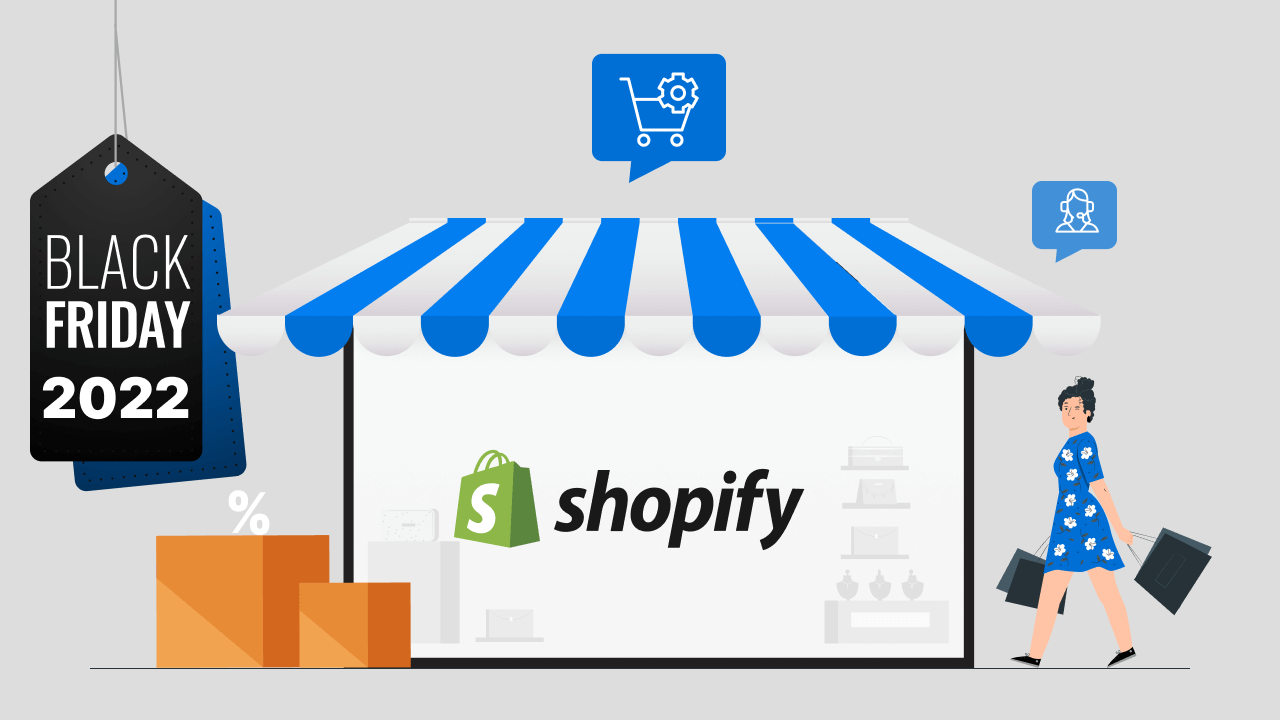 Festivals are around the corner, it's time to make your cash counting machine work round-the-clock. Yes! You read that right! Festivals are an opportunity for Shopify store owners to earn an empire. Don't believe us? Read this stat: online shoppers spent more than $8.9 billion during Black Friday 2021. Shocking, right?
Now you must be thinking about grabbing this opportunity for your benefit, isn't it? Do you know how to do it? Naah?
Don't scratch your head, we are here for you! All you have to do is implement the Black Friday marketing strategies discussed in this blog and your online store will be ready to mint money.
Best eCommerce Marketing Strategies For Cyber Monday & Black Friday Sales
1. Create The Hype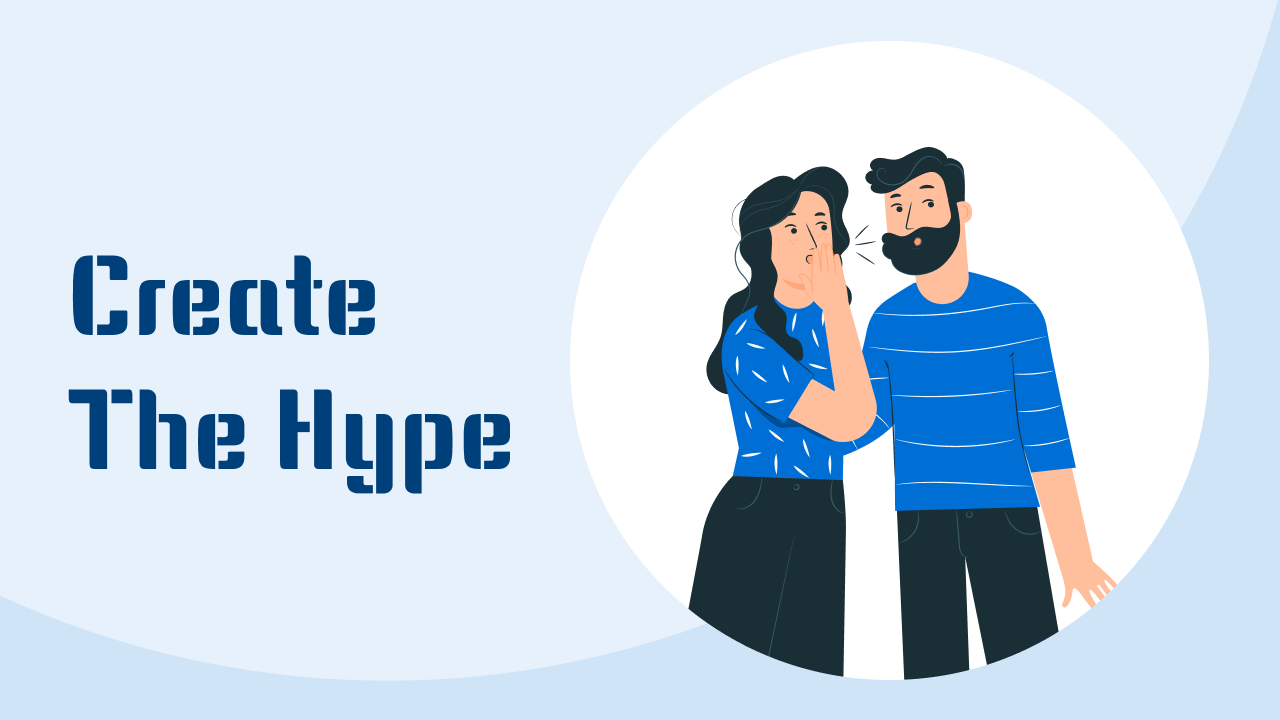 Shoppers have started planning their holiday purchases already. Now, it is your job to make them aware of your Black Friday deals so that potential customers don't switch elsewhere.
Announce your offers beforehand, and utilize social media, email marketing, and Google ads to spread the word regarding lucrative offers. That is how hype will be created.
On Shopify Store keep a countdown so that potential holiday shoppers can know how long an offer is available.
2. Get Started Early
When promoting offers during the festive season you better start early – otherwise, your competitor will lure them.
Make sure you are not starting too early, your ads may vanish before the prime-time. If you delay, you are unlikely to drive online sales.
The best time to start marketing in the festive season is 1-2 weeks before the holiday shopping season.
3. Give Rewards To Loyal Customers
The festive season is undoubtedly a chance to win new customers. In a quest to bring new customers, we often neglect the one who has been loyal and has made purchases repeatedly.
Seize the opportunity, and surprise them with a reward. Our idea is convincing, right? Thinking of a reward that you can offer? Hold on, we have already done the heavy lifting for you!
Here is the list of ideas to reward your loyal customers:
Early access to exclusive Offers
Credit reward points into their account
Offer a discount coupon
Offer free shipping on their purchases
Mention them on your socials (after due permission) thanking them for business
4. Leverage Discount Coupons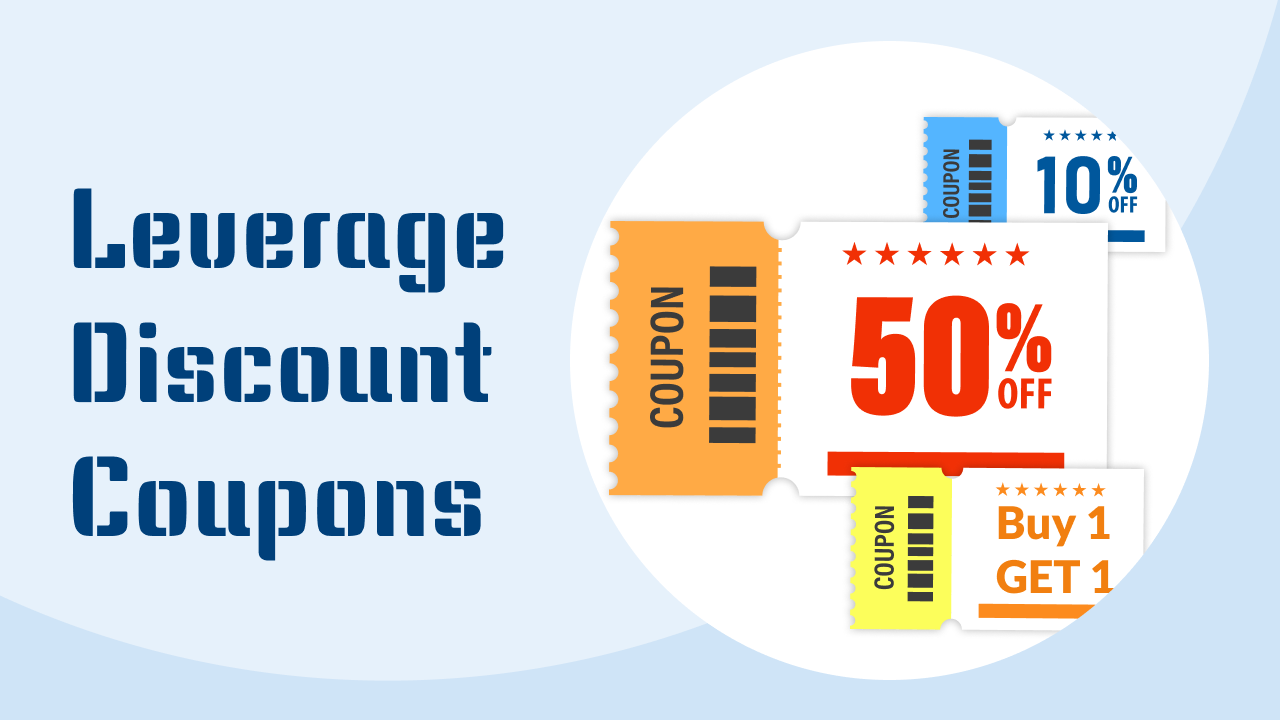 Offer discount coupons to customers who place orders during festive seasons. This Black Friday strategy will keep your business rolling after the festive season as customers are more likely to encash their discount coupons and also boost customer loyalty.
So, if your store does not have a feature to generate a unique coupon code, get it implemented before it's too late.
5. Give A Shout-out To Previous Customers
To drive a purchase from previous customers would be relatively easy in the festive season as they would be looking for a good deal.
Tap the power of email marketing to give them a shout-out.
Here is how you can do it:
Study their data, analyze their order history, and segment the audience accordingly
Develop an enticing email with a catchy subject line
Pitch an offer on products that interests them the most
And you're done getting business from previous customers.
6. Cart Up-selling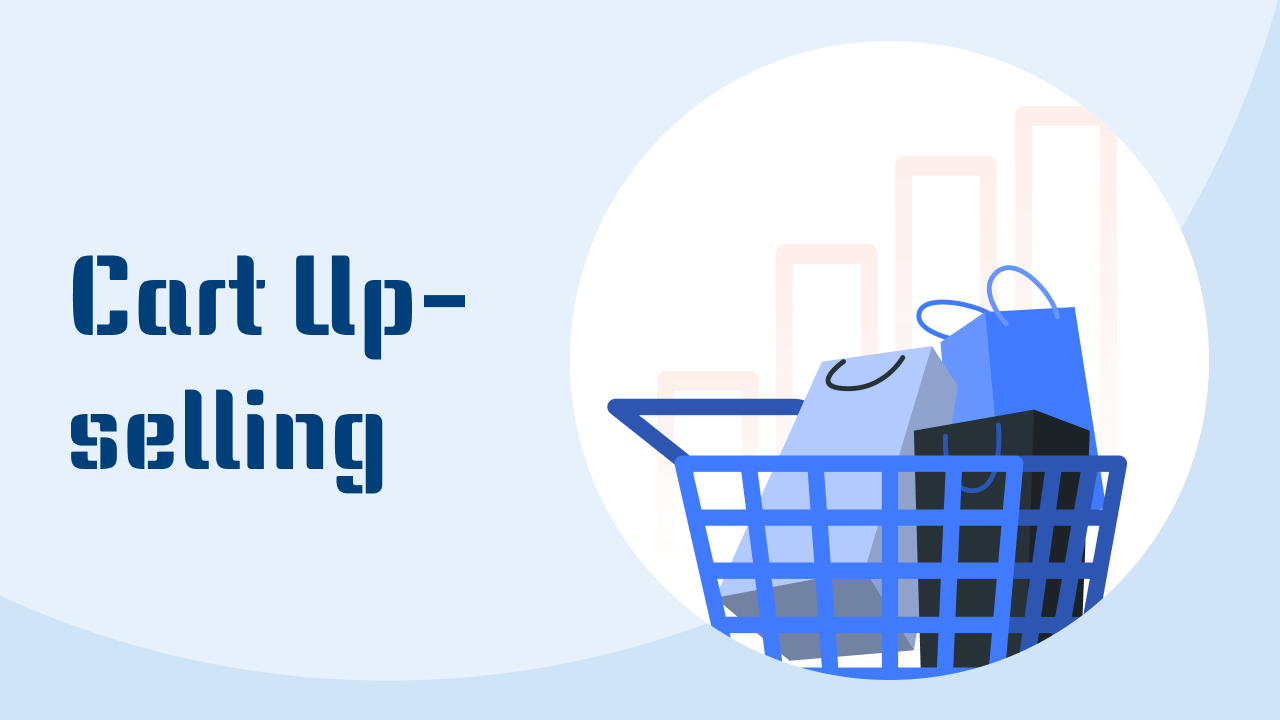 Up to 40% of eCommerce revenue is generated from up-selling. So, as a Shopify store owner, you should implement this Black Friday promotions strategy right away because it is proven and increases average order value. Moreover, if you recommend products with a touch of personalization revenue may increase further.
Now if you have decided to utilize this Black Friday strategy then you need the best up-selling or cross-selling Shopify app. We recommend you install the iCart Cart Drawer Cart Upsell app for the apt personalized recommendation in the cart.
7. Category-specific Discount Offers
As Black Friday and Cyber Monday are major festivals before Christmas people flock to buy new things for their loved ones. To stand out from the competition you need to understand holiday shoppers' sentiments and offer category-specific discount offers to drive sales.
We strongly recommend you provide loot offers on gadgets, high-end toys, tech accessories, and other tech-related items, particularly on Cyber Monday.
8. Launch A New Product
Launching a new product during the festival of Black Friday & Cyber Monday can make or break your business. Before taking any step we will advise you to seek insights from consumer behavior data to know whether you should launch it or not. If it's a green signal, know how to create a buzz around your product.
9. Serve A Purpose
Humans are a pool of emotions. A day after Cyber Monday is GivingTuesday, take advantage of the same to connect with your customers emotionally. Connect your brand with a purpose and let your customers know. The best way to make your audience realize this is by redesigning your Shopify store based on the purpose you serve.
If you don't have ideas about what purpose you can serve, here is the list for you:
Plant trees
Sponsor a child's education
Feed the needy
Collaborate with local charities
Create awareness for sustainable practice
10. Extend Discount Offers Till New Year
In the beginning, we mentioned that consumers spent almost $9 billion on Black Friday 2021. Note, this data shows only a particular day of spending actually, consumer sentiments remain positive for the whole festive season starting from the last week of November to New Year.
Discount offers of most businesses are limited to festival day only. Here is an opportunity for you, to extend your offer to the New Year, especially if your business is new. This is a chance to acquire new customers at a lesser customer acquisition cost, grab before it gets over.
Verdict
So these are the winning Black Friday marketing campaigns we are recommending you implement in your online eCommerce store for Black Friday and Cyber Monday 2023. If given a choice to pick any one strategy, out of all, we will choose the cart up-selling strategy due to its proven track record.
FAQs
When to start promoting Black Friday & Cyber Monday sales?
Neither too early nor too late. Shopify store owners can market their eCommerce store by mid or end October.
When should one send marketing emails to potential customers for the Black Friday sale?
The best time to send promotional emails to your target customer is the early morning of Black Friday (25th Nov).
What is the average spending of a customer on Black Friday?
On average a customer spends $430 on Black Friday on the occasion of Black Friday.