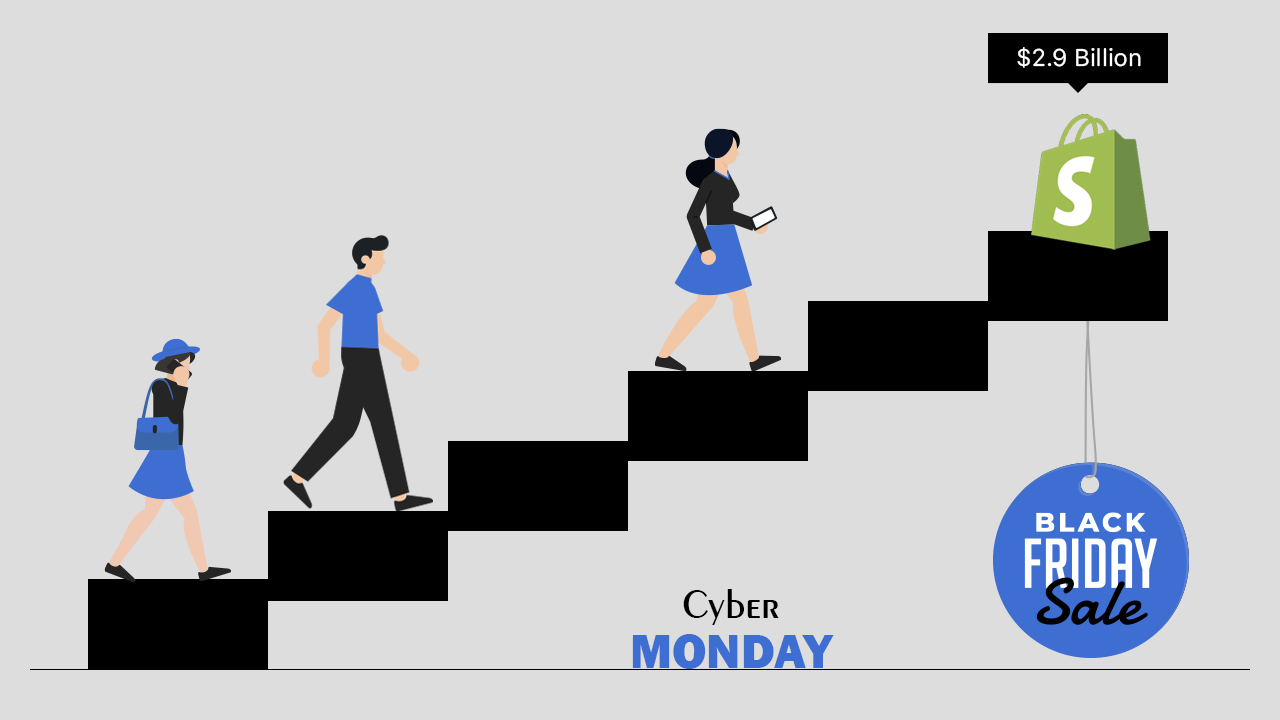 From the start of Black Friday in New Zealand on 29th November to the end of Cyber Monday in California on 2nd December, Shopify merchants generated over $2.9 Billion in worldwide sales. From last year's $1.5 billion, the amount of dollar has been increased by up to 63%.
In the same period this year, it has been found 25.5 million consumers purchased from a Shopify merchant, denoting a growth of 57%. "These unprecedented sales demonstrate the power of borderless commerce and how independent businesses and direct-to-consumer brands around the world have become the heroes of Black Friday/Cyber Monday." mentioned in a blog by Shopify.
As for U.S. shoppers, Black Friday/Cyber Monday comes as the main priority, thus this sales holiday has become a global phenomenon. There has been a lot of sales on Black Friday/Cyber Monday, amongst them Identixweb also announced a Shopify Black Friday/ Cyber Monday sale for Shopify apps:
Under Construction Coming Soon: Under construction, and application highlights a responsive structure and will adjust to any gadget. Coming soon page is a great apparatus to demonstrate to the site visitors that you are dealing with your site for improving it.
Advance Reorder: When you shop for something online, you add it to your cart, place the order, and you're done. But sometimes you went through the product which you like the most, and you are willing to re-order. It doesn't mean that you log in first, then look for it again and place an order. You just directly go through the re-order tab and hit, Bingo! You placed an order again.
URL Short Link Generator: URL Short Link Generator is a desirable Shopify App for webmasters looking to leverage social media. It helps you to create a short version of your URLs that you can share on social media.
Order Delivery Date: Order Delivery Date allows customers to choose a specific delivery time before completing their order.
It has been found that an average of $83.05 is spent by consumers per order, with an average of $96.30 is spent by Canadian consumers, while $66.86 by shoppers in France, and the UK with $67.01 who were more conservative with their purchase. In top-selling cities, London and Toronto ranked while amongst the top-selling countries worldwide UK, Germany, France, and Spain ranked.
As mobile users are more for online shopping it has been found that from mobile phones/ tablets 69% of sales have been done while from the desktop just 31% of sales. During the weekend the top product category was apparel and accessories while consumer's purchasing was of makeup, mobile phone accessories, and coats & jackets.
Conclusion
Shopify Black Friday/Cyber Monday data is related to sales of more than 1 million businesses in 175 countries. All data related to worldwide sales are approximate, which is based on a few assumptions.