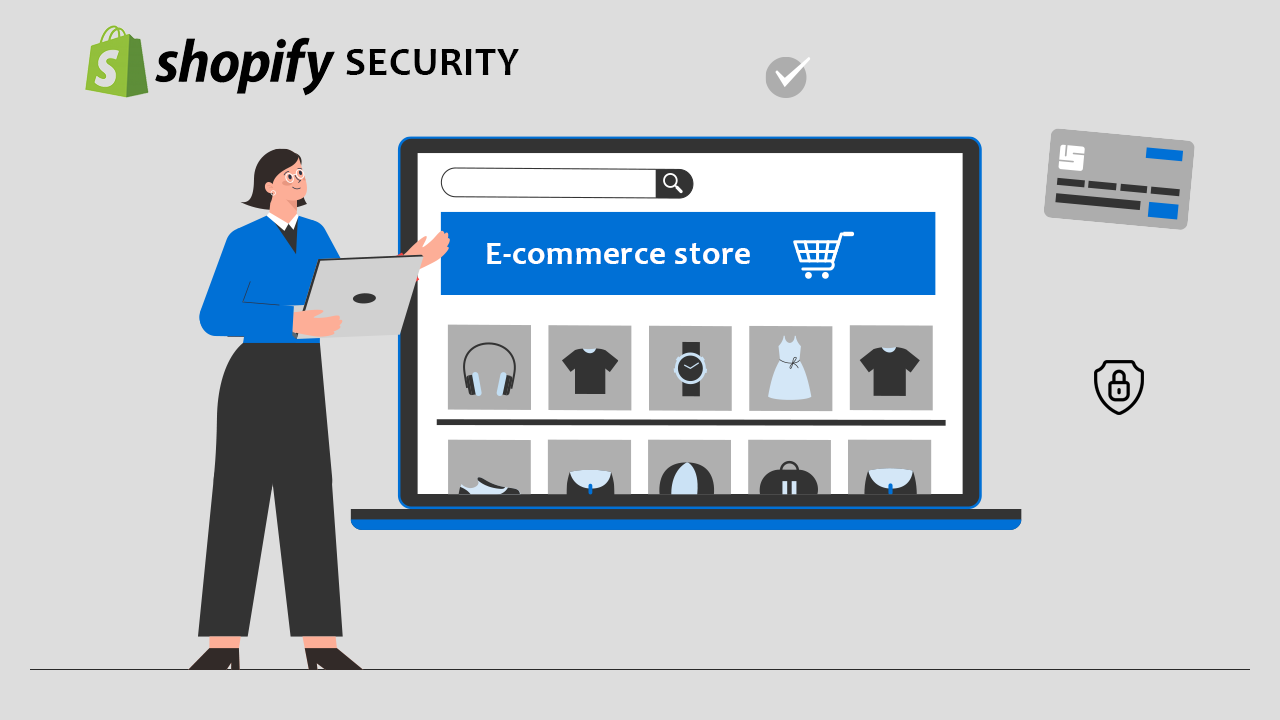 All types of organizations, especially online shops, are experiencing an increase in data breaches. In the last ten years, a slew of corporations has announced security vulnerabilities. Customer data have been taken as a result of these occurrences.
Even though a company's products are fabulous, numerous factors make online customers afraid to shop for an item, together with the keep's reputation, non-public records, and more. As a result, e-commerce store owners should concentrate not just on enhancing product quality, but also on increasing their store's credibility.
Additionally, data breaches frequently result in a loss of client trust and income for businesses. Security is required by Shopify when it comes to setting up eCommerce online shops because it deals with consumers' personal data which includes payment information and residence address.
Many customers do not have the financial resources to dedicate the maximum funds to website maintenance. As a result, the platform's creators have set up automated systems to track information security and bank transactions. This contributes to the effectiveness and stability of Shopify's secure transactions.
Is complying with PCIs a correctional requirement?
Definitely yes. All online stores operating on Shopify default to the PCI standard
PCI:- Payment card industry compliance, or PCI compliance, is a procedure to ensure the security of customer card details.
PCI compliance entails following guidelines such as encrypting saved cardholder data and managing firewall settings. Security software should be updated regularly.
Allocating an identification Number to every user who has access to a computer. The expense and commitment required to comply are determined by many criteria, the most important of which are payment amount and the credit card processor one particular eCommerce website utilizes.
Shopify has been accredited to the PCI DSS Level 1 standard. It implies that the online retailers have data encryption technologies on the Shopify money transfer, malware prevention on the servers, risk analysis tools, and continual security surveillance. During the point of transaction and card information input, the buyer and seller are already protected.
Shopify is committed to PCI compliance and ensures that each and every customer are secure with each payment transaction. It gives SSL certificates to boost one specific store's security and trustworthiness.
Almost 1,000,000 retailers can refocus their work on expanding their businesses thanks to Shopify's full-featured platform with automatically updated software. Shopify-powered stores may build brand trust, bring new clients, and increase sales by providing a secure buying experience.
Tips for e-commerce stores using Shopify
Shopify is a terrific method to set up a business without having to worry about managing and updating software. Store owners must retain a high degree of protection for their establishment.
1. Make a necessary investment in an SSL certificate: SSL (Secure Sockets Layer) certificates are widely used to safeguard and encode relevant data from attackers and other cybercriminals. The Secure Socket Layer certificate provides a secure and reliable communication layer that keeps private information out of the wrong hands.
Examine the online store's SSL Configuration: We're all aware that Shopify provides SSL certificates to all its stores by default. This certificate permits any secure e-commerce store to have genuine traffic that is totally safe. Generally, communication is done with the help of HTTP protocol, but still, shopify has made things stable with an SSL certificate that simply allows the site visitors to be despatched over HTTPS.
Any ecommerce owner may get RapidSSL Certificate over the internet.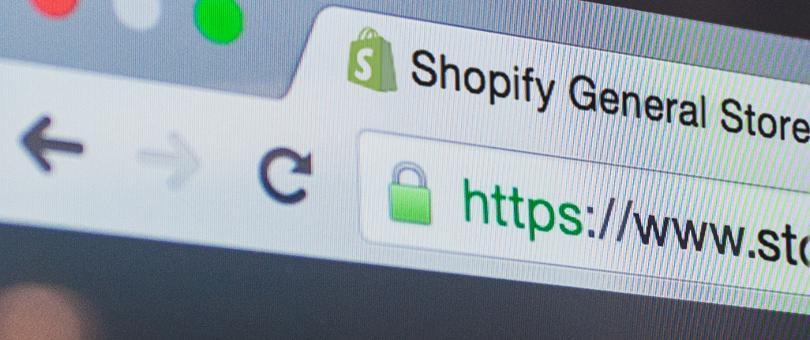 2. Anti-Fraud Measures:- Shopify features comprehensive installed fraud analysis for all shops and also provides shopify plus business owners extra options like Shopify Flow and Fraud Protect. A much more powerful fraud detection software, such as NS8, should be considered in addition to what Shopify provides.
Verification using two factors:- The basic initial step in securing ecommerce store is to enable two-factor verification, which is a safety measure that acts as an additional "layer" of protection against attackers. The first tier protection of authentication is normally login and password, and the second tier protection is that which is only known to the store owner. This is usually a unique secret code that the owner's phone generates and that only the owner has access to. When the second factor of authentication is added, an store's safety from hackers is significantly increased.
3. Restricted access:- On any e-commerce internet site customers, shareholders, or directors have to get the right of entry to particular regions of that specific e-commerce website.On the Shopify application store, proprietors can also additionally use the numerous utility applications to limitise the entry to private goods, records, requirements, upload inserting consumer tags, and many more.
4. Make a Copy of Content in the form of backup:- The majority of store owners feel that since their secure e-commerce store is hosted in the cloud, they will be protected if something is lost. Regrettably, that was not the case. When anything is deleted from Shopify, it's lost forever. And, while Shopify can import backed-up information such as CSV data files for items, when an item is erased, the photographs associated with it are also lost, rendering the CSV file pictures meaningless. Any website owner may protect its data by backing up their business manually or by installing an application that will do it automatically.
Keep backup routines in place.:- A backup solution is considered an effective method of restoring from any inside 'oops' situations that may occur. This lets businesses backup practically everything in their Shopify business, including goods, stock, clients, blog posts, web pages, and much more, regularly.
5. Keep Shopify account safe from phishing attacks:- Phishing is a type of data breach scam that uses false internet links, mails, or links to steal customers' personal information. The hacker's purpose is to steal a client's bank account details or other confidential material. Visitors should be aware of scams or phishing emails that ask them to click on a given link, download the content, or view attachments.
Cybercriminals, scammers, and attackers are becoming more common every single day. As secure e-commerce store business owners, they may take preventative measures to avoid and keep secure from them. However the world wide web has been a boon for just doing trade, but the threats continue to rise. As a result, owners of any online business store must prioritise cybersecurity to prevent their website and their client's personal information from unauthorized parties. At last, the proprietor of any online store should remember that providing protection to customers is the pinnacle maximum aspect and only after that do they trust the brand and shop for the products online.