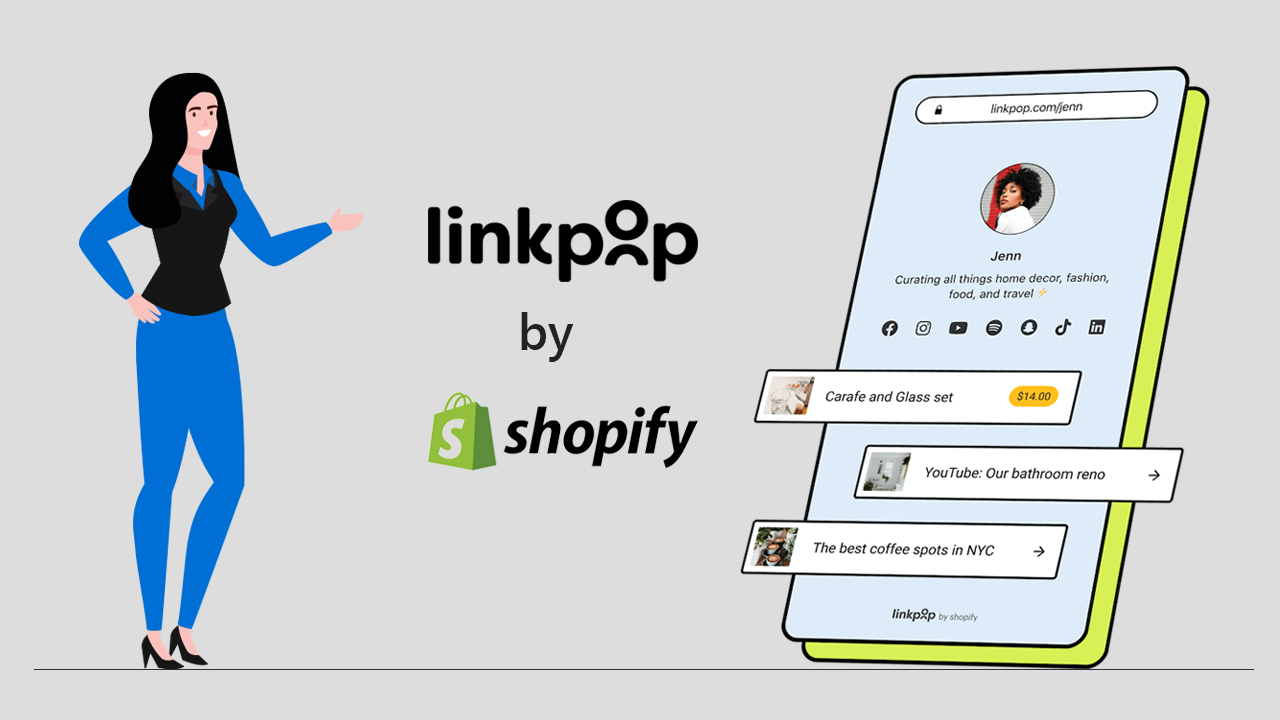 People want to buy things all the time, no matter if it's at work, in line at the store, on the train, or anywhere else. Wouldn't you agree that adding a shoppable link in your bio might benefit you? Keep reading and you'll learn how to do this. Have you ever tried to convert your social media followers into customers?
Have you heard about the Shopify Linkpop tool? It's a new app that is fun to use and can transform your social media page into a digital store. Now with LinkPop you can start making a beautiful and persuasive bio. Once your link is ready you can share a shoppable link in your bio on your social media pages.
Overview of Linkpop
Linkpop is a tool that you can use to create shoppable landing pages on social media. Your customers will be able to see your profiles and seamlessly access information from the links as well as buy products using the link they find most interesting.
Linkpop creates an online presence for any business with customizability in terms of what type of product should appeal most to their audience.
How to create your link in your bio with Linkpop?
Open Linkpop.com and sign in with a Shopify login. If you don't have it then create it for free. And if you have one then login using your email address and your Linkpop will be easily connected with your product catalog in a single click. Once you have done it then jump to the below steps to get started:
Step 1: Create your profile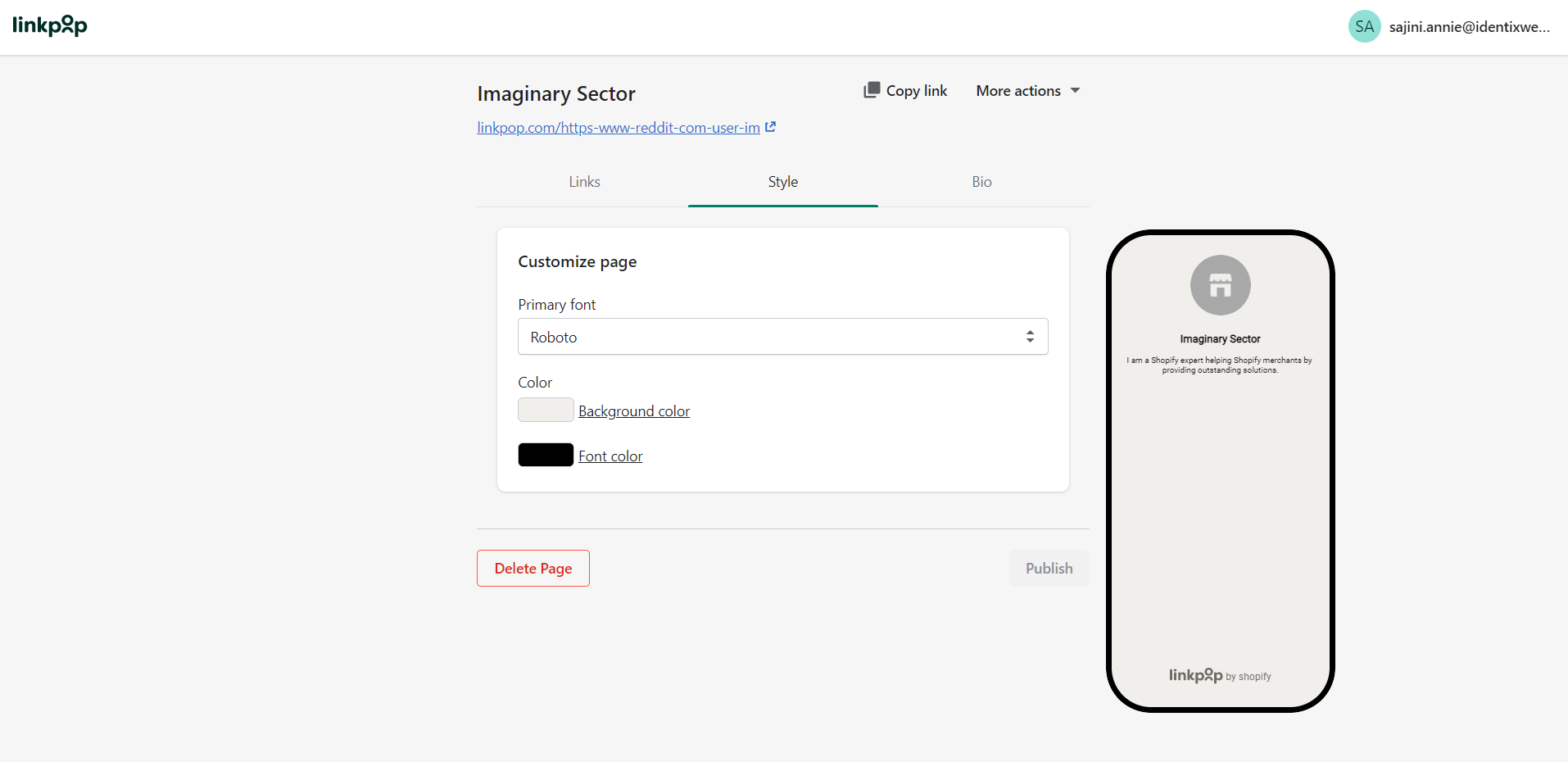 From the profile tab, you can personalize the look of your Linkpop page by changing the appearance of your page. You can customize the font, background color, and, font color that suits your brand.
After that, you can create the URL for your Linkpop which will be linkpop.com/yourname. Remember you can't change the name once it is been chosen, so keep it simple.
You can also set your profile picture (logo) and page title. After that fill your bio. You can see the changes in a mobile-sized preview. After making all the changes don't forget to hit the save button.
Step 2: Add your social channels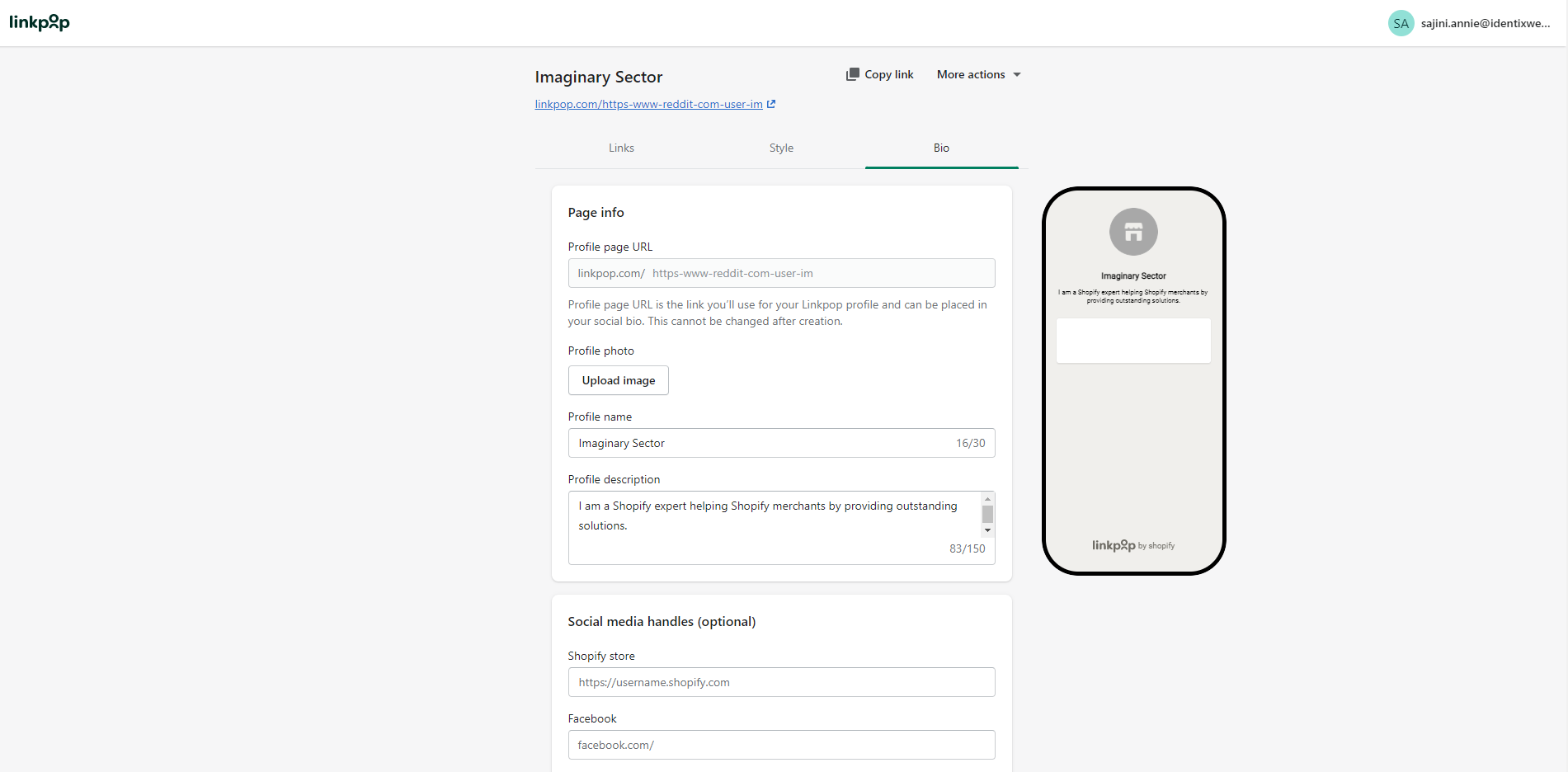 The social media tab allows you to add links to your various social media channels. After adding all the social media links, all those icons will appear on your Linkpop with a link.
Step 3: Insert your store link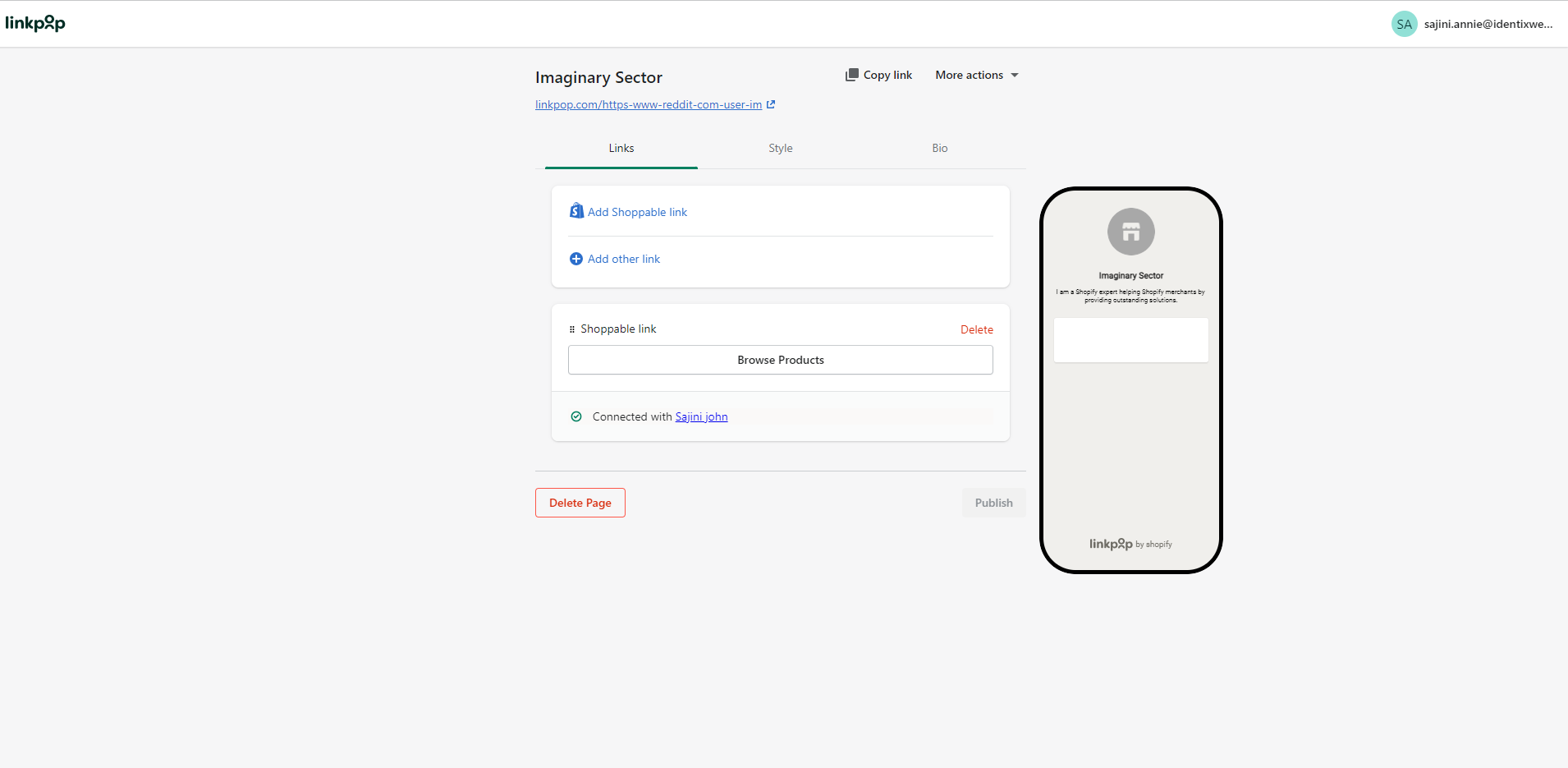 In this section, you can create a button with a link to any of your products. You can add any of the links from your store like individual categories, products, new releases, etc.
Step 4: Add product links
Here you can add buttons for each product that you are selling.
Step 5: Add some creativity
Apart from adding links to your social media, products, and store you can just add some uniqueness. You can add links to customer reviews, articles, newsletters, etc.
Conclusion
If you have your own eCommerce store, creating a product to integrate into your Instagram bio is a great way to promote it. The Shopify linkpop free tool makes creating these products a breeze. I highly recommend giving this a try for anyone who doesn't already have an eCommerce site and wants one. The linkpop free tool is by far the best one we've come across.