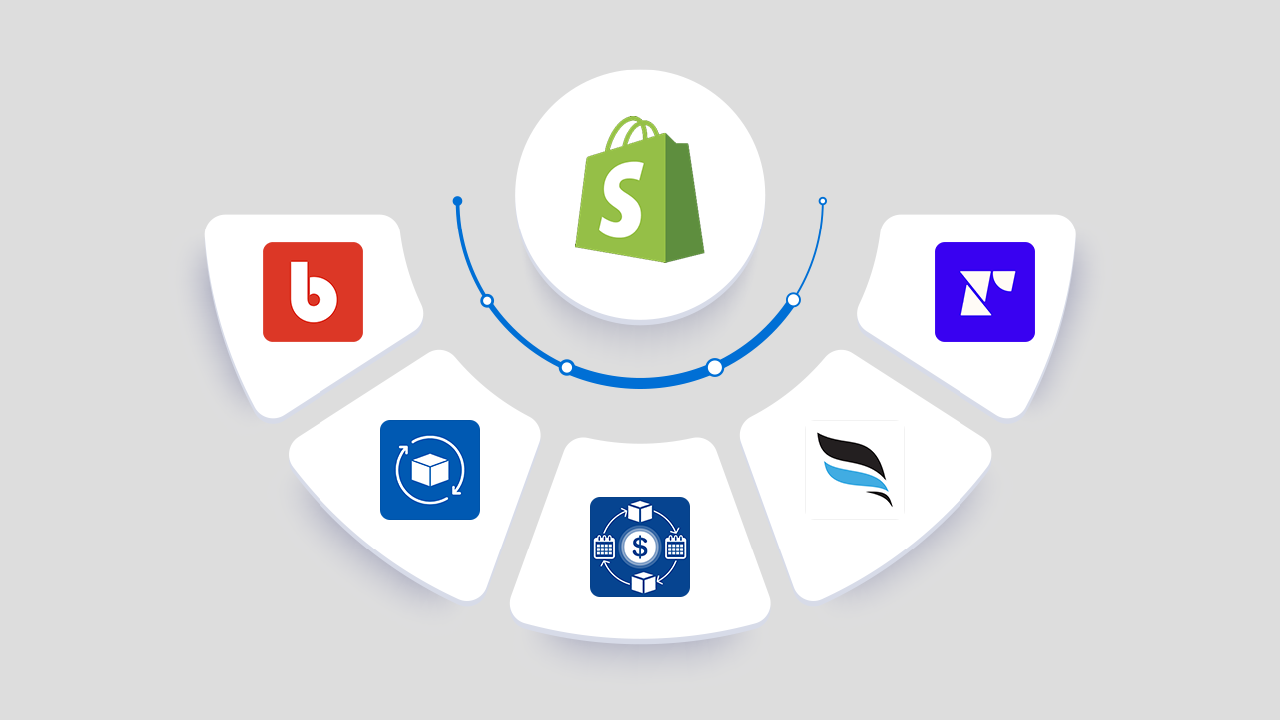 Among many sales-driving strategies, one of the most effective ones is giving subscriptions to your products. Through subscriptions, your customers can benefit from getting consistent subscriptions on the products that they buy regularly.
Giving subscriptions to your Shopify store benefits both store owners and customers. But you may be stuck for a moment thinking about how to create a subscription on the Shopify store, right? No need to worry about this as there are many Shopify subscription apps. But you may be confused to pick the right one for your store or searching for the best subscription apps. That's why we have listed the top 5 best apps in this blog that helps you to generate recurring revenue.
Ultimate Subscriptions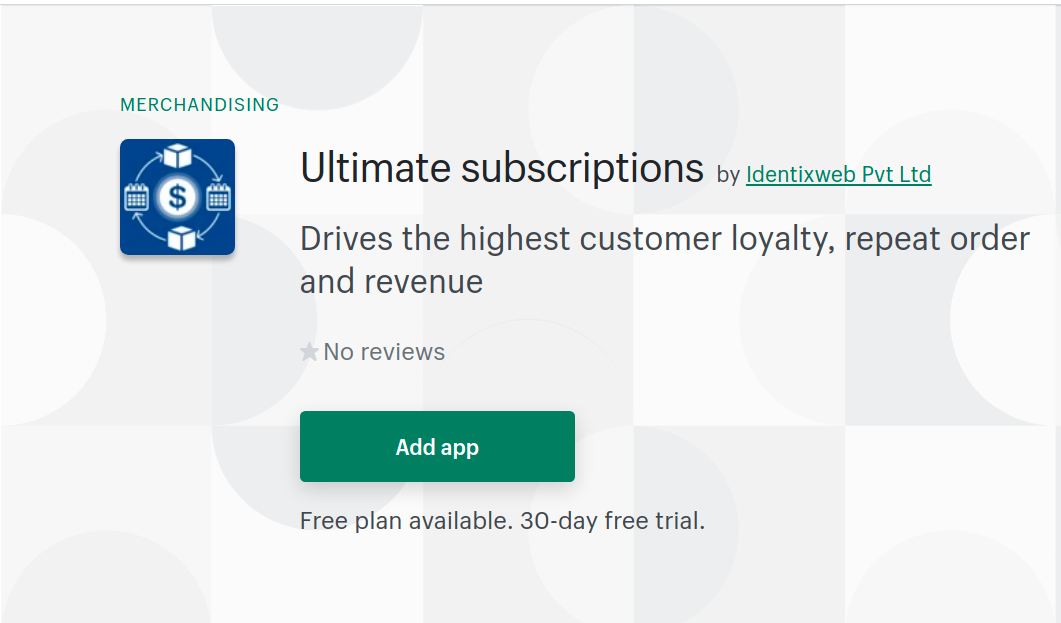 Ultimate Subscriptions app allows your customers to subscribe to the products they might need regularly at a better price and can save them time as every time they don't need to come again and again on site and place the order. With the Ultimate Subscriptions app, you can provide a hassle-free purchasing experience for your customers through daily, weekly, and monthly subscriptions.
You can track the analytics of your subscriptions, customers, and revenue, and track your product on the dashboard. This app works only with Shopify payment as your payment gateway.
Features
Real-time analytics of your subscriptions, customers, and revenue, and tracking your product performance.
Recurring payment option available on the product page.
Easy to buy
Bold Subscriptions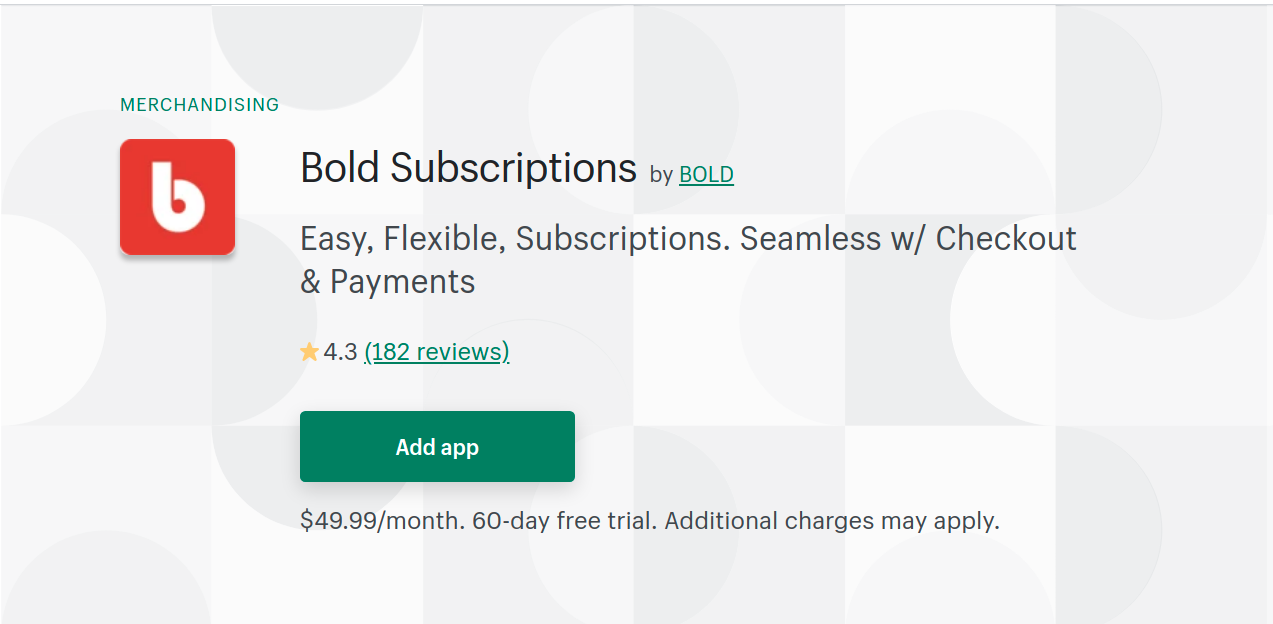 If you want to give your customers a seamless experience and satisfaction at the checkout then Bold Subscriptions is the best app. Bold Subscriptions is another popular app to create a subscription offering flexibility for your customers. You can create subscriptions that match the strategy of your store. The bold Subscription app is completely integrated with the Shopify payment and uses powerful APIs.
Features
Increase conversions and save discounts
Set several subscription intervals
Allow customers the flexibility to manage upcoming orders
Seamless checkout experience
Powerful integrations
Customizable email notifications
Top-rated support
Recharge Subscriptions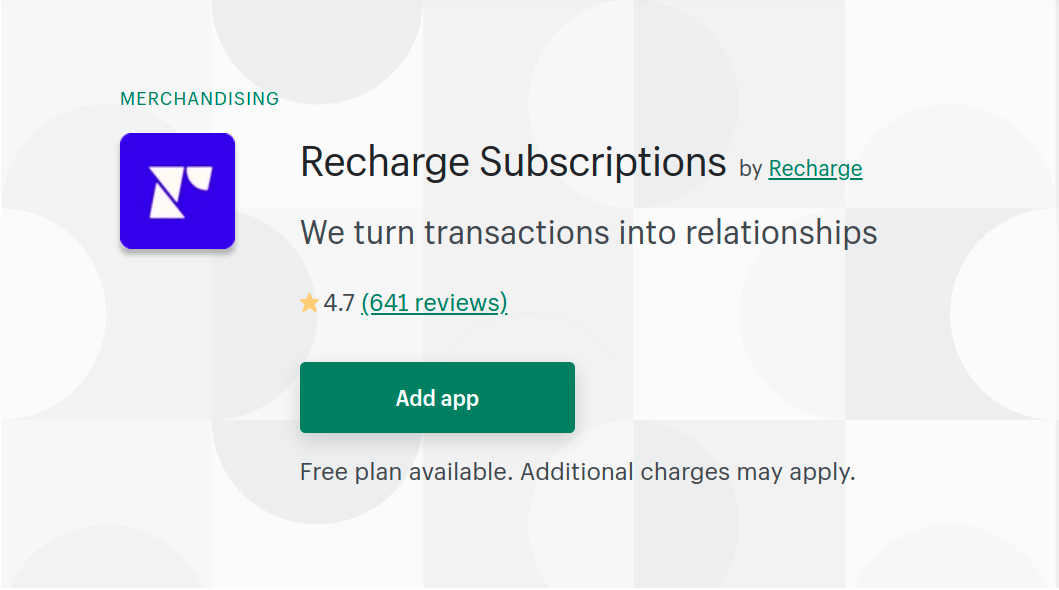 Recharge Subscriptions is another best Shopify apps to manage subscriptions on your Shopify store for your customers. With this app, you can create brand loyalty and reduce customer churn in your store and give your customers more options by creating a seamless experience for your customers.
Features
Quickly enable subscription offers
Increase lifetime value & customer management
Reduce customer churn
Measure performance & optimize your business
Seal Subscriptions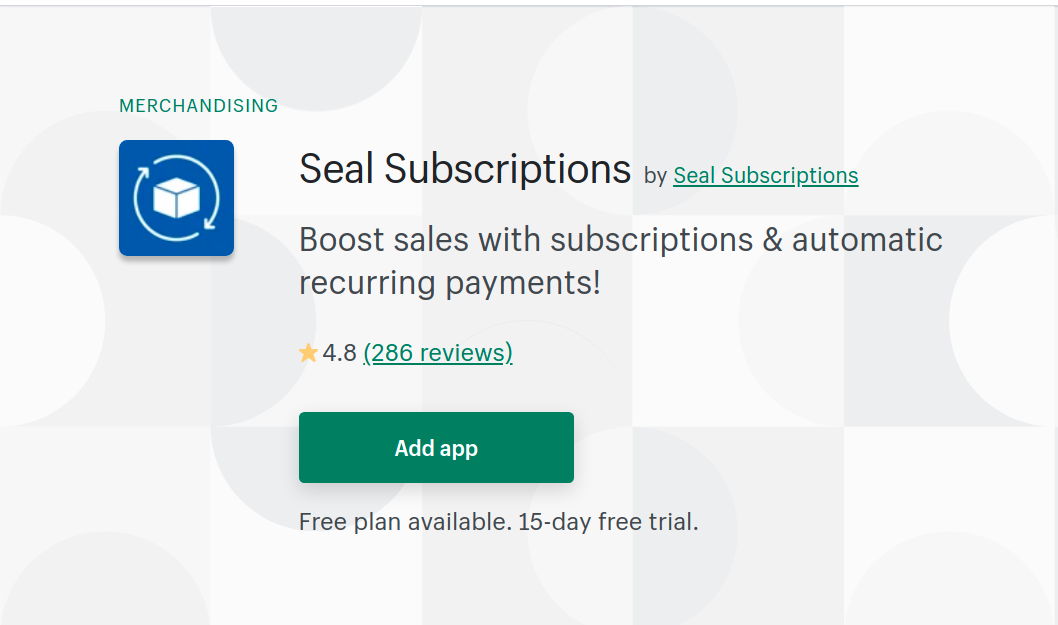 Seal Subscriptions will help you to start your subscription business and increase your revenue with auto-charging subscriptions and recurring orders. This app allows your customers to select the subscription duration. Apart from this customers can make convenient recurring payments with more than 100 payment gateways on Shopify.
Features
Inventory forecasting
View upcoming renewals
Automatic product swap
Reschedule/skip billing attempts
Set the day of week/ month when you want to charge your subscribers
Change discount automatically after a specific number of payments
Pre-paid auto-charging subscriptions
Auto-charging mode
Recurring invoices mode
Migrating from other platforms
Allows mixed subscriptions in the same cart
Gives customers a discount when they subscribe
Uses Shopify's checkout process
No customer registration needed
Remove and add products to subscriptions
Send email notifications to your customers
PayWhirl Subscription Payments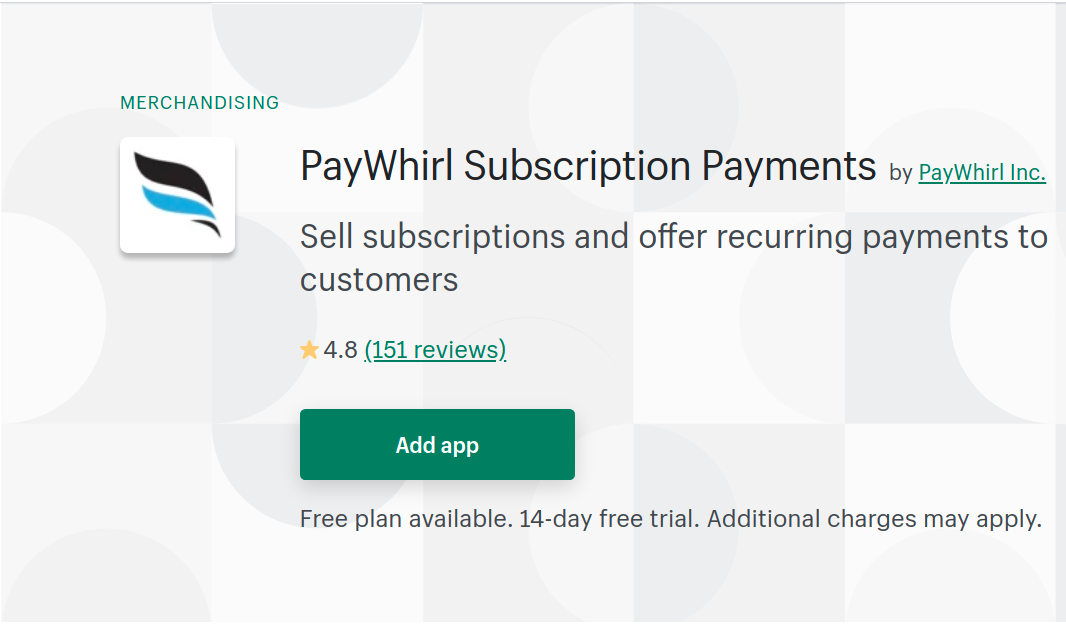 PayWhirl subscription Payments make it easy to create, manage, and sell subscriptions through Shopify's native checkout. With PayWhirl + Shopify, your customers will be able to log in and manage their information, see their subscription billing history, and make changes to their accounts. PayWhirl allows customers to add or remove payment plans, and update their stored cards on file, addresses, and profile info associated with their subscriptions.
Features
Bill customers weekly, monthly, annual, etc. (automatic billing)
Save customer payment methods (credit & debit cards)
Subscription discount options (subscribe & save)
Works with Shopify checkout, no redirects off-site
Integrates with Shopify product pages
Process recurring payments automatically
Automatic dunning & failed payment management
Customer and admin notification system
Uses Shopify customer accounts (single sign-on)
Customers can manage their subscriptions, credit cards & info
Flexible & automatic order generation
Customizable design (integrates directly with your theme)
Built for mobile compatibility
White label widgets & control your branding
Works with Shopify's built-in reports
Enable/disable customer features
No contracts, cancel anytime
14 days free trial with all features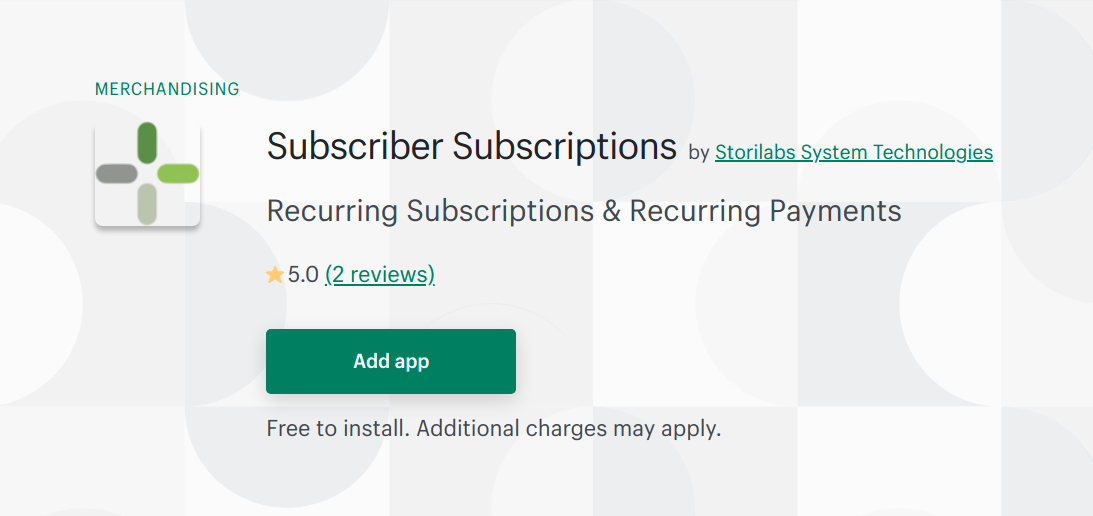 Subscriber subscription is a vital Shopify subscription app that includes frequent discounts, easy recurring payments, and useful data! It generates more money by enticing customers with discounts to place repeat orders on products they enjoy. Every product or product collection can be turned into a subscription, allowing customers to order it again and over again.
Features
Easily create custom subscriptions on behalf of customers
You can provide different billing options to customers
Automated billing attempt
Option for customers to manage subscriptions
No-code theme set up within minutes
Notification for failed and successful billing attempts
All specified taxes and shipping rates are applied automatically based on your Shopify store settings and are always up-to-date
Conclusion
As we know, choosing the right apps from thousands of apps can be a daunting task. So for you, this article was written and I hope now you can easily choose the right app for your business and start the subscription model.