Conferences have become a major part of every professional industry nowadays. As in one of Shopify's unite conference the CEO of Shopify mentioned that "Shopify could not accomplish anything that it does without this incredible partner ecosystem. We're an amazing diverse mosaic of people interested in one particular change in this world: making entrepreneurship better."
So like all years this year also Shopify has planned to conduct a virtual Shopify Unite on June 29, 2021, between 1:00 pm – 2:30 pm EST. The main aim of this event is to shape future commerce. This year's conference is mainly for the developer community from all around the globe. But that doesn't mean Shopify Unite isn't for you. If you want to know about the upcoming updates in Shopify then it's for you too.
Shopify Unite 2021 will cover the latest announcement of Shopify products, how to build platform infrastructure to shape the future of commerce, etc.
How to register for Shopify Unite 2021?
As shown in the image below you can register from the FAQ section through this link: https://unite.shopify.com/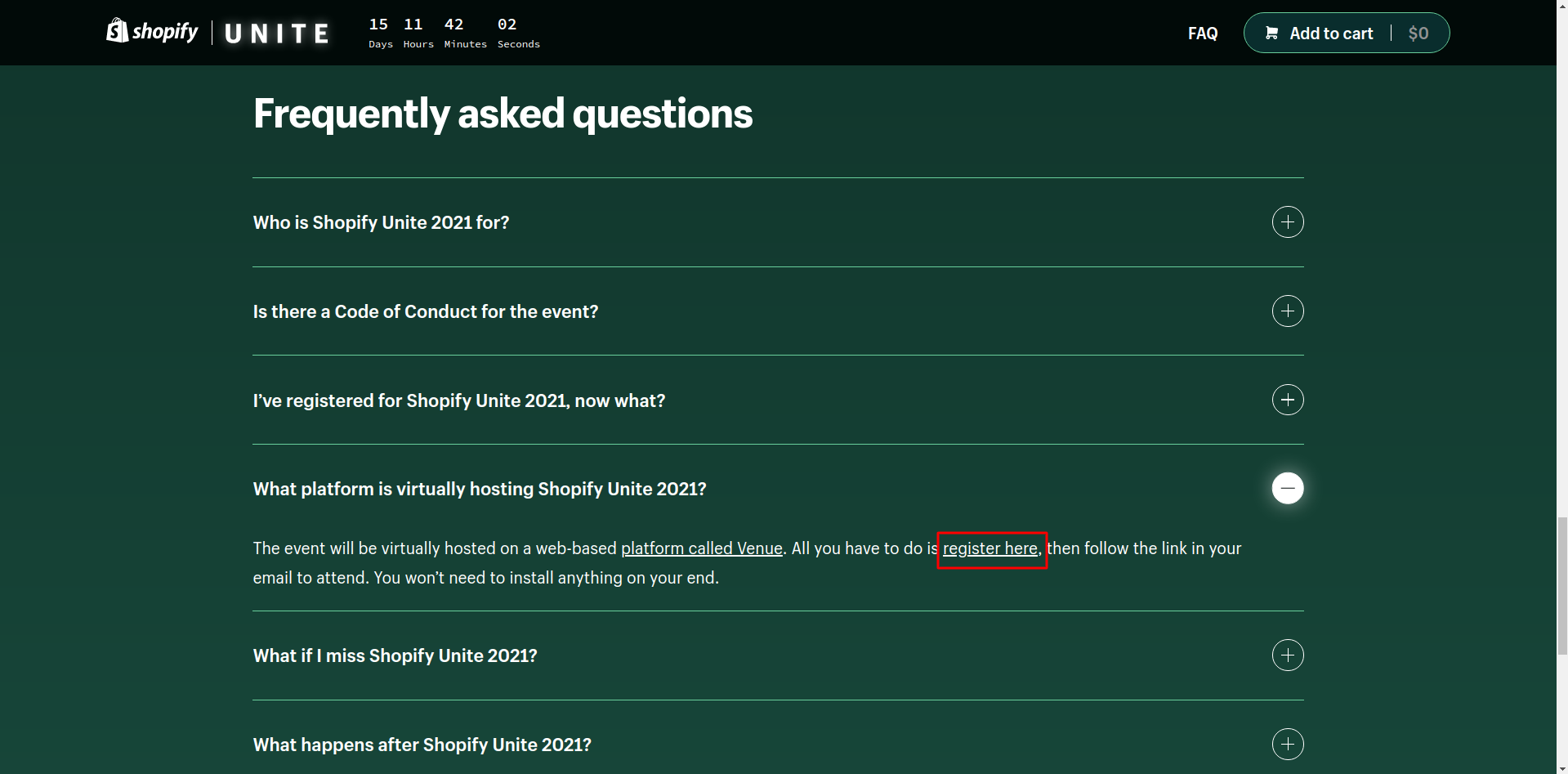 When you click on the "register here" hyperlinked text a form will appear as shown below in which you can do your registration.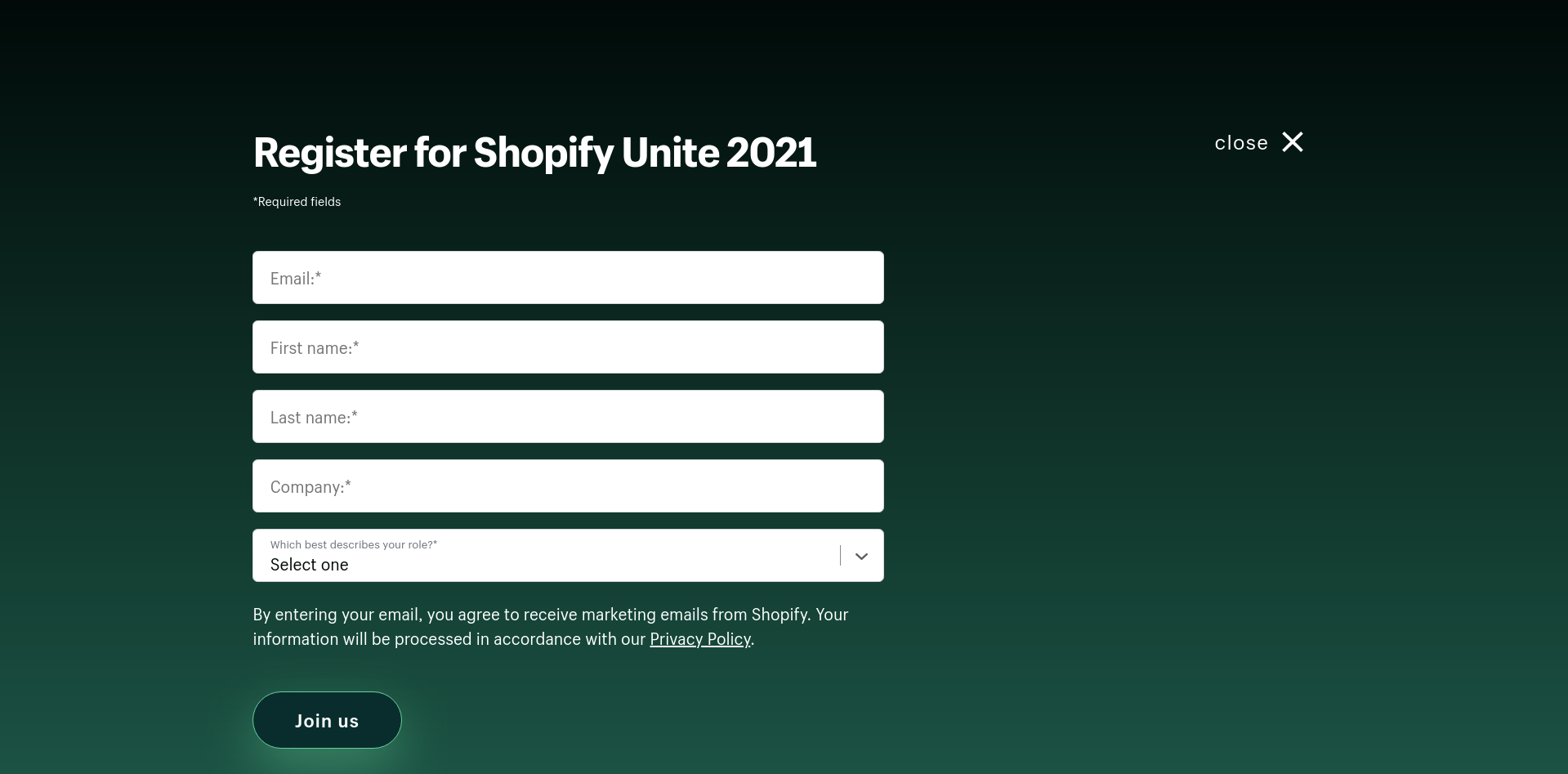 Code of Conduct for Shopify Unite 2021
Shopify will not tolerate any kind of harassment, bullying, or any violence against Shopify's employees, partners, or any of the participants.
Conduct
You cannot record audio or video of sessions at the conference. Either you cannot use any type of wearable recording device in the conference. If any type of harassment or misbehavior will lead to refuse your attendance.
To know more about the policy of the Shopify Unite conference and code of conduct visit the below link. You can find it under the FAQ section of this page.
Reference: https://unite.shopify.com/


Post Tags