Starting with iCart
After installing iCart in your store and logging into the app for the first time, you will be on the dashboard. On this page, you will see a default template that you can customize as per your need or you can go with that default template for your store. But before starting to customize your template make sure that you have enabled iCart in your store. To enable iCart in your store go to Settings > General Settings.
Below are the steps you will see while installing the app
Welcome
On clicking the Start Setup you will start using our app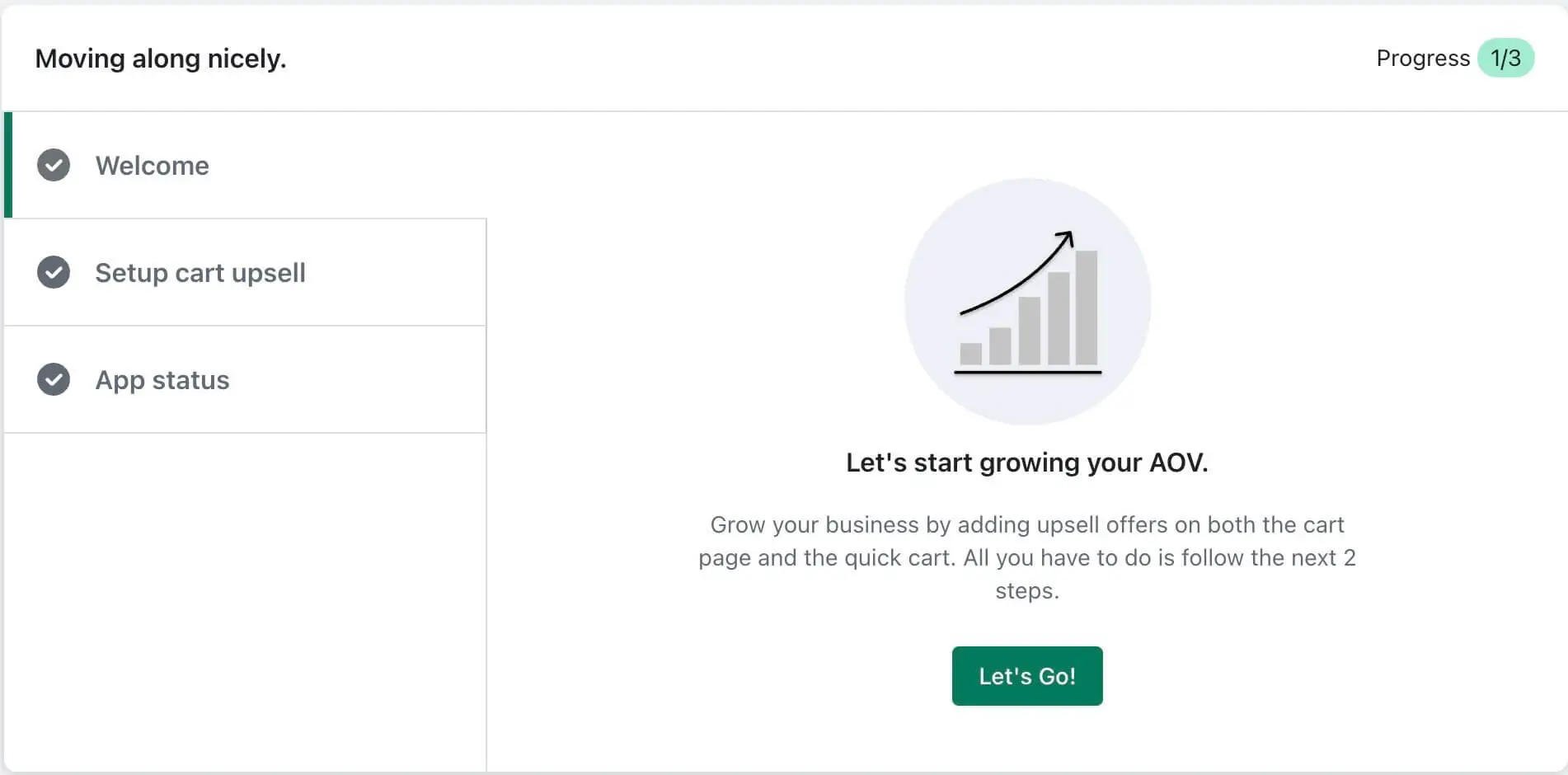 Setup Cart Upsell
Here you can select the type (Full cart/side cart/both) and can design your cart as well. Also, you can select the widgets you want from the list for the app.
Use Both
By selecting the "Use Both" option, you activate both the Full Cart and either the Side Cart or Popup Cart, providing a comprehensive set of cart features for your website.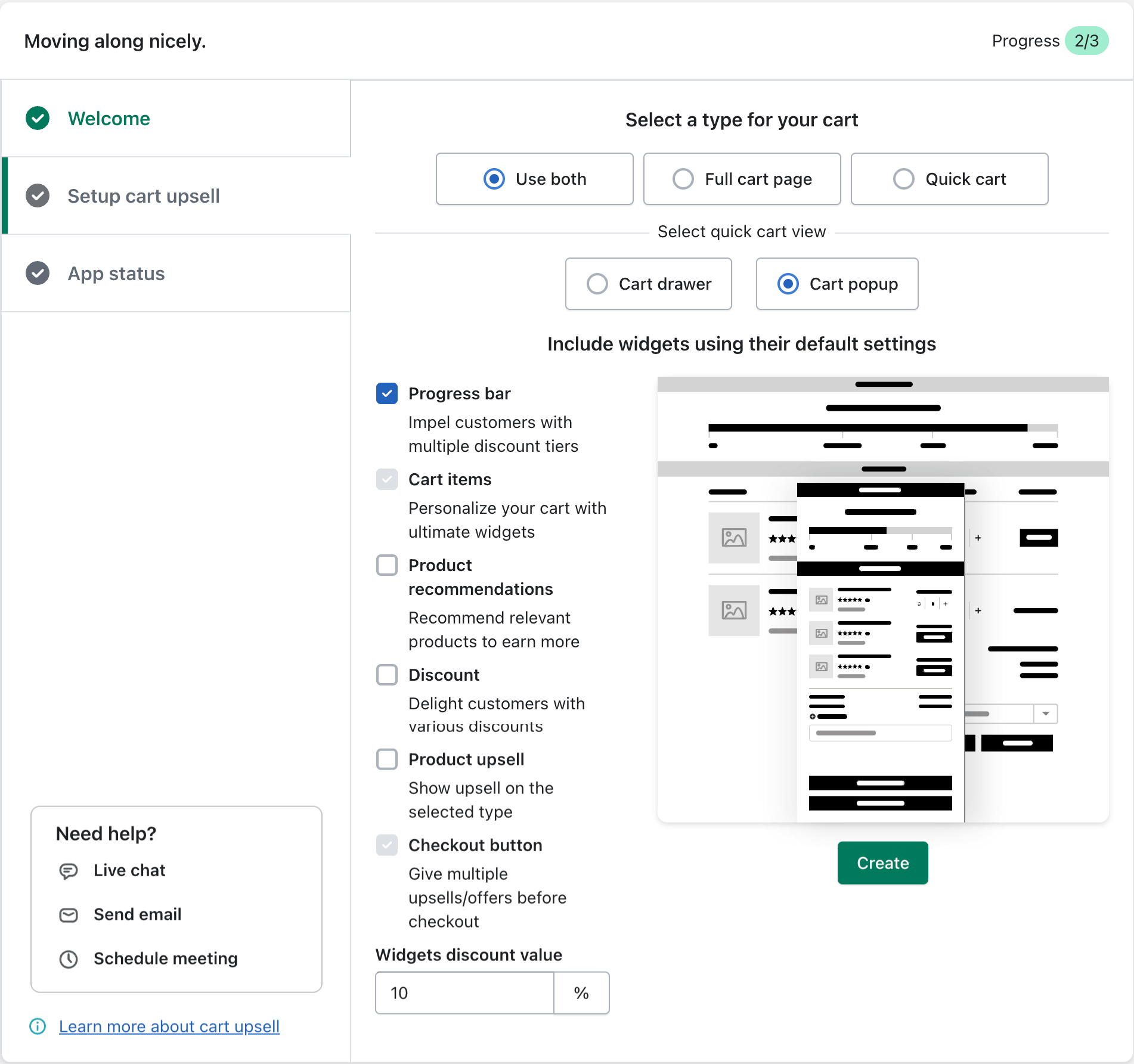 Full Cart
Opting for the "Full Cart" setting enables the full cart feature on your website. For a detailed understanding of the full cart and its features, refer to this link.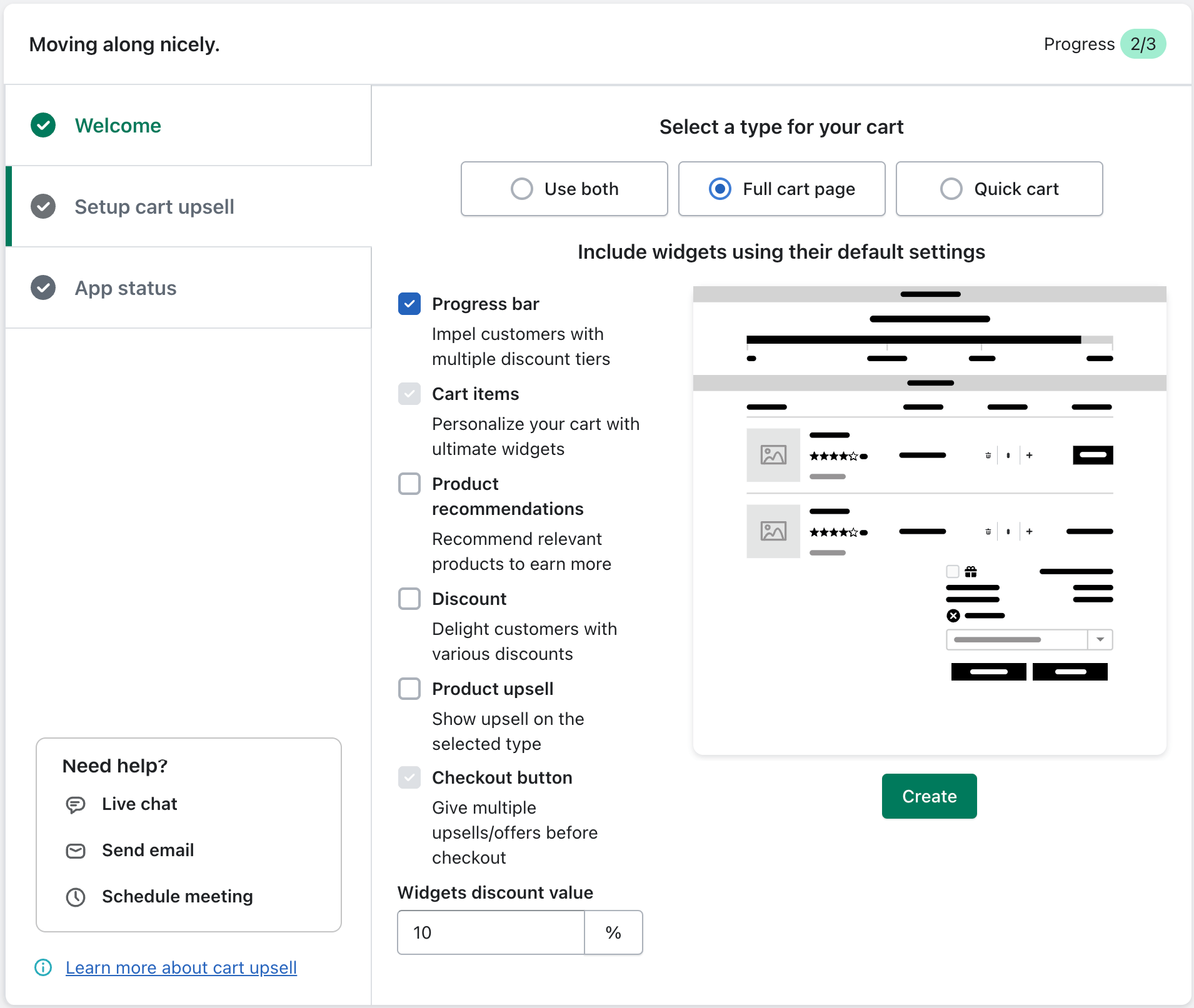 Quick Cart
Choosing the "Quick Cart" option prompts you to decide between the Side Cart or Popup Cart. To learn more about the Side Cart, click here, and for insights into the Popup Cart, visit this link.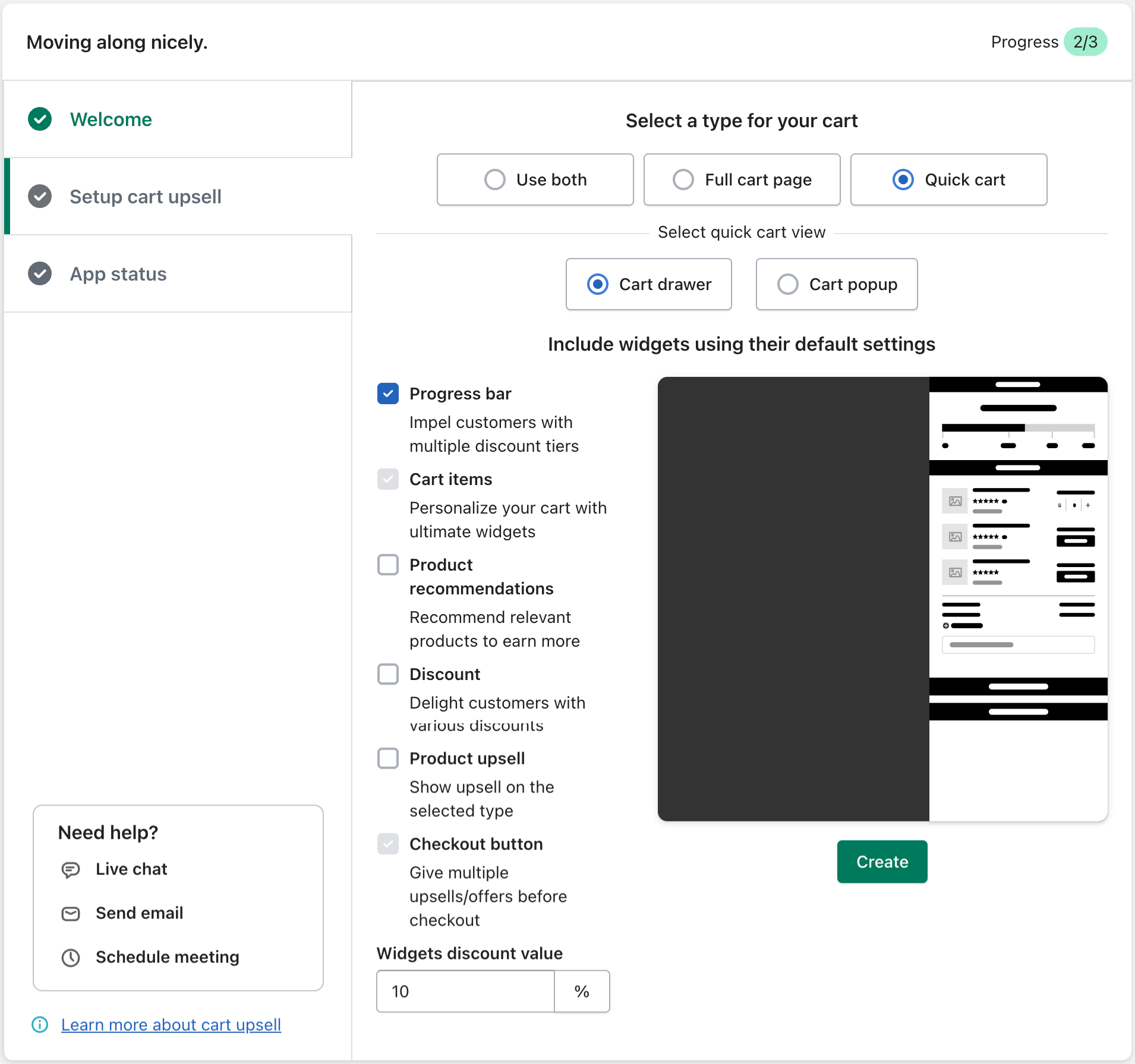 In every option you select, you'll be asked to select the preinstalled widgets you wanted in your cart. Here are the lists of the widgets you need to select from.
➝ Progress bar [optional]
➝ Cart items [pre-selected & non removable]
➝ Product recommendations [optional]
➝ Discount [optional]
➝ Product upsell [optional]
➝ Checkout button [pre-selected & non removable]
Along with the above widgets, you can set the default discount value for the product upsell and product recommendation. Additionally, this discount value can be also applied to discount widget automatically.
Feel free to explore these options during the onboarding process to tailor the cart experience according to your specific requirements.
App Status
You can enable the app or visit the setting page of the app.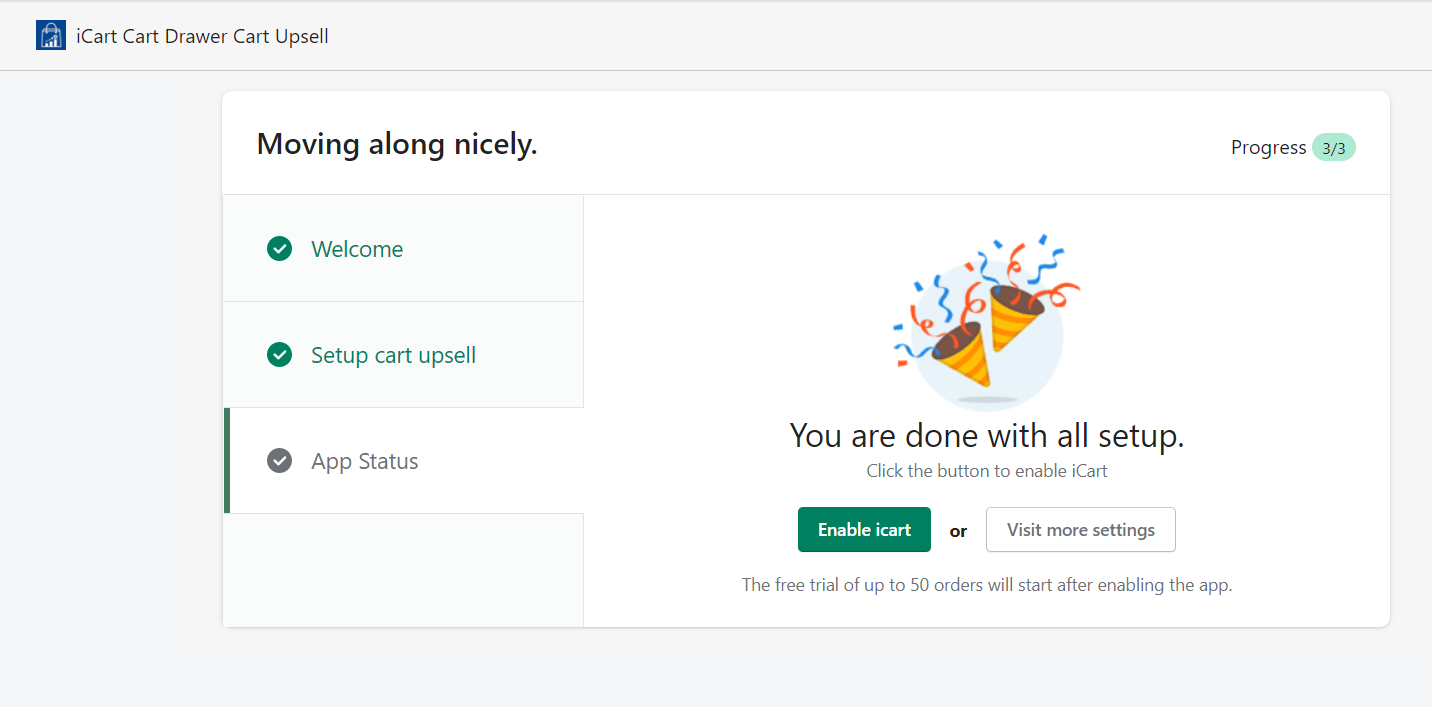 Customizing The Page Template
By clicking on the customize button you will be redirected to the editor page. Also, you can drag and drop the widgets as per your needs.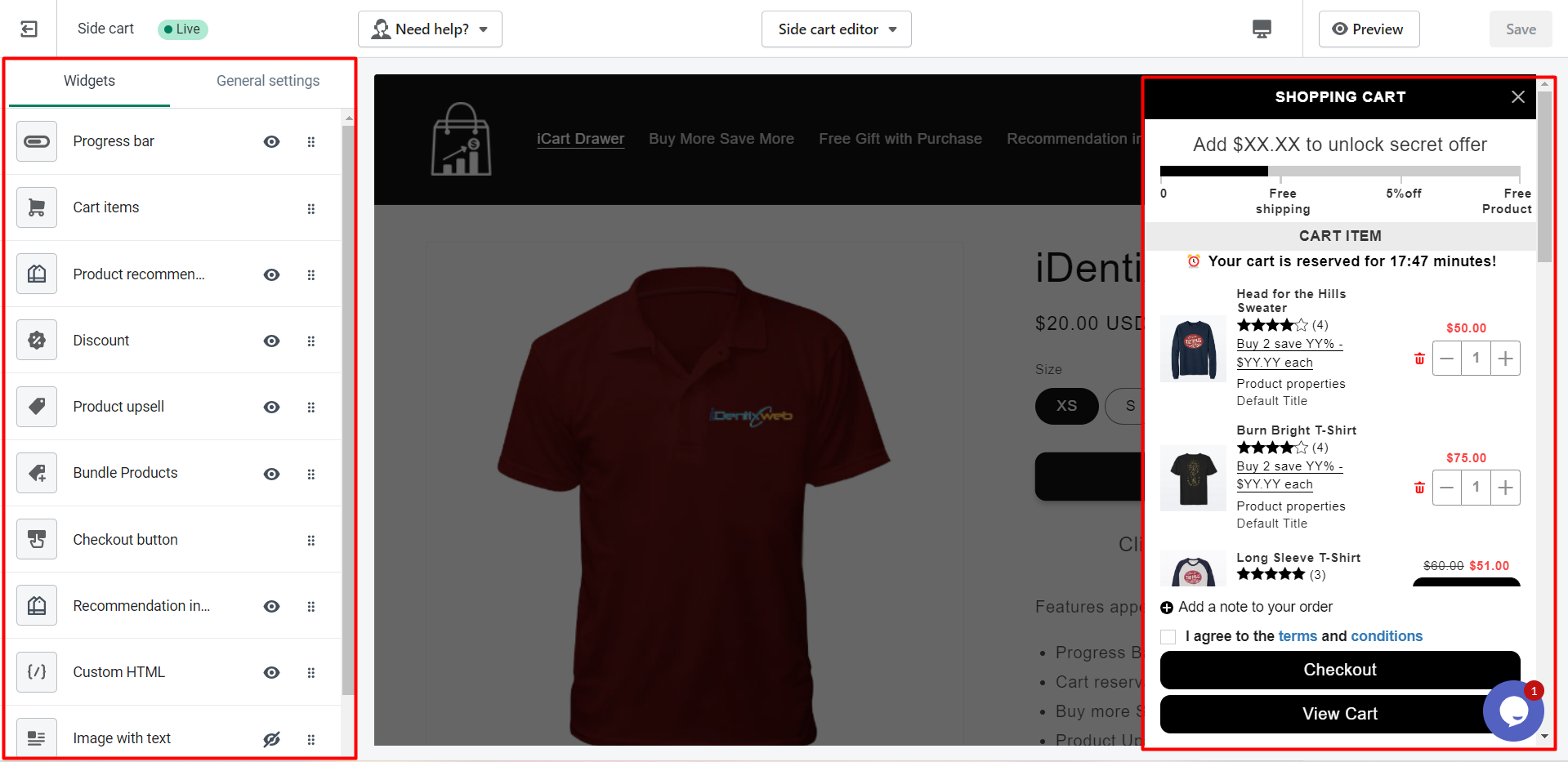 Enable the app, it will start with default options, which you can personalize later on.
Finally, iCart is enabled in your store. Now you can start upselling with iCart in your store.