Starting with iCart
After installing iCart in your store and logging into the app for the first time, you will be on the dashboard. On this page, you will see a default template that you can customize as per your need or you can go with that default template for your store. But before starting to customize your template make sure that you have enabled iCart in your store. To enable iCart in your store go to Settings > General Settings.
Below are the steps you will see while installing the app
Step 1- Welcome:
On clicking the Start Setup you will start using our app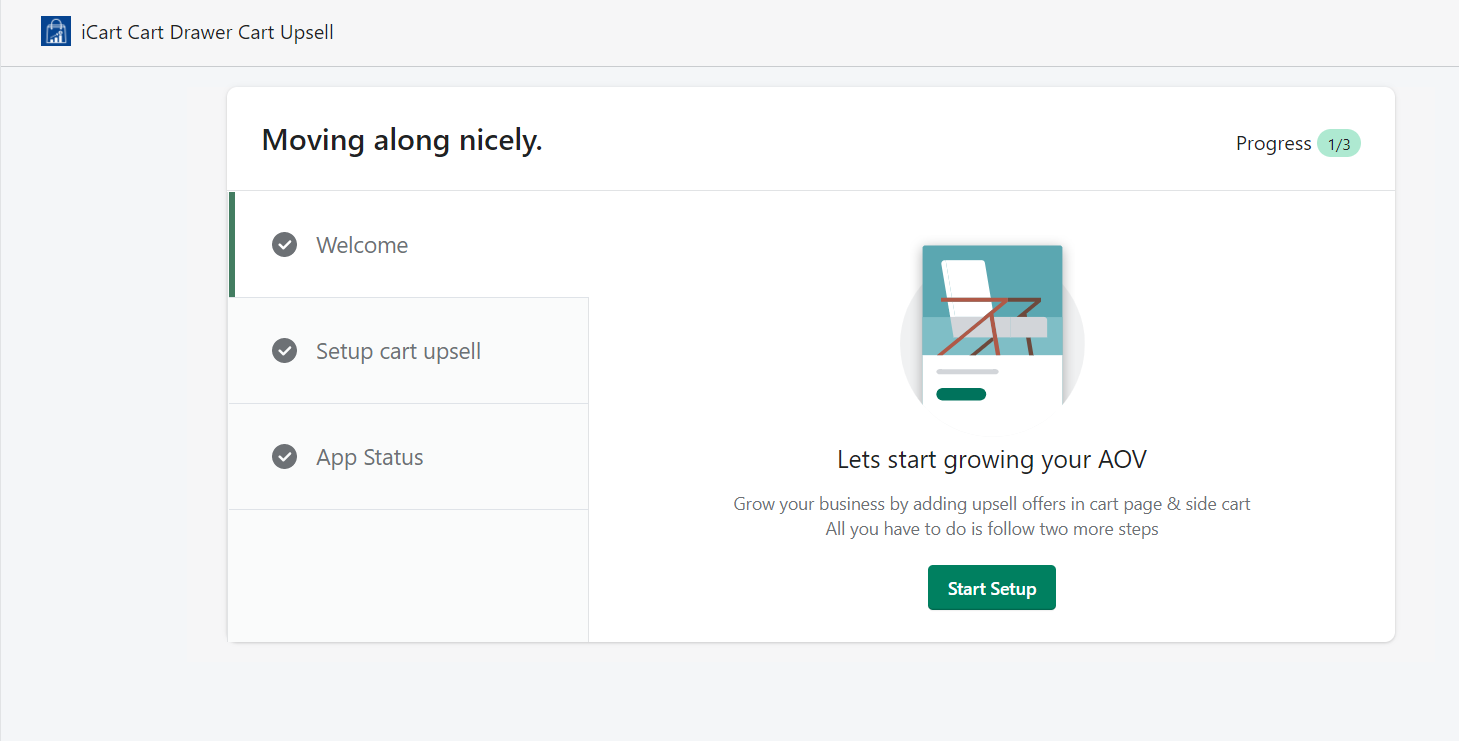 Step 2- Setup cart Upsell:
Here you can select the type (Full cart/side cart/both) and can design your cart as well. Also, you can select the widgets you want from the list for the app.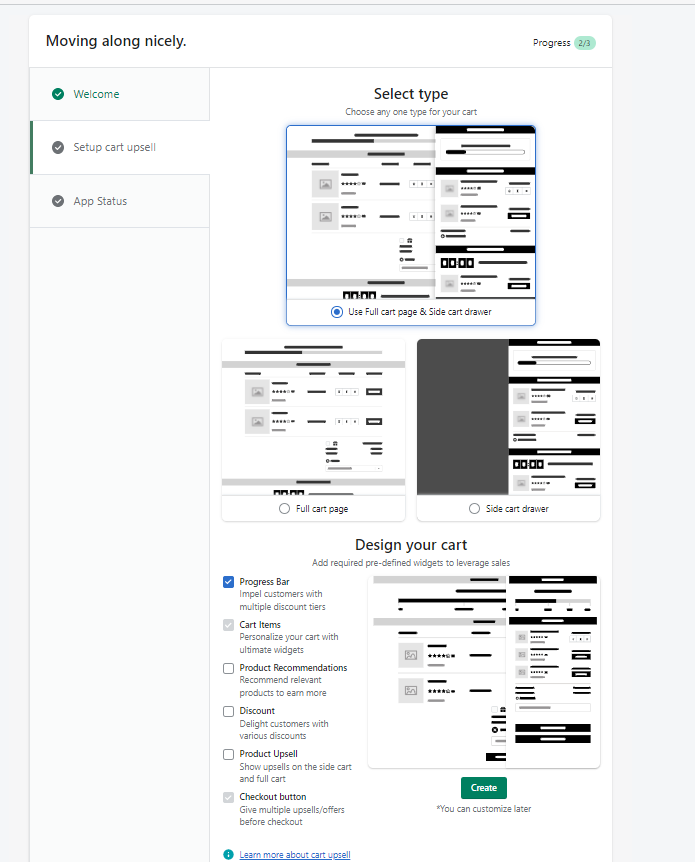 Step 3- App Status:
You can enable the app or visit the setting page of the app.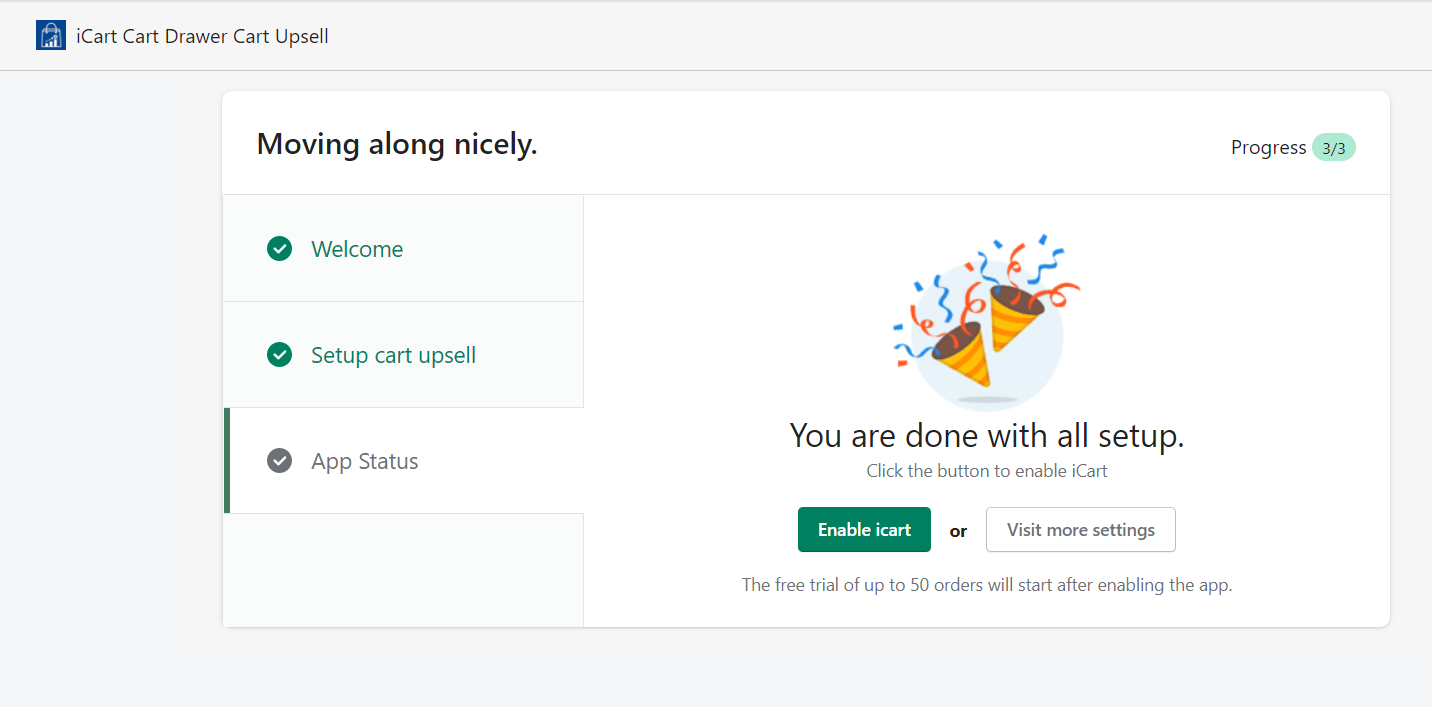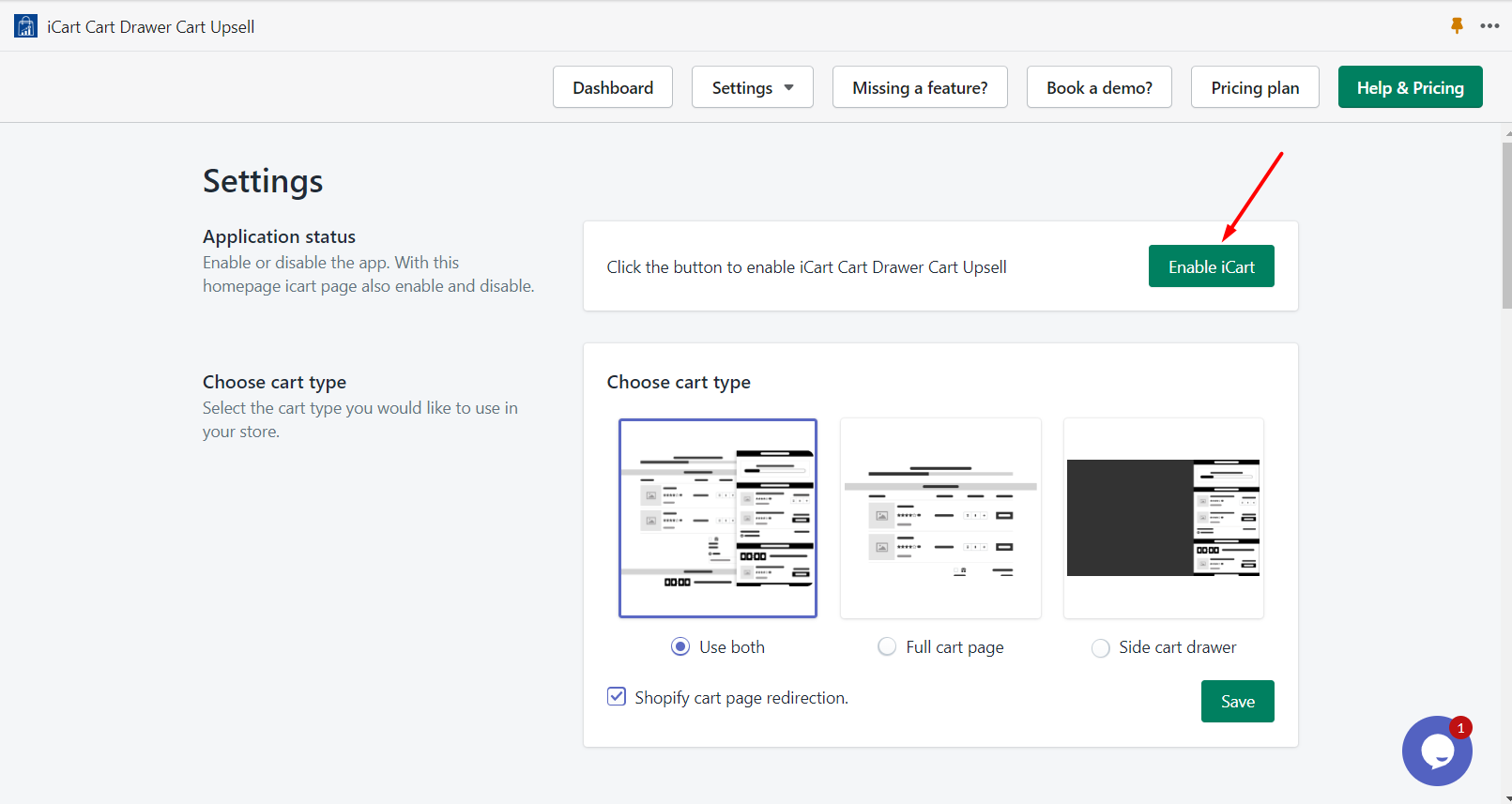 Customizing The Page Template
By clicking on the customize button you will be redirected to the editor page. Also, you can drag and drop the widgets as per your needs.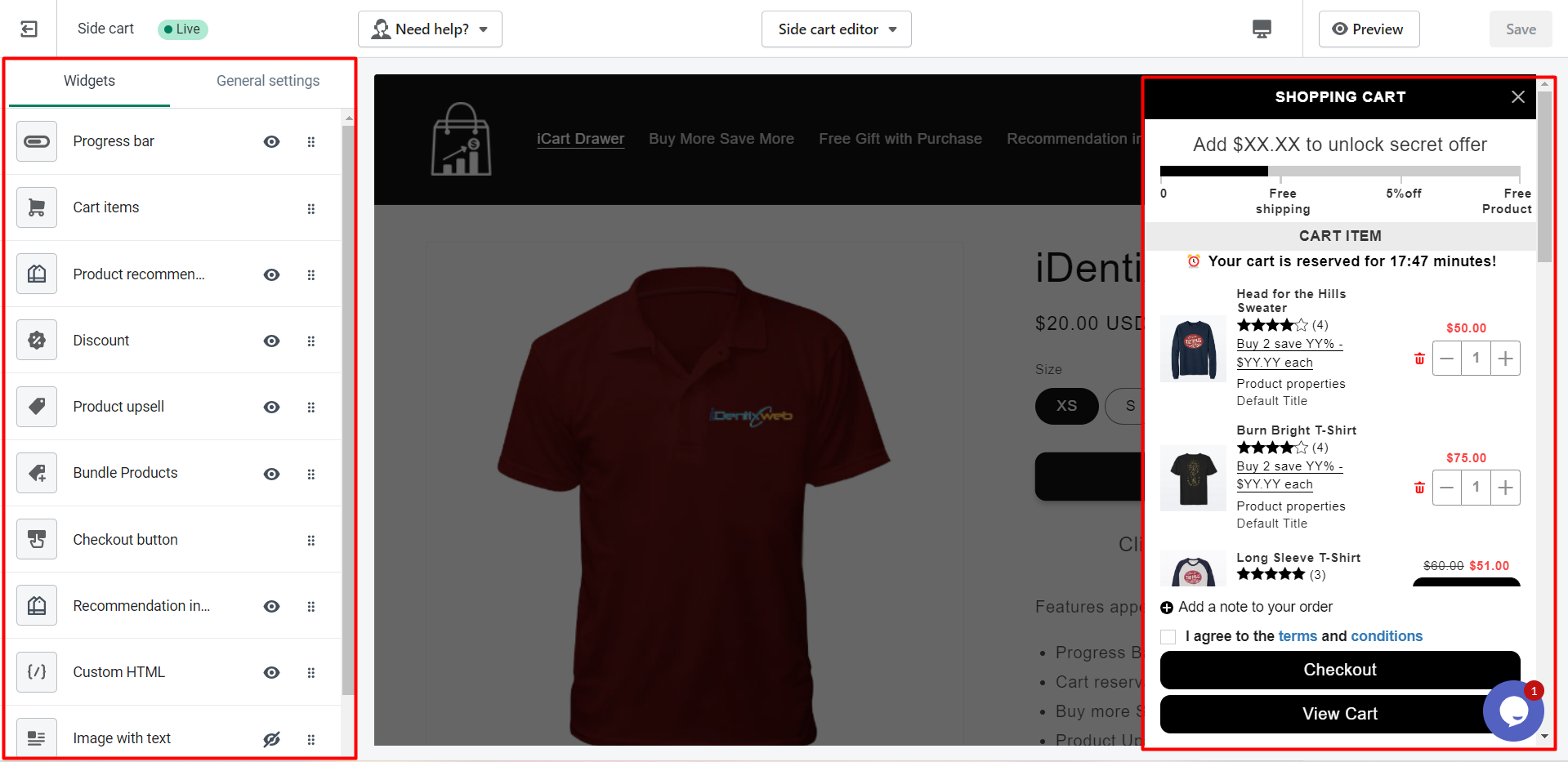 Enable the app, it will start with default options, which you can personalize later on.
Finally, iCart is enabled in your store. Now you can start upselling with iCart in your store.