Details of app dashboard contain
When you install the app and log into it for the first time you'll need to just Enable this app.
---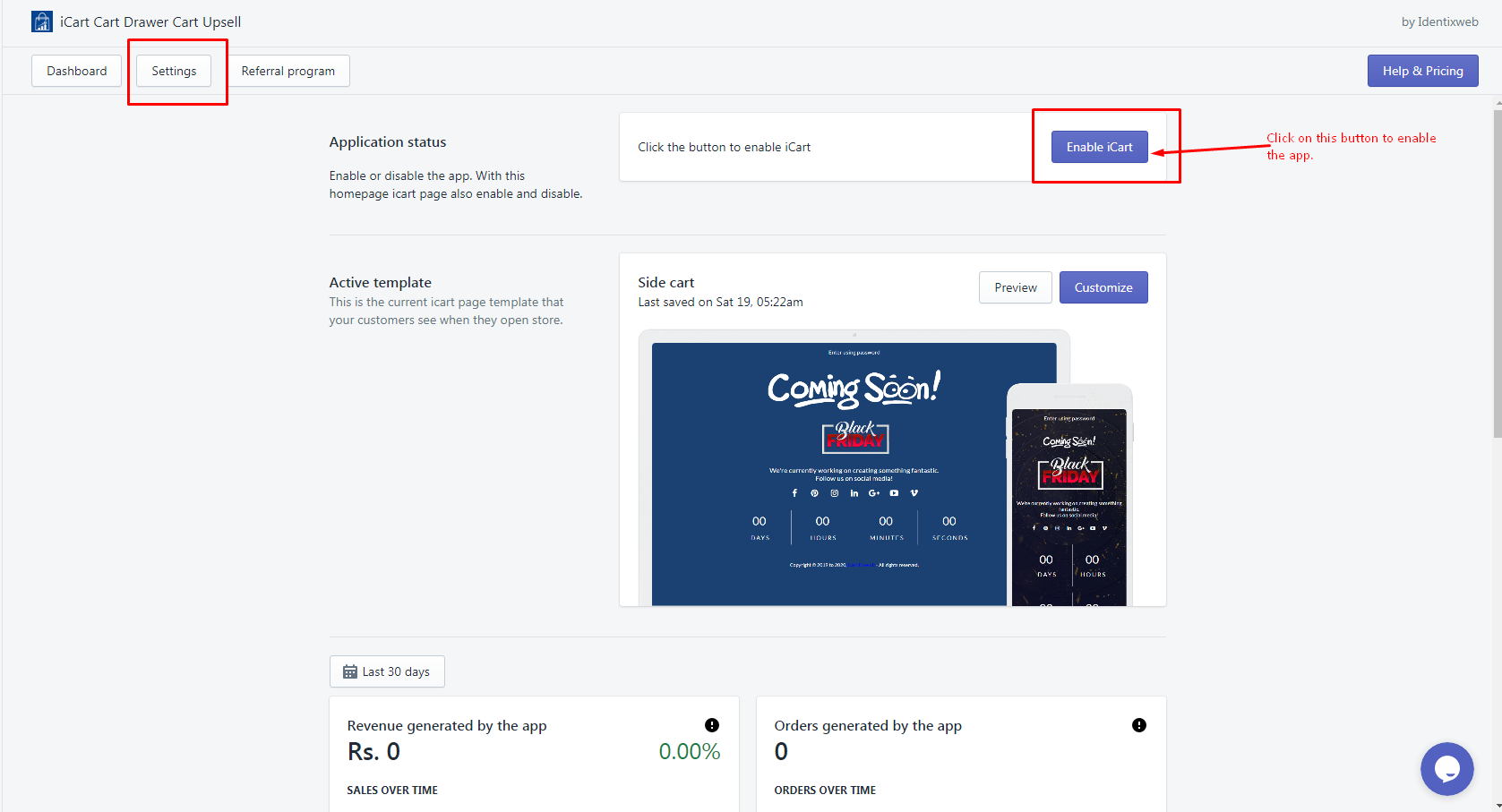 ---
The below options are available on the app dashboard.
Want to know how customization is done in iCart? Then here is the complete guide for you.